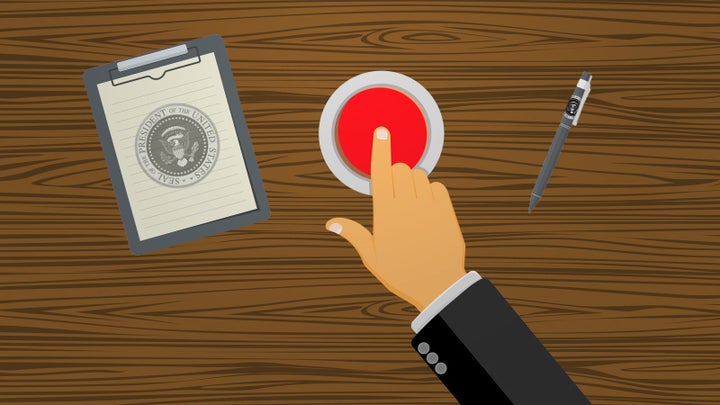 Since President Donald Trump's election, one question on many people's mind has been on whether he's provided a red button that's capable of launching nuclear arms.
Well, according to one report, he indeed has one ― but it reportedly brings him Coke, as in Coca-Cola.
The unusual beverage service was revealed in an interview with The Associated Press on Sunday during a tour of the Oval Office.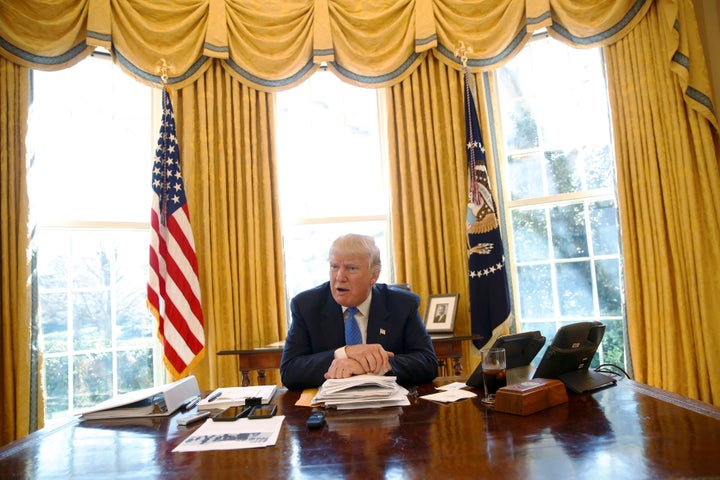 As AP reporter Julie Pace observed:
"With the push of a red button placed on the Resolute Desk that presidents have used for decades, a White House butler soon arrived with a Coke for the president."
News of that Coca-Cola power spread on social media, sparking mixed reactions, which included concern over whether he might confuse that red button with any other red ones.
Though the button's function understandably came as a surprise to many, his love of junk food shouldn't.
As for soda, he appears to have a love-hate relationship, with him having been seen both drinking it and making fun of those who do.
"I have never seen a thin person drinking Diet Coke," he tweeted in 2012.
Likely keeping Coke advertisers on their toes, last year he shared a photo of himself dining on a McDonald's meal that included a bottle of Coke. It was diet.
Popular in the Community