If you want to hear Donald Trump's inauguration speech, but for any number of reasons can't bear to look the man directly in the face while doing so, artist Rachel Mason has offered an alternative.
Performing as her alter ego, FutureClown, Mason plans to lip-synch Trump's inaugural address in a live YouTube performance taking place at the exact same time as the real swearing-in ceremony. The performance was recorded live from LACE, and it's currently the main feature on Art F City.
Given the bizarre atmosphere of Washington, D.C., on Friday morning, the clown ensemble seems quite appropriate.
Mason has long used her clown counterpart to tackle political events that seemed somewhat out of this world. In a 2013 interview with The Huffington Post, she said of the character: "It is me, and it allows me to do the things that I want to do."
For many, watching a futuristic clown sworn in as president seems less strange than the real thing.
Before You Go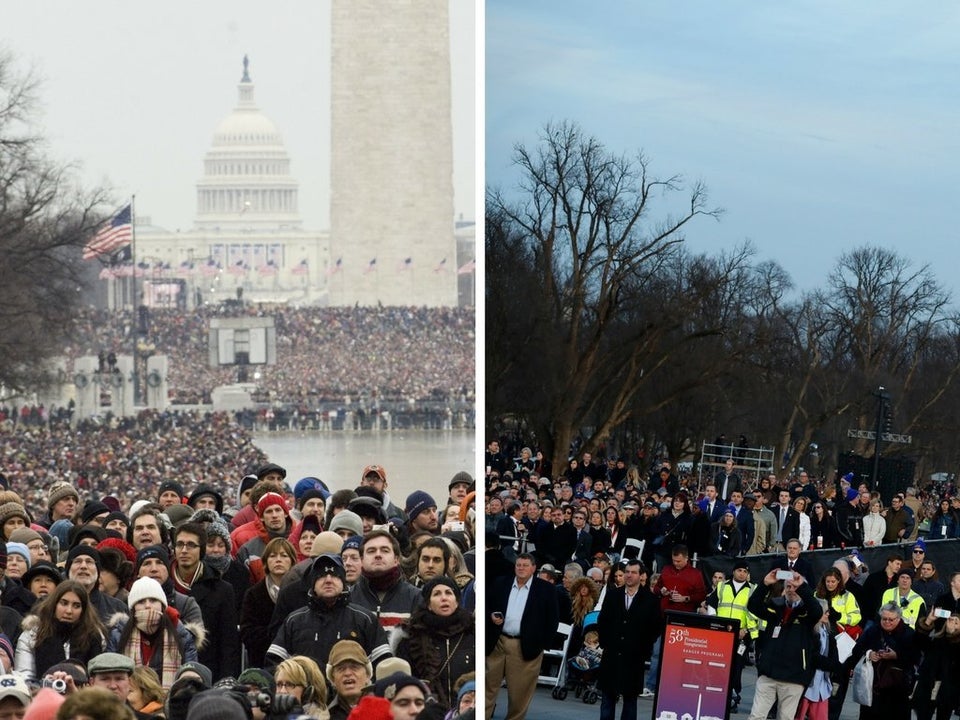 Obama /Trump Inauguration Crowds
Popular in the Community