After three police officers were killed in Baton Rouge, Louisiana, the president said that "there is no justification for violence against law enforcement. None." He made similar comments after five officers were killed in Dallas on July 7, calling the attack "vicious, calculated and despicable." He also flew to Dallas on Tuesday to speak at a memorial for the fallen officers.
Still, Trump questioned the legitimacy of Obama's grief and concern.
"I watched the president, and sometimes the words are okay. But you just look at the body language and there's something going on. Look, there's something going on," Trump told "Fox & Friends" on Monday.
"There's just bad feeling," he said.
"The president of the United States validated a false narrative and the nonsense that Black Lives Matter and the media are pressing out there to the public," Steve Loomis said. "He validated with his very divisive statements and now we see an escalation."
For months, conservatives have said that the president's response to the Black Lives Matter movement has inspired some kind of anti-police mentality.
The shooters in Dallas and Baton Rouge "are in no way reflective of or represented by the Black Lives Matter movement," she said. "Just because the movement aims to end police violence against black lives does NOT mean it encourages violence against police by black people. Black Lives Matter has never, ever insinuated that other lives don't."
Before You Go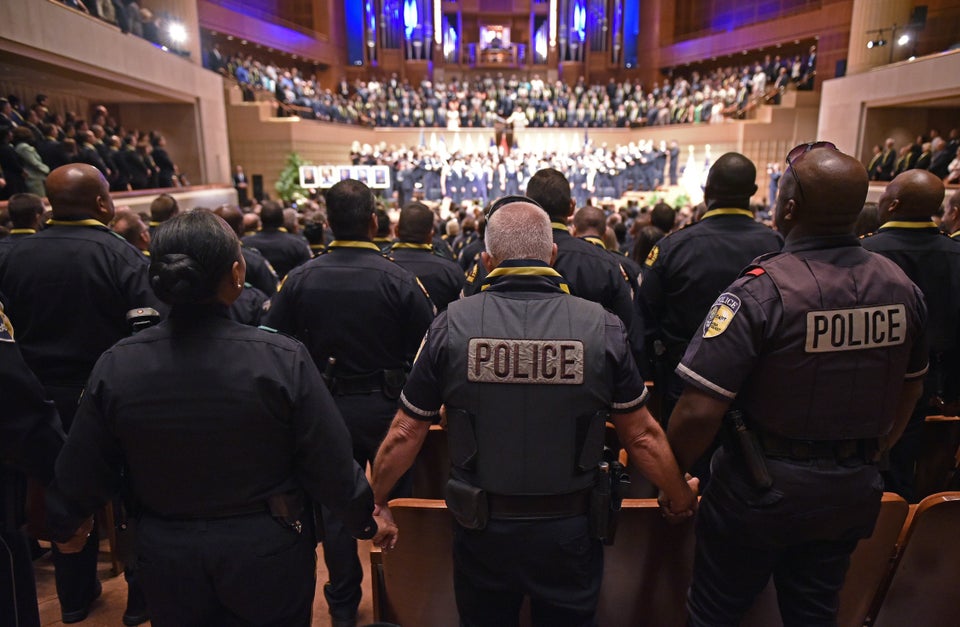 Powerful Images From Dallas Shooting Memorial Service
Popular in the Community