A committee that President Donald Trump convened to investigate voter fraud has begun asking election officials in certain states for registered voters' names and personal information.
The commission, which is formally charged with investigating election integrity, sent a letter to election officials on Wednesday. Members asked officials to provide "publicly available voter roll data," including the "full first and last names of all registrants, middle names or initials if available, addresses, dates of birth, political party (if recorded in your state), last four digits of social security number if available, voter history (elections voted in) from 2006 onward, active/inactive status, cancelled status, information regarding any felony convictions, information regarding voter registration in another state, information regarding military status, and overseas citizen information."
"I certainly don't trust the Trump administration with that information, and people across the country should be outraged."
The letter also asks election officials a series of questions, including what changes they would make to "enhance the integrity" of federal elections and how the panel can support local officials to improve election security. The letter, which makes no specific reference to Russian hacking in the 2016 election, also asks states to provide instances of voter fraud and convictions of election-related crimes since 2000.
Voting advocates are closely watching the commission, which had its first conference call on Wednesday to work out logistics, because they say the group is laying the groundwork for more restrictive voting laws. Notably, the commission is also making recommendations for preventing voter intimidation and disenfranchisement ― something not specifically outlined in the executive order creating the commission.
Vanita Gupta, the former head of the Justice Department's Civil Rights Division under President Barack Obama, said the letter made it clear the commission was pursuing voter suppression.
Trump has claimed repeatedly, without evidence, that millions of people voted illegally in the 2016 election. Kris Kobach, Kansas secretary of state and vice chairman of the committee, has a history of exaggerating voter fraud and pushing laws that make it more difficult to vote.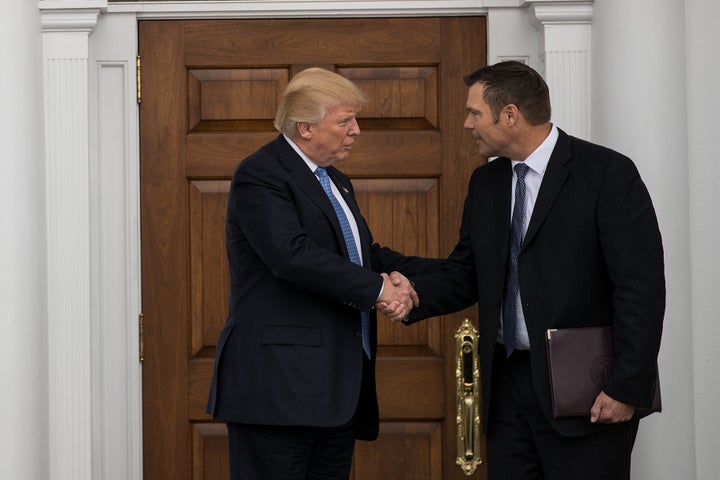 Jason Kander, the former Missouri Democratic secretary of state who now leads a voting advocacy group called Let America Vote, expressed concern about the panel seeking voters' personal information.
"It's obviously very concerning when the federal government is attempting to get the name, address, birth date, political party and social security number of every voter in the country. I certainly don't trust the Trump Administration with that information, and people across the country should be outraged," he said in a statement.
The panel is requesting states submit the data using a secure file exchange. Still, David Becker, the executive director of the Center for Election Innovation, said there were "significant privacy concerns."
The committee is requesting "very highly sensitive individual information that is not publicly available in pretty much every state," he told HuffPost, noting that the letter says any documentation states submit to the panel will be made public.
"Can you imagine basically making publicly available a list of all the members of our military who are registered to vote and giving people their address?" he asked. "It's entirely warranted that states, especially before they hand over individual level data over to anybody, ask, 'What do you need this data for? How are you going to use it? What's going to happen to the data while you hold it? Where is it going to be stored? What are the protections in place and what are you going to do with it when you're done?'"
"It's entirely warranted that states, especially before they hand over individual level data over to anybody, ask, 'What do you need this data for?'"
It's unclear to what extent states will comply with the committee's request for voter information.
Connecticut Secretary of State Denise Merrill (D) said her office would share data with the commission in the spirit of transparency, but that the commission would have to share its internal documents in that same spirit.
"We will request that the Commission share any memos, meeting minutes or additional information as state officials have not been told precisely what the Commission is looking for," she said in a statement. "This lack of openness is all the more concerning, considering that the Vice Chair of the Commission, Kris Kobach, has a lengthy record of illegally disenfranchising eligible voters in Kansas."
Vermont Secretary of State Jim Condos (D) told HuffPost that his office would only disclose the information required under the Freedom of Information Act. The panel requested the states provide information by July 14 ― a deadline he said would be difficult for his five-member team to meet. Kay Stimson, a spokesperson for the National Association of Secretaries of State said other secretaries of state intended to treat the information like a FOIA request, which would mean the kind of information released would vary by state.
The panel intends to match voter data against a Department of Homeland Security database of undocumented people in the United States, The Washington Times reported Wednesday. Previous attempts to weed out illegal voting using the same DHS database have produced faulty results and led to incorrectly identifying eligible voters as noncitizens.
Separately on Wednesday, states received a letter from the Department of Justice requesting information on how they purge voters from their rolls in compliance with the National Voter Registration Act. There have been several lawsuits in recent years over illegal purges.
Condos said he didn't see anything unusual about the DOJ's letter but that both letters arriving on the same day was unusual.
Sam Bagenstos, a former principal deputy assistant attorney general for civil rights in the Obama administration, said the DOJ letter clearly signaled the department was preparing to take action against states.
The committee's first public meeting is scheduled for July 19 in Washington, D.C.
Before You Go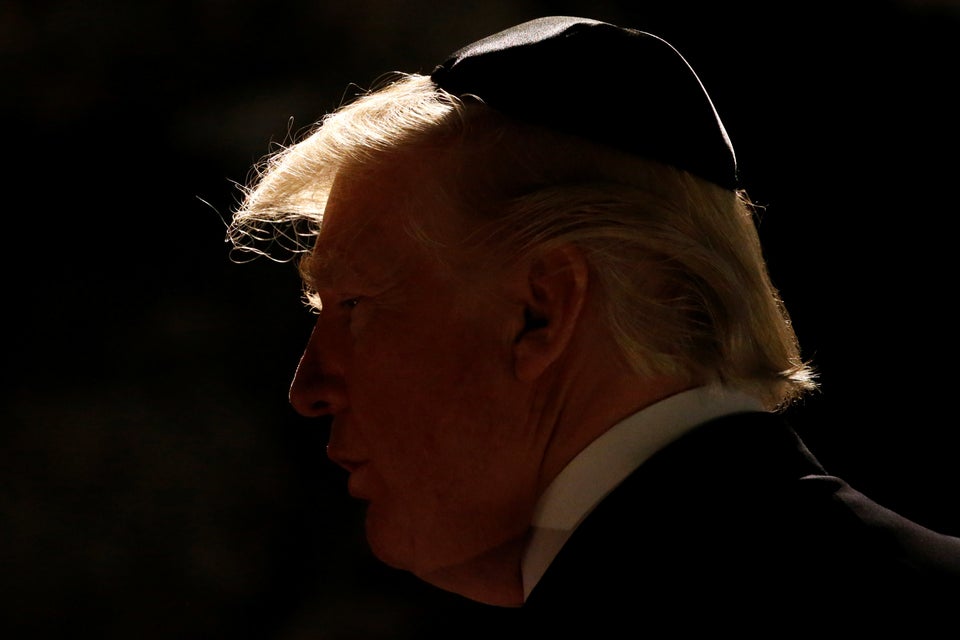 President Donald Trump's First Trip Abroad
Popular in the Community