Instead of sitting inside an office building in New York City, we kinda sorta definitely wish we were lounging on the terrace of Villa Lilly, a six-acre home overlooking the Amalfi Coast on this fine Tuesday.
The home, which has hosted executives, designers and celebrities -- including Ben Stiller and Christine Taylor, Julia Roberts, Barbra Streisand, and Jerome Bettis, among others -- has roots in royalty. According to the home's website, it was once owned by Napoleon's brother-in-law, a king of Naples, and was used as his country home. Over the years, it passed through many hands, and is now owned by Dr. Alfonso Costa.
The property boasts a 10,000-square-foot main home and two guest homes (including a 12th century medieval tower), gardens, a terrace with Amalfi views, a private massage room, and, of course, a swimming pool and jacuzzi.
All that glamour comes at a hefty price though: weekly rentals start at $38,000.
What do you love about the Amalfi Coast? Where do you wish you were this Tuesday? Let us know in the comments below.
All photos courtesy of Costal and Co.
Related
Before You Go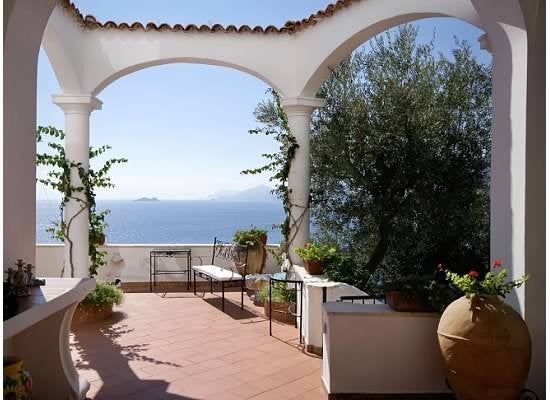 Villa Lilly, Amalfi Coast