Washington -- There may be no foosball tables or luxury buses ferrying employees to work, but a new startup in the nation's capital is offering other incentives to lure tech talent away from Silicon Valley.
It is sharing its work on GitHub, a popular website for open-source software, to appeal to coders. It is opening another office in San Francisco for those who don't want to live in Washington. And it is convincing civic-minded techies to build websites, apps and other digital tools that serve their country.
It's all part of an effort to persuade computer wizards to reject the lure of Google or Facebook and work for someone who isn't thought of as an innovator: Uncle Sam.
The startup, named 18F for its location on 18th and F Streets, is the in-house tech team for the federal government. It launched in March as part of a growing push in Washington to overcome a shortage of tech experts that was apparent last fall during the disastrous rollout of HealthCare.gov.
While Silicon Valley may offer more money or the chance to build cooler products, 18F employees chose to work in government for other reasons.
"This is the place to get big things done," Hillary Hartley, 18F's co-founder, said on a recent morning at the startup's open-air office, where a few programmers quietly typed code on MacBooks and stared into monitors.
"If you build something [in government] and it's successful, it is going to touch an enormous amount of people," she said. "And that's intoxicating."
But with just 31 employees so far, 18F is a mere blip in a government bureaucracy with some 80,000 tech workers. And critics say the Obama administration has a long way to go before it can build a sustainable high-tech workforce.
The push to recruit more tech experts comes as many Americans expect access to almost everything -- including their government -- online. The recent glitches with the federal health care website proved the Obama administration needs to find more people with experience building high-traffic websites, said Paul Smith, 37, a software engineer and programmer who helped fix HealthCare.gov.
"There's only going to be more expectation, more demand for transactional, consumer-facing services from the government, not less," Smith said. "So there's only going to be more HealthCare.gov-like sites."
The Obama administration's talent shortage stands in contrast to the army of programmers and engineers who used cutting-edge digital tools to target voters and help the president win reelection in 2012. More than 200 people worked on the campaign's digital operations. Many had left jobs at Facebook, Google and Twitter.
But after the election, almost all of them chose to return to tech companies or launch their own startups instead of taking jobs with the government.
Carol Davidsen, who used digital tools to help the Obama campaign target swing voters with TV ads, said she chose not to pursue a government job after the election partly because she worried she would be misunderstood in D.C. Instead, she co-founded a startup called Cir.cl that creates a marketplace for like-minded buyers and sellers.
"I still don't think a lot of people in government and Washington have a lot of respect for technologists," Davidsen said in an email. "In general, I don't want to be in a situation where I feel like I have to take direction from someone who doesn't appreciate or understand the complexities of what it is that a great technologist or software engineer does."
Such cultural differences between the tech and policy worlds help explain why the government struggles to recruit programmers and engineers. After the HealthCare.gov failures, "deep questions remain" about whether the government can "identify, cultivate, and retain individuals with the necessary skills for success in a world increasingly driven by information technology," according to a recent report commissioned by the Ford Foundation and the MacArthur Foundation.
About 70 percent of people with math and science degrees take jobs in the private sector, while 4 percent go to work for the federal government, the report found.
Tech talent is also not evenly distributed across government. The National Security Agency has attracted an abundance of computer experts with its tech-driven mission, while other government agencies, like those involved in social problems, "are relatively starved for such talent," the report said.
The launch of 18F is the latest government attempt to bridge the tech talent gap. In 2012, the White House created the President Innovation Fellows program to recruit employees in the tech industry to work on government IT projects for six to 12 months. The program's first round received 1,200 applications for 18 positions, according to Tom Kalil, the White House deputy director for technology and innovation.
"This is more competitive than the Ivies," Kalil said at a recent forum hosted by the New America Foundation.
The fellows have built digital tools that help consumers save money on electricity bills or get secure online access to health records. Current fellows are building a website that will be a "one-stop shop" for veterans to access VA services and benefits.
A video about the program on the White House website says it seeks anyone who is "a data geek, an entrepreneur, a developer, a designer, a maker."
A White House video calls on tech experts to apply for the Presidential Innovation Fellows program.
"If you're using the skills of the 21st century to make things happen, there are endless opportunities," the video says. "But there's one key opportunity to put your talents to use that you may not have thought of -- the federal government. Government matters. It matters a lot. And it needs people like you."
About one-third of fellows stay to work full-time in government. More than a dozen now work for 18F. One former fellow, Marina Martin, is now chief technology officer for the Department of Veterans Affairs, which badly needs the help. The VA has about one IT staffer for every 40 employees -- one of the lowest ratios in the federal government, according to a 2012 report by the consulting firm Deloitte.
Yet even new government ventures like 18F can face roadblocks. Most tech startups can test their products publicly at any time, but 18F must undergo an extensive cybersecurity test before introducing a website to ensure it can't be easily hacked. That process can take several weeks or more.
"There are limitations in how we can engage the public," Hartley said.
The government's recruiting troubles are compounded by its slow hiring process. While tech firms can hire new engineers in about a week, government agencies take more than 100 days on average to hire IT specialists, according to Steven VanRoekel, the chief information officer for the White House Office of Management and Budget.
The Obama administration is now looking to waive some hiring rules -- like posting jobs publicly for weeks, evaluating multiple candidates, or doing lengthy background checks -- to compete with Silicon Valley, he said.
"There are things in place because of process and history that don't give us a leg up in that fight for the best talent," VanRoekel said.
Employees at 18F are also trying to speed up the process. They have shortened the time it takes to hire workers from nine months to two months, mostly by cutting the amount of people handling interviews, paperwork and other red tape. And they've introduced modern ways of building technology, like testing projects along the way instead of waiting until they are done months later, a method used by government contractors that yielded disastrous results with HealthCare.gov.
18F does not operate under different rules than the rest of the federal government. Instead, it is trying to bring ideas from the startup world and make them work within the myriad rules of the government bureaucracy, according to 18F co-founder Greg Godbout. "We're not afraid of taking risks," he said, "but we don't have the risk tolerance of Silicon Valley."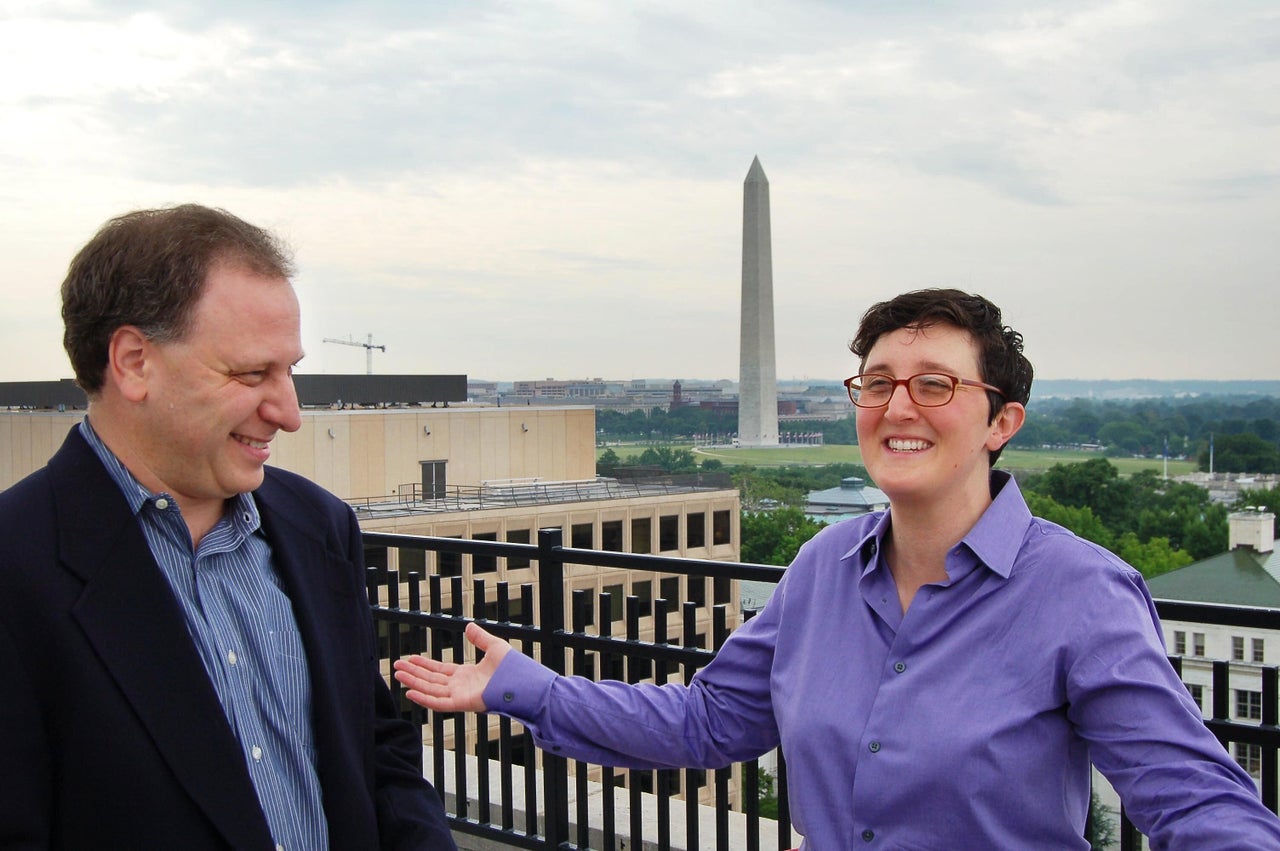 By appearances alone, 18F bears little resemblance to a typical Silicon Valley startup. Its office is located past a metal detector inside a hulking federal building that is home to the General Services Administration. While many startups have founders in their 20s, 18F is led by three former Presidential Innovations Fellows in their late 30s and early 40s.
Hartley, 38, had worked previously for a company that builds websites and other online tools for federal, state and local governments. She started 18F with seven others, including Aaron Snow, 43, a former lawyer and programmer who once co-founded a personalized shopping app, and Godbout, 41, an IT expert who owns the Arlington Cinema & Drafthouse. They say the group started 18F to take the idea of the fellowship program and make it permanent.
The three talk like data geeks, often referring to their open-source code and A.P.I., or application programming interface. They are hoping to grow 18F to more than 50 employees by the end of July largely by recruiting from Washington's community of civic-minded programmers, including Code For America, a nonprofit that builds websites for city governments.
"These are people who want to do good work for the government," Hartley said. "I feel like we're giving them a home."
Last month, 18F introduced one of its first projects: NotAlone.gov, a government website with resources on handling sexual assault on college campuses. It is unclear whether 18F will be a model for the rest of the federal government, but some observers say it offers a glimmer of hope.
"It's essentially, I would say at this point, unproven," Greg Gershman, a software engineer and former Presidential Innovation Fellow, said of the venture. "But I think it shows a lot of promise. They're trying to hire developers, hire designers, the kind of people who should've been working on things like HealthCare.gov from the beginning."
When HealthCare.gov crashed last October, the White House tapped tech experts from Obama's 2012 presidential campaign to salvage the website. Some former campaign techies are now working on an overhaul of the health care portal that will include methods commonly used by startups, like hosting parts of the site with Amazon's cloud computing services.
Others are calling on more former tech experts from the campaign to help the president run his administration.
"Together, we've done things that transformed elections, but we now need that work to carry into transforming government," Clay Johnson, a programmer for Howard Dean's 2004 campaign, and Harper Reed, former chief technology officer of Obama for America, wrote in a New York Times Op-Ed in October.
"A digital candidate will never be able to become a digital president if he can't bring the innovation that helped him win election into the Oval Office to help him govern," they said.
One obvious reason why the country's top tech talent avoids Washington is money. While the average salaries for engineers in the private sector and government are about the same -- around $85,000 a year, according to a survey by Dice, a technology-recruitment service -- tech firms typically offer employees stock options in addition to their salaries, creating a potential windfall if the company succeeds. Government employees, on the other hand, have recently been subject to furloughs and pay freezes.
But dreams of dot-com riches only partly explain why tech experts don't pursue government work. If Washington wants to attract more computer wizards, it may also need to dramatically change its culture.
The culture differences between Silicon Valley and Washington were evident last October during the troubled rollout of HealthCare.gov. At the time, a team of tech experts handpicked by The White House, including veterans from Google, traveled to the offices of CGI Federal, an IT contractor in Northern Virginia, to fix the broken website.
When they arrived on a Saturday, they were stunned by what they found. The parking lot was virtually empty. So were the chairs inside the building that should have been filled by programmers and managers scrambling to save the online exchange.
The exhausted contractor employees who built most of the crippled website had taken the weekend off, according to members of the rescue team who said they could not speak on the record because of nondisclosure agreements they had signed.
At most tech companies, failing to show up for work on a weekend during a crisis would be unheard of, said Mike Abbott, a venture capitalist in Silicon Valley and former vice president of engineering at Twitter who helped fix the health care website.
"Out here, if something is broken, you do whatever it takes to fix it -- you stay up all night or work weekends," Abbott said. "I didn't sense that same level of ownership and urgency to solve the issue when I arrived."
Such bewilderment among tech experts is common in Washington, where "the culture is radically different" than in Silicon Valley, according to Anne Marie Slaughter, a former director of policy planning at the State Department.
"It's what I would call the difference between the culture of the 'presumptive no' and the 'presumptive yes,'" Slaughter said at a recent forum. "The 'presumptive yes' is the culture of Silicon Valley, it's the culture of technology. It's 'that's a cool idea, let's see whether that would work ... The 'presumptive yes' is not the culture of Washington."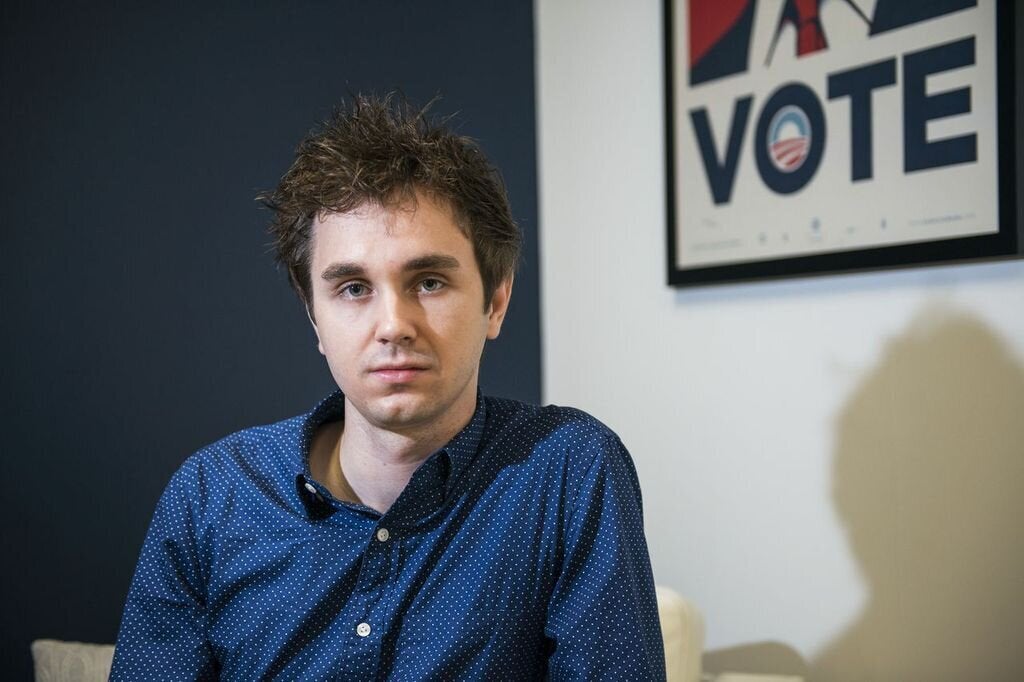 Chris Frommann, 27, has seen first-hand how this culture clash impacts government tech projects. Four years ago, Frommann turned down a job at Microsoft to join a team of engineers in Washington working for the Social Security Administration.
The atmosphere was unlike anything he'd experienced before. Employees were required to leave by 6 p.m. -- even if they needed to stay late to finish a project -- because there wasn't money to pay for overtime. By contrast, employees at startups routinely work long hours, especially leading up to a new product launch.
Government programmers were also still writing code in COBOL -- an obsolete computer language developed in the 1950s and still used by some government agencies, Frommann said.
"It's as if the auto industry insisted on using Henry Ford technology despite the innovation over the last 70 years," he said.
At the time, Frommann and other engineers were building software that would allow people to apply for government benefits online and immediately learn if they were eligible. Employees would no longer need to process applications by hand. The project would have saved the administration as much as $1 billion a year on technology, IT personnel and case workers, he said.
But after several months of work, Frommann's boss was suddenly fired and the team was broken up, a casualty of "internal politics," Frommann said. The project wasn't introduced. Frustrated his work never came to fruition, Frommann quit.
"It definitely disappointed me and I became less naive," said Frommann, who now works for a media analytics startup with other techies from the 2012 Obama campaign. "I still plan to work in government, and I still want to be a public servant, but I'll be a lot more cautious about the team and the project because I've already been burned."
That dismal record is why the founders of 18F say they chose to work for the government: They wanted silence the critics.
"There are many people who think government can't get technology right," Snow said. "I love coming to work every day and proving them wrong."
Clarification: A previous version of this article implied that Hartley, Godbout and Snow are 18F's only co-founders; there are five others who share that title. Language has also been added to reflect that no site is completely impervious to hackers.
Related
Popular in the Community