The president and first lady have impressed the world with the way they managed to raise two intelligent, thoughtful and caring daughters in the fishbowl of the White House. But Michelle Obama says there's another person who deserves an immense amount of credit.
"I couldn't have done this without you, Mom," she said. "You are my role model. You are an amazing woman, even though you don't think you had anything to do with me," she added, noting her mother never takes credit for her accomplishments even though she played such a big role in her life.
The first lady said that Robinson was an invaluable part of their life in the White House. "Having that multigenerational existence kept us all grounded," she said. "Because Mom doesn't really play ― she's not impressed with any of us," she joked.
Hail to the grandma-in-chief!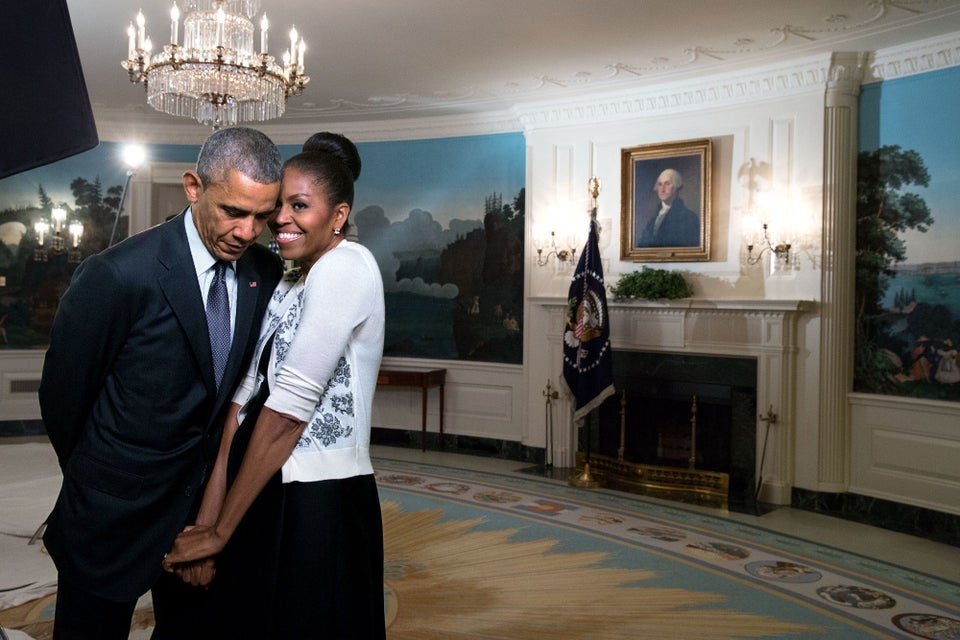 Barack and Michelle Obama's Sweetest Moments