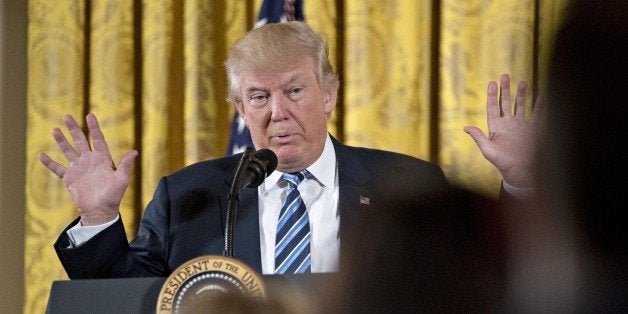 The nation's last Republican President, George W. Bush, stated in his first month in office about people with disabilities, "Wherever any barrier stands between you and the full rights and dignity of citizenship, we must work to remove it, in the name of simple decency and simple justice."
He was referring to the Americans with Disabilities Act (ADA) signed into law by his father President George H.W. Bush on July 26, 1990, prohibiting discrimination and guaranteeing that people with disabilities have the same opportunities as everyone else to participate in the mainstream of American life. His comment was also a nod to former President Bill Clinton's expansion of the Individuals With Disabilities Education Act (IDEA) that applied the same high academic standards for all children, including those with disabilities, as well as the bipartisan Work Incentives Improvement Act that allows people with disabilities to maintain their Medicare or Medicaid coverage when they go to work.
The disability rights movement made progress in previous Republican administrations, from the ADA to President George W. Bush's New Freedom Initiative to promote full participation of people with disabilities in all areas of society and his first appointment to the Office of Disability Rights. President Clinton's executive orders requiring the federal government to increase opportunities for employment of people with disabilities and to provide accommodations for doing so, were continued through both Republican and Democratic administrations.
Our movement made even more progress under President Barack Obama, whose commitment to full enforcement of the ADA made it even more impactful. The Obama administration exceeded its five-year goal of hiring 100,000 people with disabilities into the federal government, and ended with 14.41 percent of the overall full-time federal workforce doing their job with a disability. President Obama also created the first office within FEMA dedicated to disabilities -- so that if and when a disaster strikes we are prepared to help everyone -- and created the first special advisor for international disabilities at the State Department.
While issues facing people with disabilities were front and center at the Democratic convention, historically our issues have achieved bipartisan support in Republican administrations. Unfortunately, we know President Trump is already going after the Affordable Care Act, which is a massive threat to people with disabilities whose pre-existing conditions would have otherwise made access to full coverage nearly impossible. We worry his proposed Secretary of Education would ease federal enforcement of IDEA and allow states to inconsistently enforce its provisions for disabled children despite it being a federal law. But we still demand a seat at the table as these issues are addressed by Congress and the new administration. In developing and implementing new policies, I expect President Trump to listen to us so he can fully consider our long fight for progress.
Therefore, I was dismayed when it was recently reported that the first move by our new president was to take down a page on the White House website that had information about federal policy regarding people with disabilities. I agree with the statement by the Washington Post, "What is interesting here is that the website team didn't find the time to make sure there were replacements for the disabilities information they were taking down before Inauguration Day." To me, this is a most troubling signal that perhaps people with disabilities will not have a seat at the table. Is that the message?
Popular in the Community