A woman demonstrated perfectly how best to tackle hate, as she helped supporters of President Donald Trump navigate through a crowd that was yelling and spitting at them during a rally in Boston Saturday.
The woman, a 27-year-old named Imani Williams from Connecticut, told the Boston Globe she couldn't think of a better way to counter much of the hate that's bubbled to the surface in America than helping people with whom she disagreed.
"You know, I don't believe in this right-wing narrative of the alt-left and how we are crazed and looking to get violent," she told the Globe. "What better way to show them they are wrong?"
Her comments came a week after white supremacist groups and counterprotesters clashed in Charlottesville, Virginia, left one person dead and 19 injured.
Williams, who is black, told the Globe she didn't think white supremacists would give her the same kind of help she gave on Saturday, but that didn't matter.
"I couldn't get through a KKK rally with the same treatment," she said. "But we shouldn't be like them."
CORRECTION: An earlier version of this article incorrectly stated Williams' age. She is 27.
Before You Go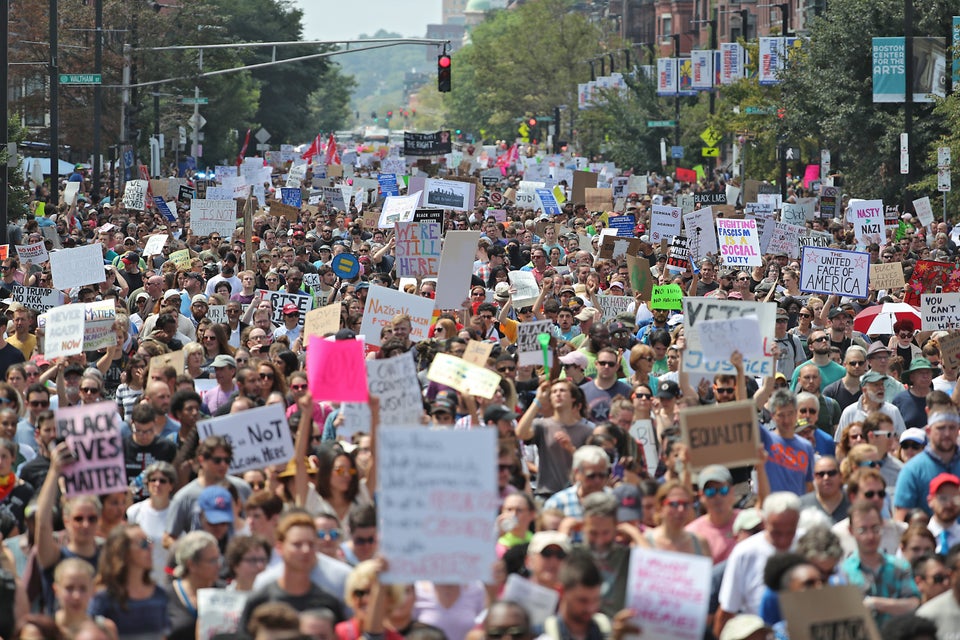 Boston "Free Speech" Rally
Popular in the Community