These days I like to think of my closet as a tiny museum, an archive of good times and non-stretch waistband occasions past. Over the last six months of the COVID-19 pandemic, many of our wardrobes have changed dramatically, including what we used to refer to as "work clothes."
We wanted to take an audit of where we were, where we are and where we're going. These days, I've taken to at least showering and putting on some makeup daily, just to feel more like a person and less like a couch potato ― even if I'm just wearing a workout outfit.
There are those who have subscribed to dressing nicely from the waist up only, those who experiment with their style outside the office and those whose only change has been the addition of personal protective equipment.
Below, people break down their pre- and post-lockdown work outfits.
Georgette Brotherson Hubbard, lash studio owner and artist in Long Beach, California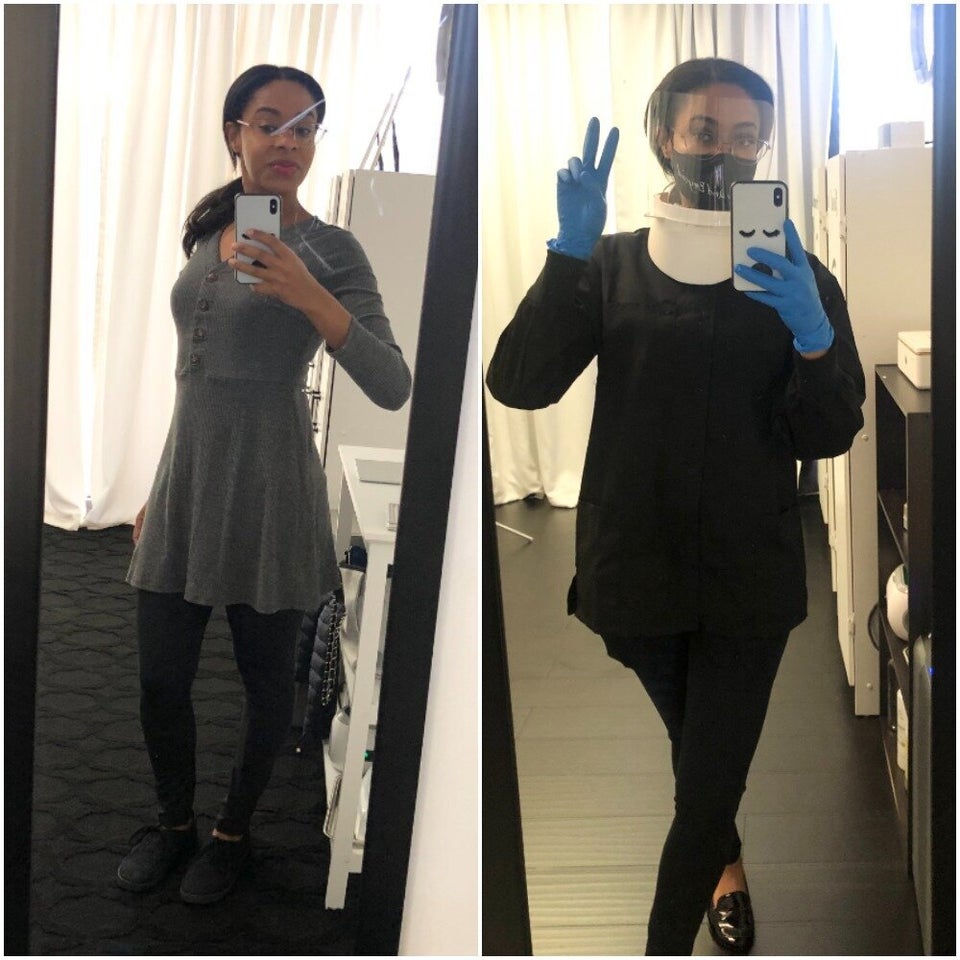 Emily S., working in tech in New York City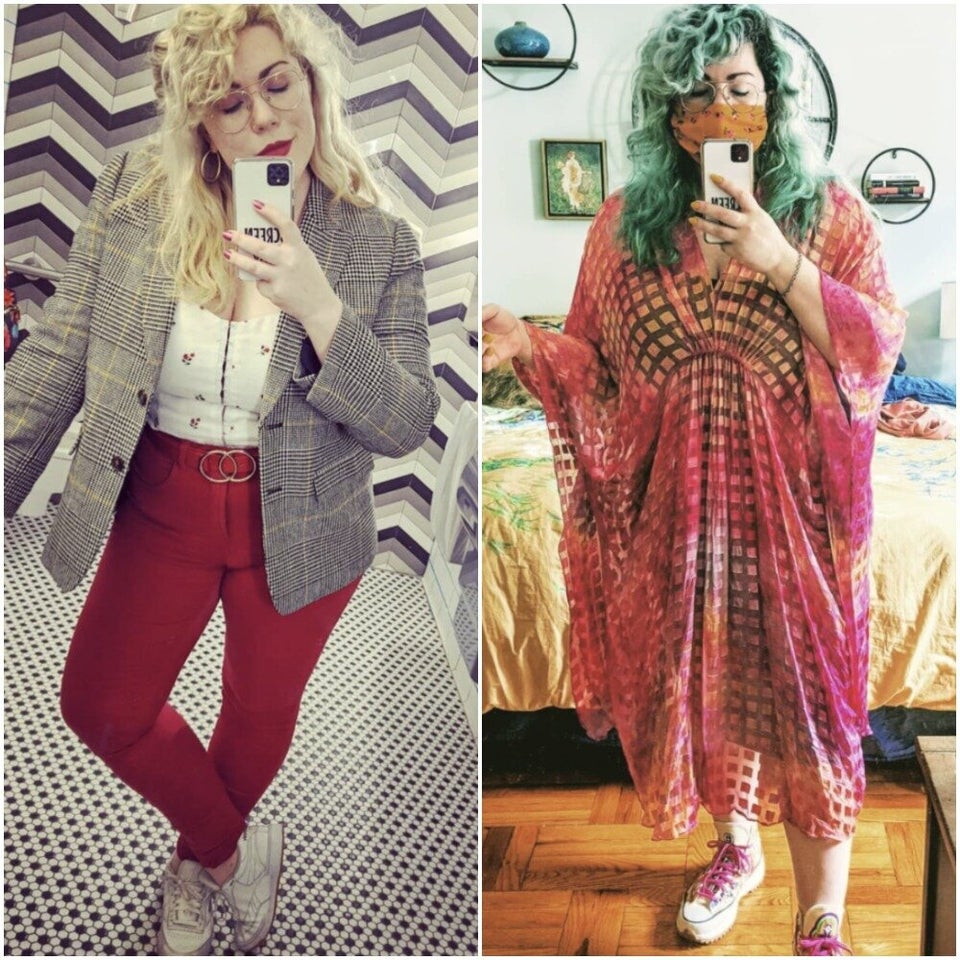 Marissa Eliades, lawyer in New York City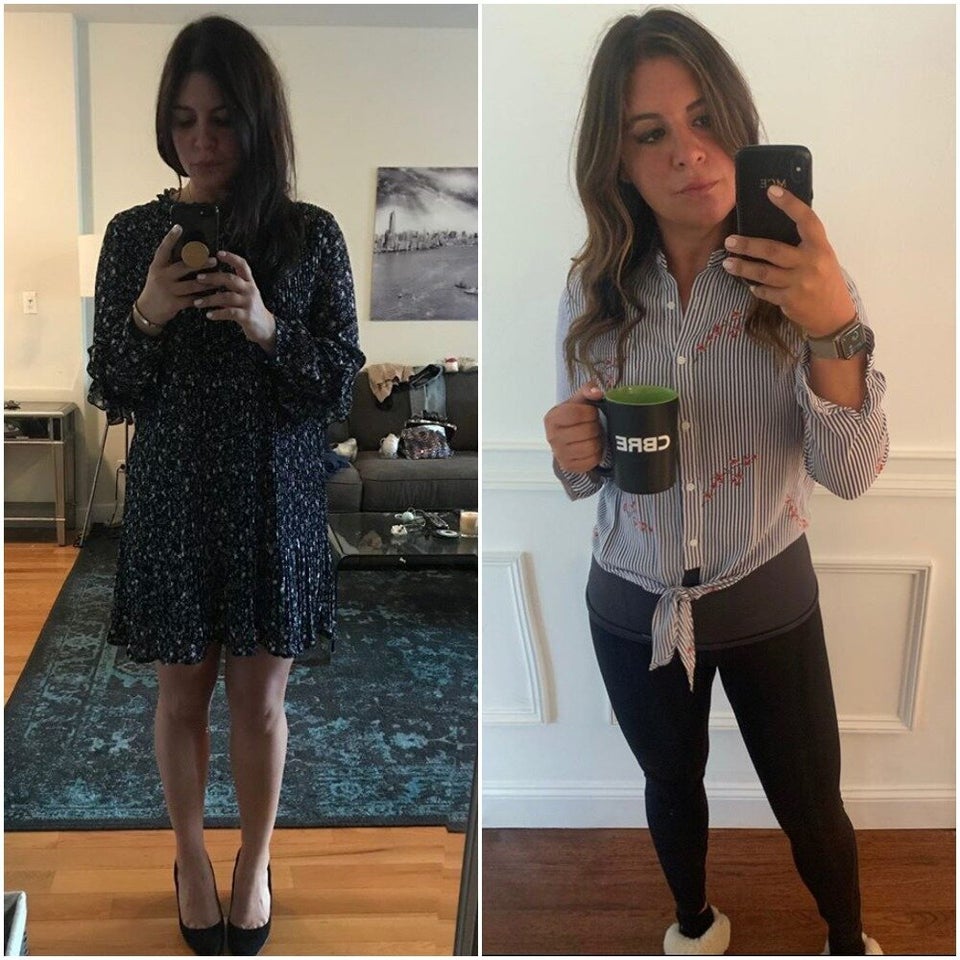 Jamie Feldman, HuffPost reporter in New York City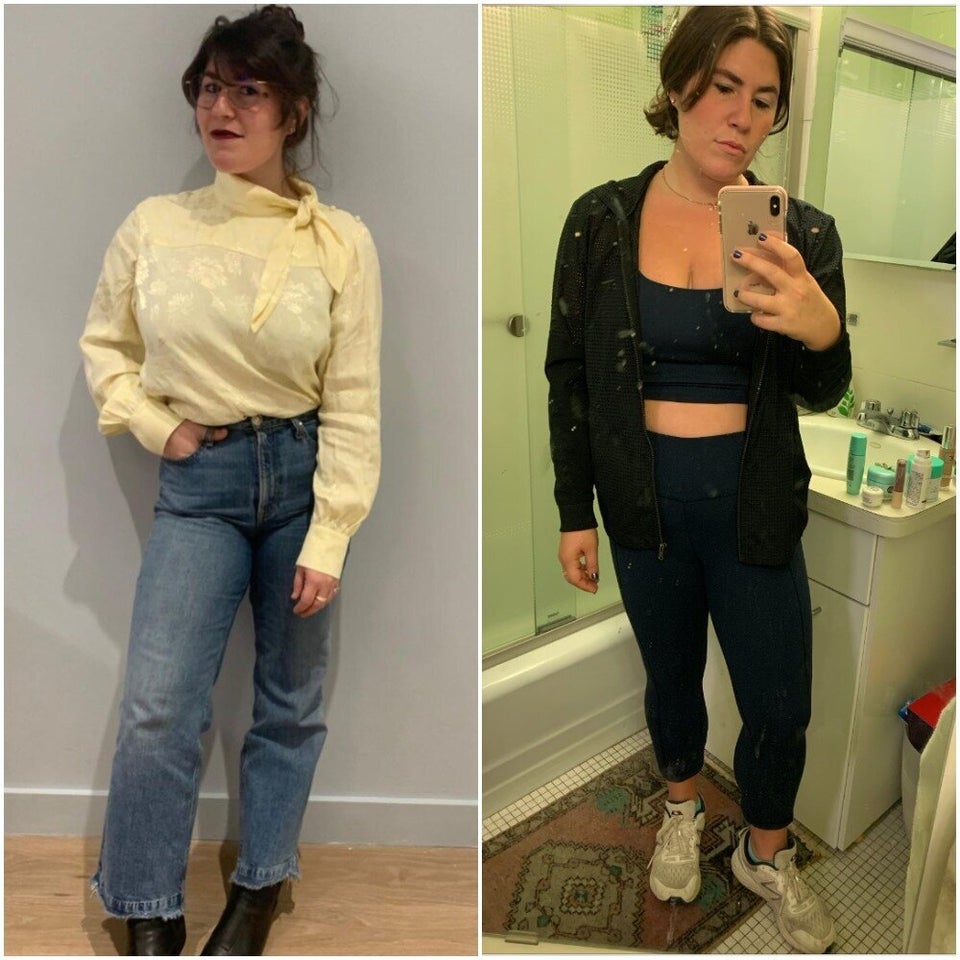 Jenna Curcio, social media manager and copywriter in Rochester, New York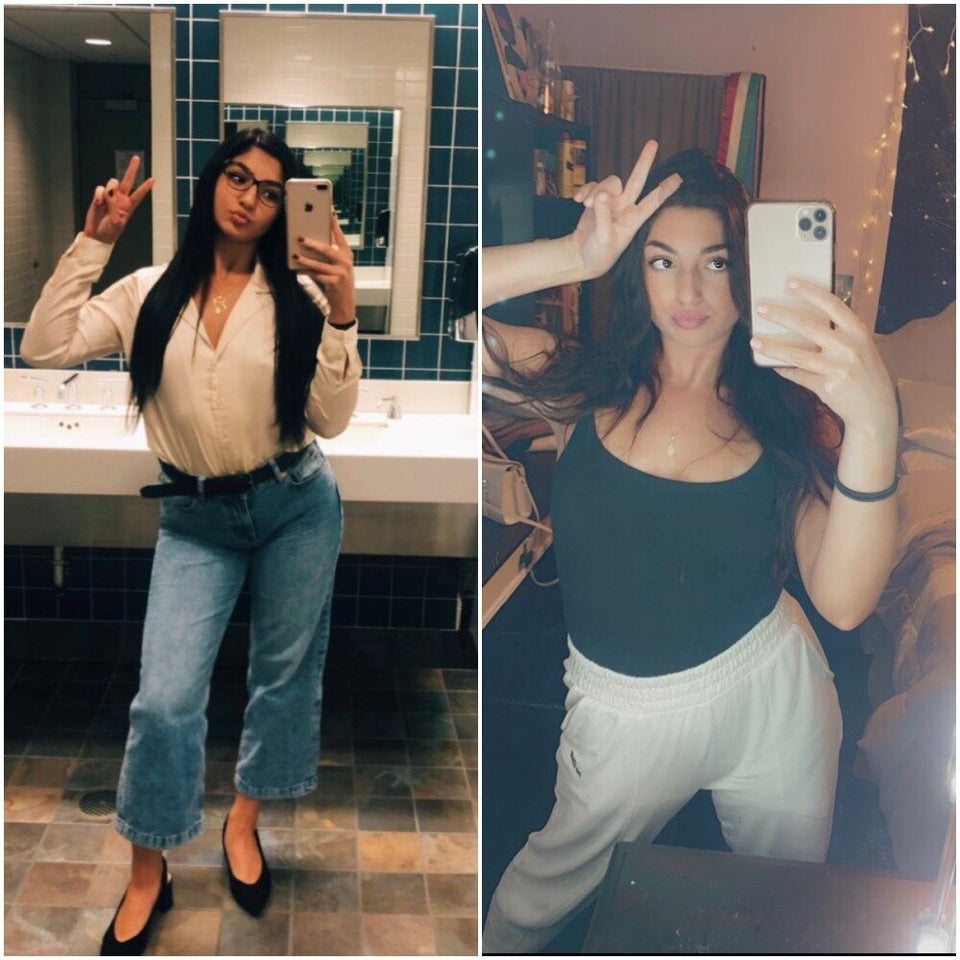 Lindsay Holmes, HuffPost senior wellness editor in New York City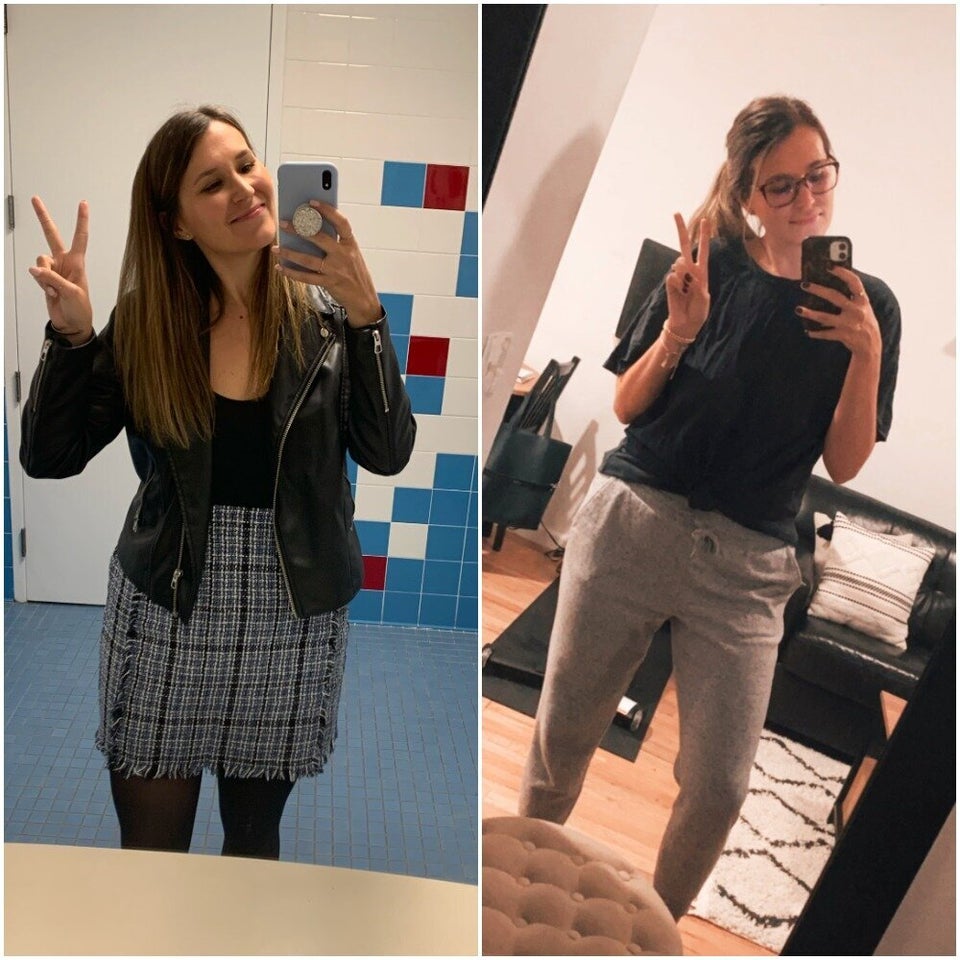 Kristen Aiken, HuffPost's senior editor of food and style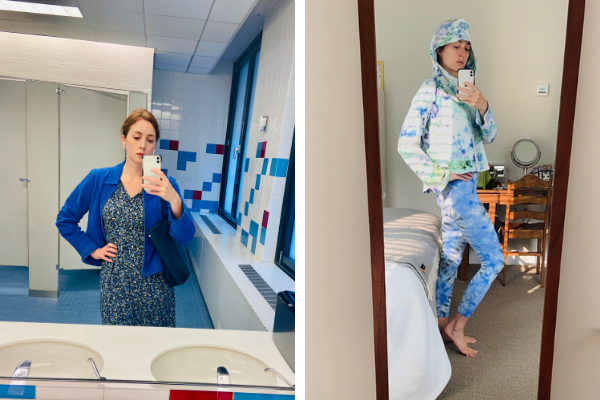 Christa Santa-Donato, a senior tech recruiter in New York City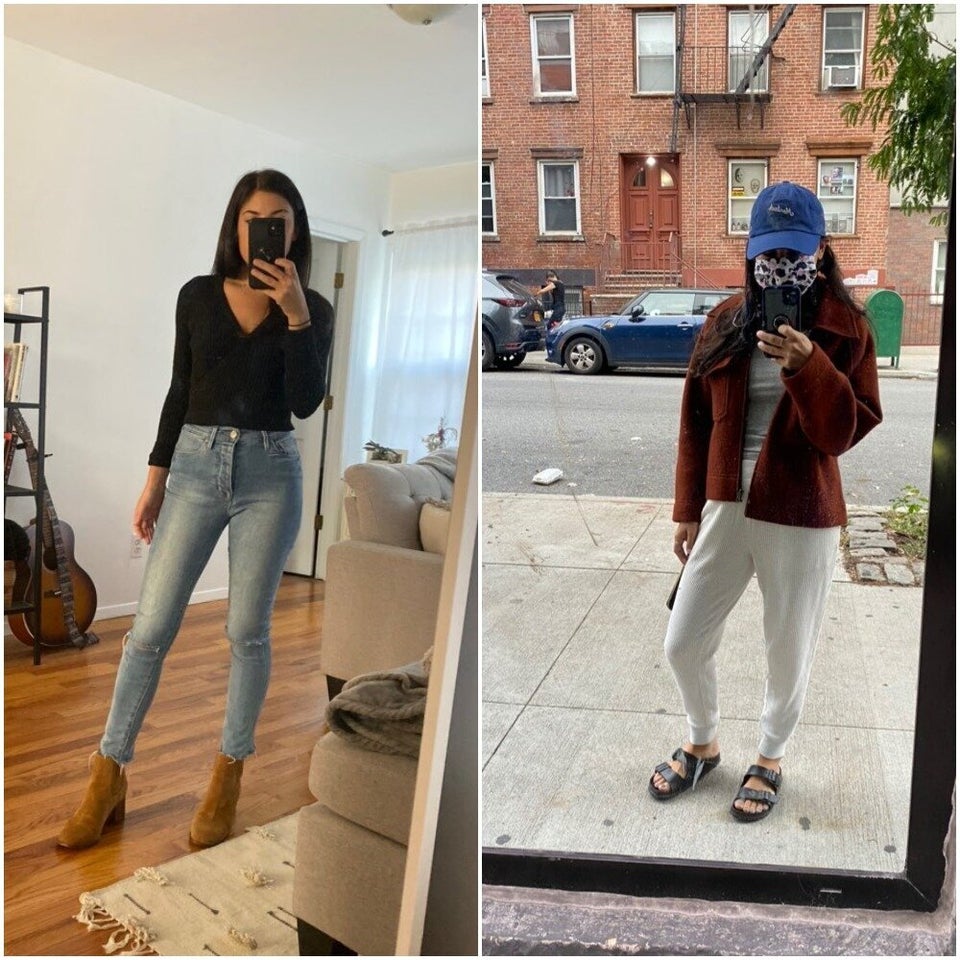 Nicole Kyle, technical marketing engineer in Longmont, Colorado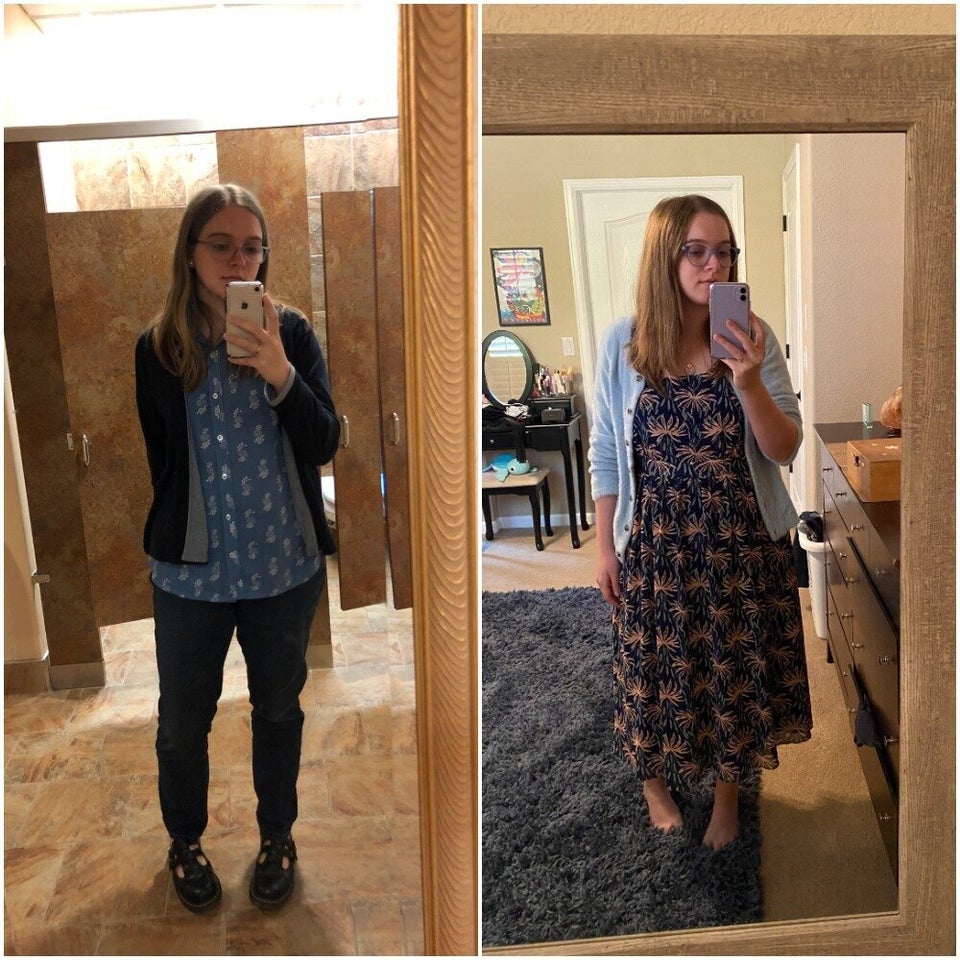 Krystle Feher, TV and film makeup artist in New York City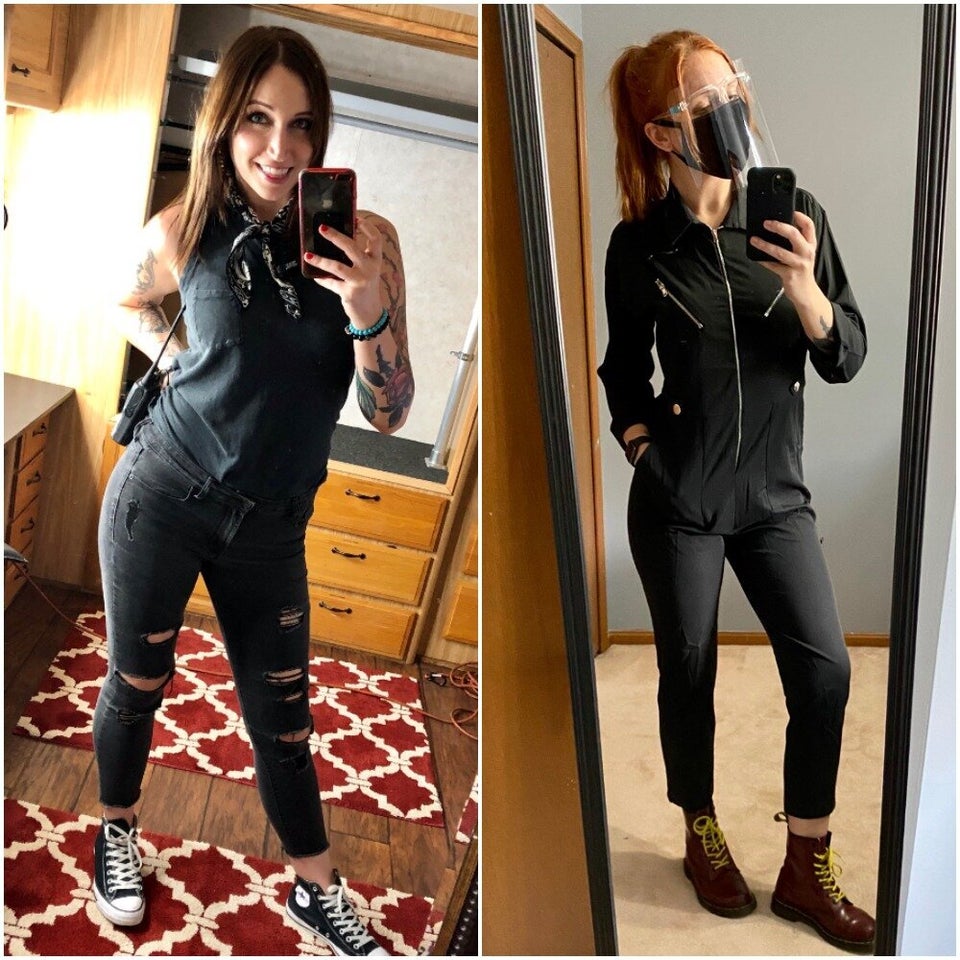 Taneisha Kirchner, HuffPost senior product designer in New York City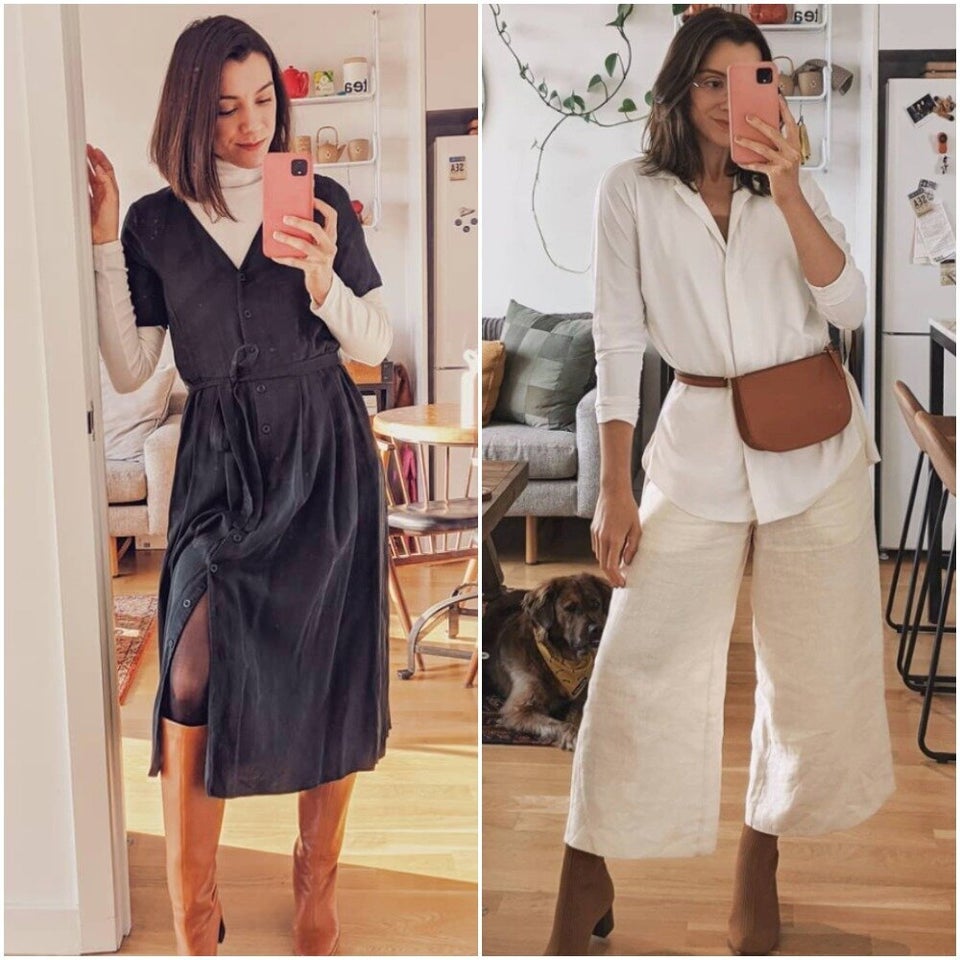 Amanda Katz, trainer in New York City