WASHINGTON -- House Republicans plan a 40th attempt at repealing Obamacare next week, with legislation that would block the Internal Revenue Service from enforcing or implementing any portion of the health care reform law.
"Public distrust continues of agency that has dozens of powers under Obamacare, and whose actions President Obama has called outrageous," said Doug Heye, spokesman for House Majority Leader Eric Cantor (R-Va.). "As an ever increasing number of Americans -- including labor unions and moderate Democrats -- worry that Obamacare has become a nightmare, it is critical to prevent the IRS from implementing any portion of the law."
Both House Minority Leader Nancy Pelosi (D-Calif.) and Minority Whip Steny Hoyer (D-Md.) issued statements Friday afternoon blasting Republicans for the anticipated vote.
"It is only fitting that Republicans would waste the last week at work this summer voting for the 40th time to repeal the Affordable Care Act and continue their record of no jobs bills, no budget agreement, and no solutions for the middle class," said Pelosi.
"Every day wasted on yet another repeal bill that will never be taken up by the Senate, much less survive a presidential veto, is another day that could have been spent advancing legislation to create jobs for the middle class, negotiating a balanced and bipartisan approach to deficits that can end the painful budget sequester, or debating a path forward on immigration reform," added Hoyer.
Price's bill isn't an explicit vote to fully repeal Obamacare, but it would have the same effect, crippling President Barack Obama's signature law. The IRS is responsible for crucial elements of Obamacare, such as distributing the tax credits that individuals and small businesses will use to defray the cost of health insurance.
Republicans have been going after the IRS in recent weeks after revelations that it targeted tea party groups applying for nonprofit status with extra scrutiny. Later revelations, however, showed that the IRS also screened progressive groups.
"When it comes to an individual's personal health care decisions, no American should be required to answer to the IRS -- an agency that just forfeited its claim to a reputation of impartiality. It has always been an untenable and unacceptable scenario, and we ought to take this common sense step to take the IRS out of health care," said Price when he introduced his bill in May.
Boehner recently said on CBS that the House GOP would continue pushing the repeal of Obamacare -- even though it has no chance of clearing the president's desk.
"The program isn't ready," Boehner told the network. "This is not ready for prime time. This is not good for the country, and we're going to stay at it."
More than a dozen Senate Republicans, led by Sen. Mike Lee (R-Utah), are threatening to block a continuing resolution that would keep the federal government open beyond Sept. 30 if it includes funding for the implementation of Obamacare. In other words, unless Obamacare is repealed, the government would shut down. Several Republican lawmakers have denounced this plan, calling it a "temper tantrum" and "shenanigans."
Next week's House vote will be the 40th attempt by Republicans to repeal or significantly cripple, Obamacare. Last week, the House GOP took its 38th and 39th such votes, passing legislation that called for one-year delays on two key provisions of the law. Obama promised to veto the measure, and the Senate indicated no plans to consider it.
This article has been updated to include background on House Republicans' 38th and 39th attempts to repeal Obamacare.
Before You Go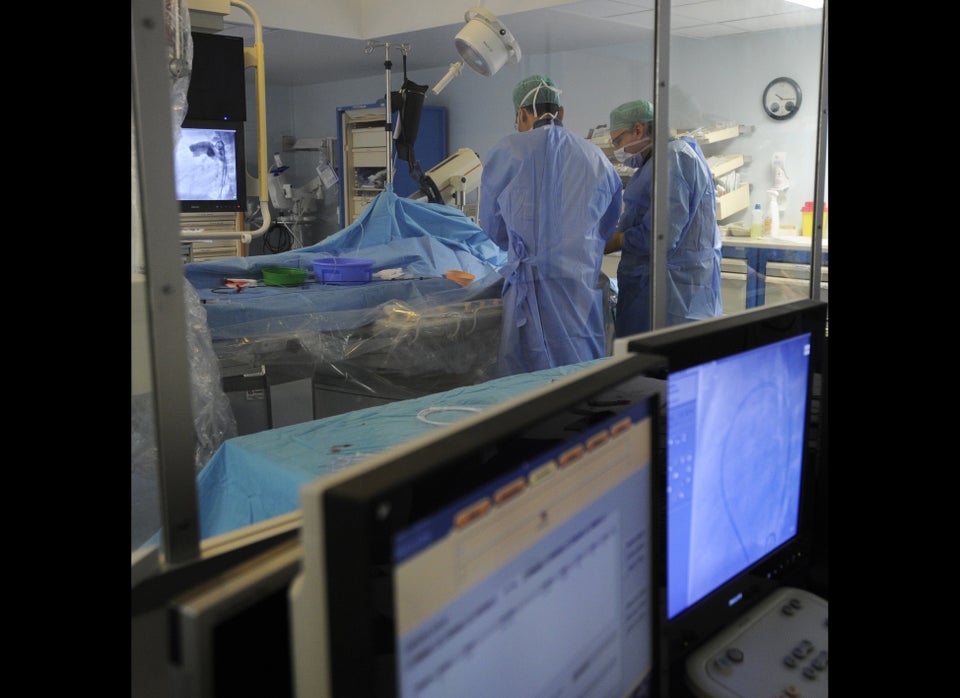 Lies And Distortions Of The Health Care Debate
Popular in the Community