The 28-year-old singer used her Grammy speech, as well as her time with the press backstage, to say that despite being honored and humbled, the award should have been given to "the artist of [her] life," Beyoncé.
"I can't possibly accept this award, and I'm very humbled and I'm very grateful and gracious, but my artist of my life is Beyoncé and this album, to me, the 'Lemonade' album, was so monumental, Beyoncé," Adele said, later addressing Bey directly and acknowledging that "Lemonade" was created first and foremost for black women: "You are our light. And the way that you make me and my friends feel, the way you make my black friends feel, is empowering. You make them stand up for themselves and I love you. I always have and I always will."
"My Album of the Year is 'Lemonade,'" Adele reportedly told press backstage. "For her to make such relevant music for that long of a period, I felt the need…it was her time to win. What the fuck does she have to do to win Album of the Year? It was another side of her. Obviously, the visual is very new and the Grammys are very traditional, but this year I thought would be the year they go with the tide. Of course, I'm very grateful to have won it, but I love her. I felt she was more than worthy, and that's pretty much it."
The implied answer to Adele's rhetorical question is simple: Be white, and make music that is both commercially successful and does not force the listener to question white supremacy.
This is not to say that Adele and "25" don't deserve high praise. Adele has the voice of an angel, and the whole album is filled with beautiful songs that make you want to bawl your eyes out ― in an affirming, cathartic way. But "Lemonade" is something else. It's special. It's transcendent. It's burning hot fire made into art. And it speaks directly about and to black women in a way the vast majority of lauded, mainstream pieces of pop culture do not.
Black women's expression of emotion can be discursively and physically dangerous for us, and sometimes telling our truth leads to violence or death. But on screen and in our minds, "Lemonade" provides a risk-free emotional space that sonically and visually highlights what we all miss when we dismiss and neglect black women's emotional lives.
It is not Adele's fault that she won the Grammys she won. But as white women, we can learn from her instinct to use a public moment that was, perhaps wrongly, afforded to her to honor the work of a woman who truly deserved that moment herself. Adele showed us one small way to practice sisterhood rather than exclusionary White Feminism.
White women must use their privilege to actively step back and elevate women of color. It is not enough to recognize that white supremacy generally exists. It is far more impactful to call out specific injustices ― especially when they work to benefit you directly.
As Americans, we all consume and enjoy the cultural experiences, pains and talents of women of color, specifically black women, but rarely are those women given their due by gatekeeper institutions. What Adele did is by no means revolutionary, but at the very least it kept the focus of the night on Beyoncé's work, and took the first step toward calling out the bias of the Recording Artists Academy.
I'll be listening to "Lemonade" on repeat today, because as the album itself acknowledges, "women like her cannot be contained." Fellow white women: let's do our best to avoid ever "containing" our sisters of color.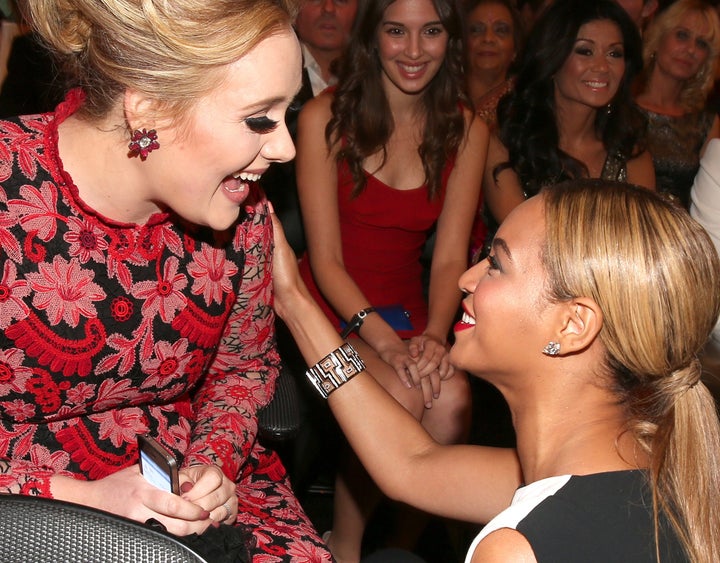 Before You Go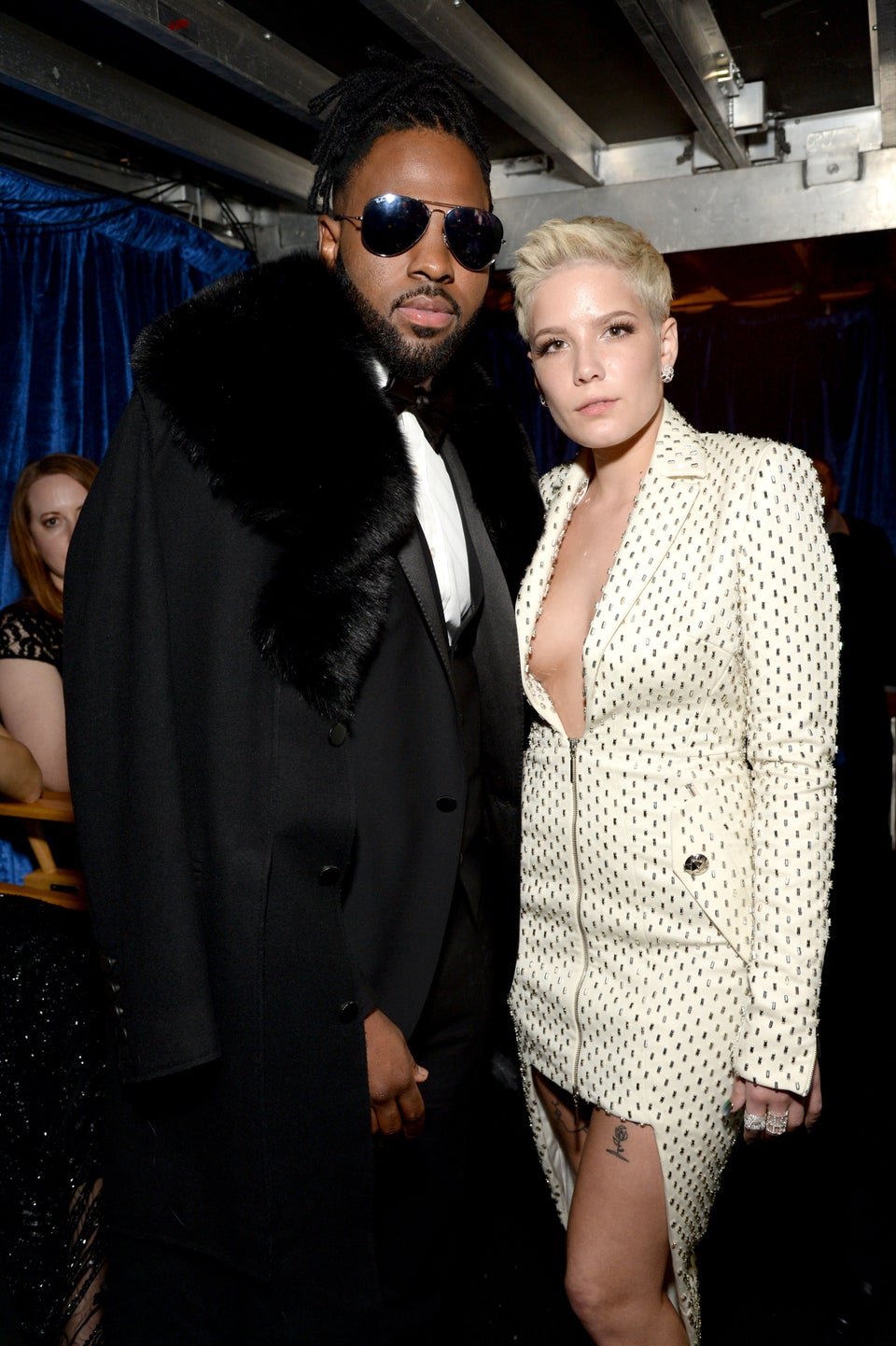 The 2017 Grammy Awards Ceremony