 In an email sent to The Daily Beast's Andrew Sullivan and published with Cooper's permission, the CNN star wrote, "The fact is, I'm gay, always have been, always will be, and I couldn't be any more happy, comfortable with myself, and proud."
There has long been speculation about Cooper's sexuality, with some in the press having claimed he has been romantically linked to Ben Maisani, an owner of several gay clubs.
But the 45-year-old anchor has been notoriously private about his sexuality. As he notes in his letter to Sullivan, he didn't discuss his sexuality in his 2006 memoir, "Dispatches From the Edge," and when Jonathan Van Meter brought it up during a 2005 profile for New York magazine Cooper said, "...I understand why people might be interested. But I just don't talk about my personal life ... The whole thing about being a reporter is that you're supposed to be an observer and to be able to adapt with any group you're in, and I don't want to do anything that threatens that."
But in his letter to Sullivan, Cooper wrote that he's "begun to consider whether the unintended outcomes of maintaining my privacy outweigh personal and professional principle."
It's become clear to me that by remaining silent on certain aspects of my personal life for so long, I have given some the mistaken impression that I am trying to hide something - something that makes me uncomfortable, ashamed or even afraid. This is distressing because it is simply not true.
LOOK: Twitter Reacts To Anderson Cooper's Announcement:
Before You Go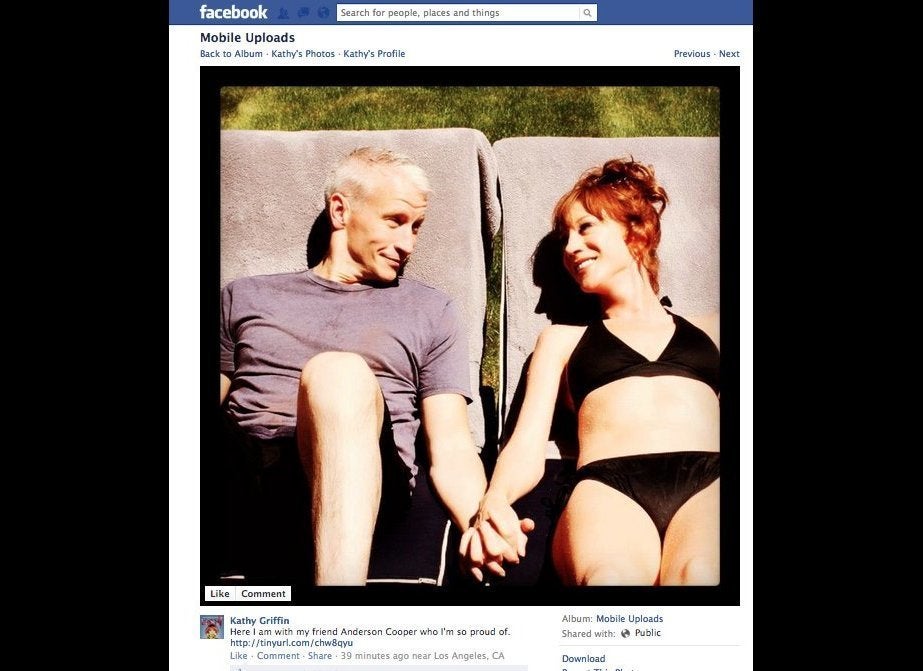 Anderson Cooper Comes Out
Popular in the Community