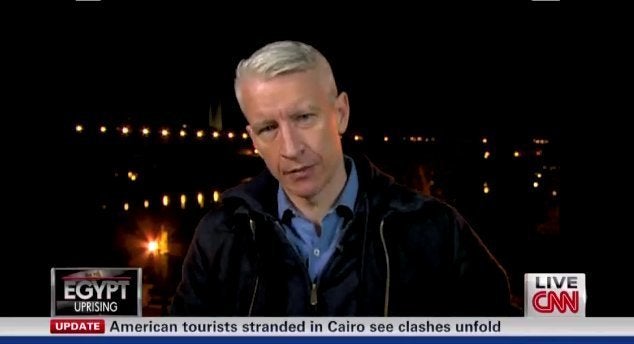 Anderson Cooper announced on Saturday that he is leaving Egypt after a week in which he and his crew were repeatedly targeted by supporters of President Hosni Mubarak.
He tweeted, "It is with a heavy heart that I have decided to leave #Egypt. CNN continues to have many teams in place. It was a hard decision to leave."
Cooper is the latest high-profile American journalist to leave Cairo this week. Katie Couric and Brian Williams both returned to the U.S. earlier in the week.
Related
Popular in the Community