The NBA has fined Golden State Warriors forward Andre Iguodala $10,000 for his controversial response to coach Steve Kerr's decision to rest him and teammates Stephen Curry, Klay Thompson and Draymond Green for their Saturday game against the San Antonio Spurs.
"Nope, no clue," Iguodala said in response to a reporter's question about his knowledge of Kerr's decision, which followed the team's Friday loss to the Minnesota Timberwolves. "I do what master say."
Iguodala also used the N-word repeatedly during his postgame media address. His response drew a hailstorm of criticism over the weekend.
Golden State Warriors forward Andre Iguodala has been fined $10,000 for making inappropriate comments during a postgame media interview, it was announced today by Kiki VanDeWeghe, Executive Vice President, Basketball Operations.
Following the team's practice on Monday in Oakland, Kerr spoke to reporters about the ordeal.
"He wasn't talking about me," Kerr told Bay Area outlet The Mercury News. "I wasn't the slightest bit offended ... He has a very cryptic sense of humor. The only thing I'd say, there's certain humorous things you should say in the sanctity of the locker room and there's certain humorous things you might want to keep from the media. That was one of them and he knows that."
Iguodala later retracted his comments and clarified that his remarks were not personally directed at Kerr.
"It probably was the wrong time to express myself," he said following Monday's practice. "We all have our own opinions. We all have our own feelings. I feel like we're entitled to them. We just try to pick and choose the time to do it and who you share it with. Because some may not understand where you're coming from, which is to be expected."
"I feel like it's the wrong time because it puts my team in the situation and my coaching staff in that situation. I have a great relationship with Steve Kerr," he continued. "And he knows that. He spoke to you guys about it ... We don't even have to speak about it because in no way shape or form was I talking about him."
Before You Go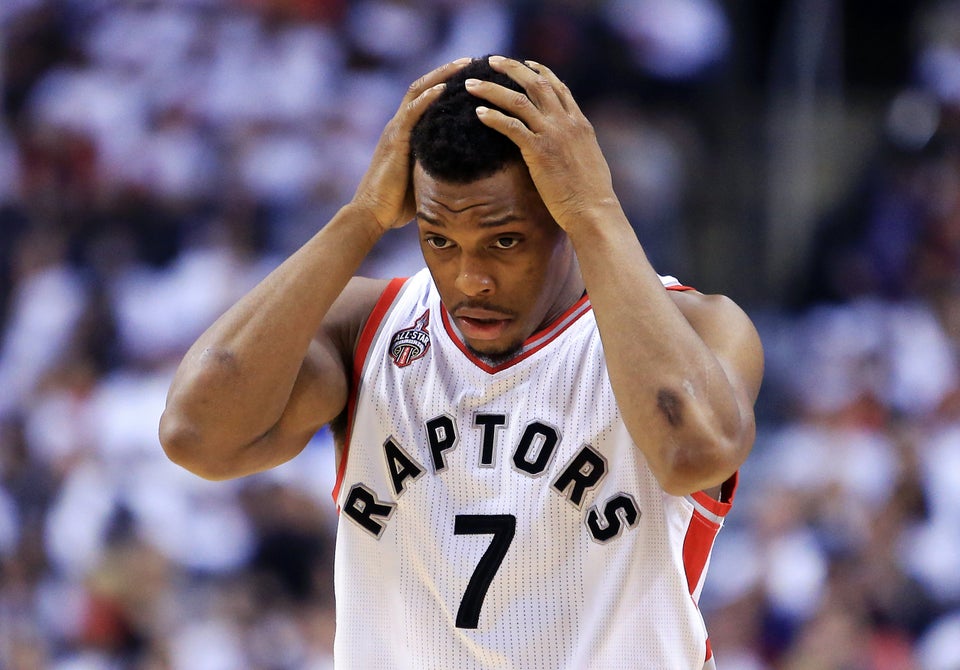 The Most Emotional 2016 NBA Playoffs Moments
Popular in the Community