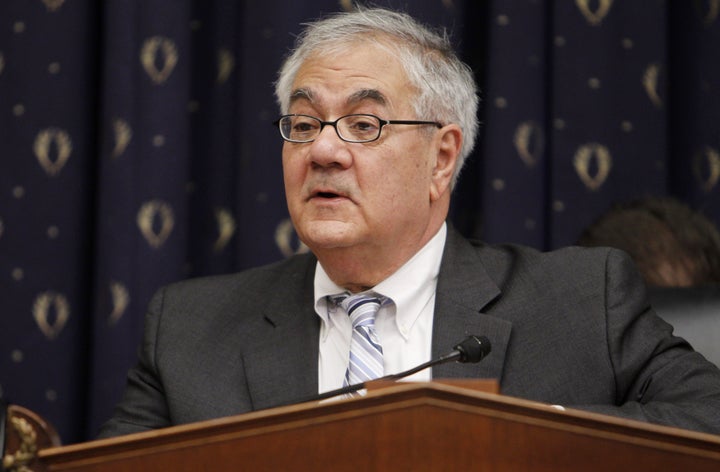 WASHINGTON -- Public officials on both sides of the aisle are increasingly looking toward the defense budget as a possible avenue for cutting spending and reducing the deficit, even though the Obama administration has been reluctant to do so. But one of the leading budget experts in the House of Representatives is saying that progressives need to start putting more pressure on the issue and should specifically think about cutting spending on NATO.
"These kind of restrictions on domestic spending with unlimited spending for the war -- and you always have to talk about both -- is a great mistake," Rep. Barney Frank (D-Mass.) told The Huffington Post last week. "And the liberal community's got to focus more on Afghanistan, Iraq, NATO. NATO is a great drain on our treasury and serves no strategic purpose."
Korb estimates that approximately 20 percent of the baseline defense budget is NATO-related, resulting in about $100 billion in spending each year. (Pinpointing the exact number is tricky, however, since many of the assets the United States provides NATO are used for other purposes.) Interestingly, that amount is the same figure that House Republicans have pledged to cut from the federal budget next year, representing approximately one-fifth of the domestic discretionary budget. The GOP instead plans to slash spending for education, firefighters and cancer research.
As Nicholas Kristof recently wrote in The New York Times, "The U.S. will spend more on the war in Afghanistan this year, adjusting for inflation, than we spent on the Revolutionary War, the War of 1812, the Mexican-American War, the Civil War and the Spanish-American War combined."
Cutting the defense budget is not without precedent; Republican presidents including Dwight Eisenhower, Ronald Reagan and George H.W. Bush all did so. Although Defense Secretary Robert Gates has consistently called for more funding for the State Department and foreign aid, in the FY 2011 budget the Obama administration is still spending 12 times more on the Defense Department than on State and foreign assistance.
Sen. Rand Paul (R-Ky.) has specifically advocated looking at cutting the defense budget, saying, "In order to address the deficit the only compromise that I think we can have is you have to look at the whole budget. We've always excluded the military and said we're not going to look at the military. Or the Democrats exclude the social and domestic welfare spending. Everything has to be on the table. We have to do this intelligently."
Earlier this year, Frank, along with Rep. Walter Jones (R-N.C.), Rep. Ron Paul (R-Tex.) and Sen. Ron Wyden (D-Ore.), put together a Sustainable Defense Task Force (SDTF), a commission of military and budget experts who recommended nearly $1 trillion in cuts over the next 10 years. Recommendations included steps such as reducing the U.S. nuclear arsenal, pulling troops out of Europe and Asia, and canceling programs like the MV-22 Osprey.
"We are asking that a closer look be taken at our national security," said Jones. "If we do not need the 652 overseas bases that we have currently, then we should take that money and put it back into our own country. We should take that money and use it to take care of our wounded men and women returning from war."
Britain recently saw its defense budget cut 8 percent as part of its deficit-cutting austerity program, resulting in a loss of 17,000 personnel. What this means for the United States, notes Tony Karon in Time, is that "next time America goes to war in some distant land, it is unlikely to be joined by significant numbers of British squaddies."
Ryan Grim contributed reporting.
Calling all HuffPost superfans!
Sign up for membership to become a founding member and help shape HuffPost's next chapter