Premise: This documentary focuses on contemporary Paralympic athletes. Beyond giving snapshots of these athletes' lives and prowess, the documentary tells the story of how Brazil threatened severe budget cuts for the 2016 Summer Paralympic Games, deeming the competition less important than the paired Olympic events.
Participants include multiple Paralympic gold medal winners, including Tatyana McFadden and Jonnie Peacock.
Prince Harry is also one of the talking heads in the movie. The royal created the Invictus Games in 2014, which featured similar competitive sports involving injured veterans.
Setting: Around the 2016 Paralympic Games in Rio de Janeiro
Netflix descriptors: "Inspiring" and "exciting"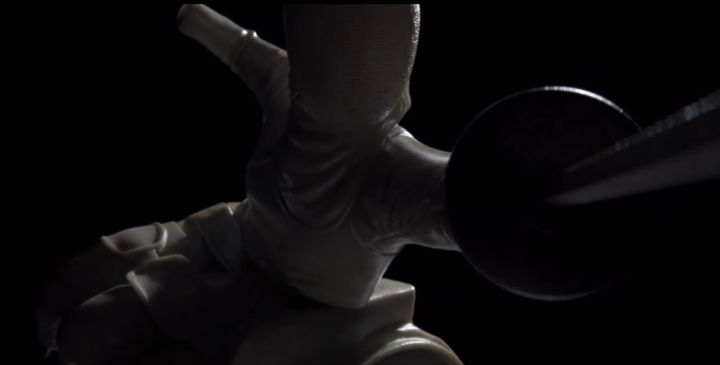 How it starts: Athlete Jean-Baptiste Alaize speaks in French over a blank screen.
"It's funny because, when you see the last Marvel Avengers, well, it's a team of superheroes," Alaize says. The screen shows close-ups of 3D-rendered athletes, such as a fencer and sprinter. Alaize continues after a pause with the previous thought: " ... who try to save humankind, save people, fight for success. And, well, we are quite similar."
Dramatic, stylized visuals depict athletes featured in the movie, such as Ellie Cole standing in a black room with pouring water.
Runtime: 1 hour, 45 minutes
Bonus: The Paralympic Games released an extended clip from the movie featuring tathlete Matt Stutzman.
Netflix highlights from earlier in the month:
Premise: This short documentary is about a gay man who grew up in a secluded area of Michigan with his grandparents during the 1970s as a child and young man. He spent a lot of money and time setting up a system to beam signals into space. The goal was to contact aliens, but the hobby also gave him something to do in the sleepy town and, for multiple reasons, made him feel less alone.
Netflix descriptors: "Understated," "intimate" and "feel-good"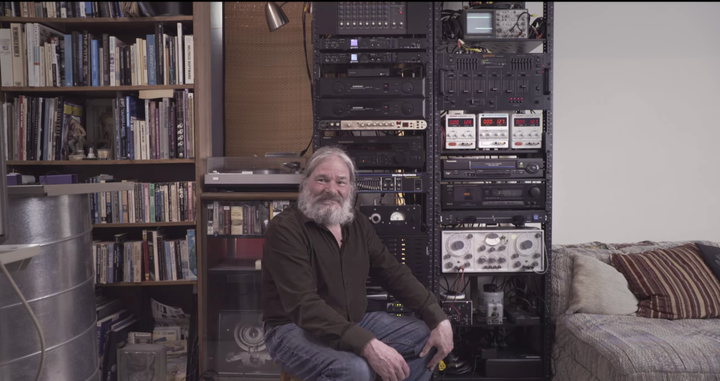 How it starts: John Shepherd stares at the camera, sitting in front of some old equipment.
"I'll start it up," he says. Shepherd stands and flips nobs and switches on the equipment. "And we'll start generating." Music begins to play from the machines. (Note: This is the same way the Netflix trailer begins.)
Bonus: The movie had an alternative, stranger trailer for the International Film Festival Rotterdam earlier this year.
Premise: In this family action comedy, a talented former thief who has since moved on to raise a family gets forced back into that high stakes role after getting taken hostage. The thief's children (who had no idea about her past life) and a couple of their school friends try to save her using high-tech gadgets they find when searching for clues about her disappearance.
Setting: Contemporary Massachusetts
Netflix descriptors: "Exciting"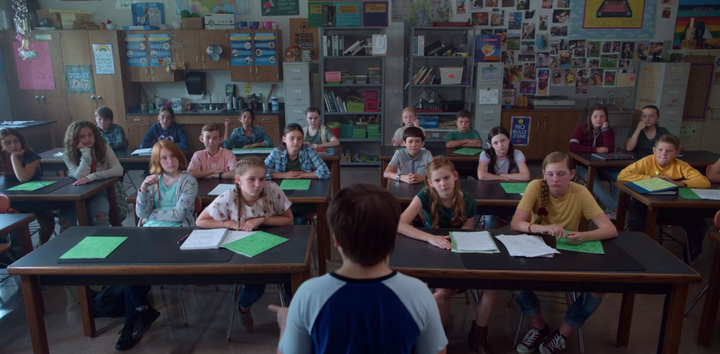 How it starts: A boy's voice speaks over a blank screen.
"So there my grandfather was, alone, injured, scared ... in space." The camera shows a boy talking in front of a classroom. He has an excited look on his face. The camera then cuts to show his classmates. The other students are less enthused.
Notable cast: Malin Akerman, Joe Manganiello, Ken Marino, Maxwell Simkins and Sadie Stanley
Runtime: 1 hour, 40 minutes
Bonus: The premise of children using their parents' futuristic gadgets to save the adults is similar to that of the 2001 movie "Spy Kids." Here's a trailer for that movie.
Premise: In this neo-noir thriller, a man who can't find typical employment turns to stealing materials to sell under the table. He "works" at night and happens upon a grisly car crash while driving around.
At the crash scene, the man notices that people with cameras have surrounded the wreckage. He learns this group gets paid to do so. These camera-people don't need to be technically employed by a news outlet ― they just need to get the most compelling footage and turn it in the fastest. The down-on-his-luck man decides this should be his new career.
"Nightcrawler" earned an Academy Award nomination for best original screenplay.
Setting: Nighttime Los Angeles in the early 2010s
Netflix descriptors: "Gritty" and "dark"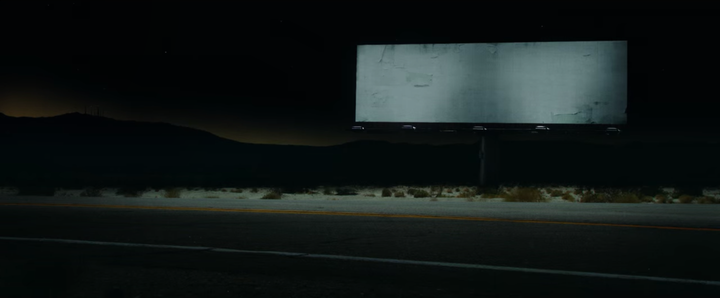 How it starts: A lighted blank billboard stands across an empty road. The silhouettes of mountains loom in the background. Ominous music plays. Other establishing shots contrast light and dark and depict a full moon over a rocky ridge.
Another shot reveals Los Angeles at night as seen from Griffith Observatory. More shots show empty roads lit by streetlights, nighttime infrastructure, construction sites and an occasional car on a highway. A train passes through the city as Gyllenhaal's character tries to cut a fence.
Notable cast: Riz Ahmed, Jake Gyllenhaal, Bill Paxton and Rene Russo
Runtime: 1 hour, 57 minutes
Bonus: The YouTube series "Lessons From the Screenplay" did a nearly 10-minute feature about how the movie makes the audience feel empathy for Gyllenhaal's character despite his sociopathic actions. The video, which has over 1 million views on YouTube, has spoilers.
Premise: In this superhero movie, a mysterious company decides to test its nascent drug on the population of New Orleans. The drug in its current form gives the taker five minutes of super abilities but has severe side effects. The drug wreaks havoc on the city as people start abusing the drug to commit crimes as the drug rapidly deteriorates their bodies.
Three heroes band together for varying reasons (their motivations end up being plot reveals) to dismantle the drug company before the company perfects the superpower formula.
Netflix descriptors: "Gritty" and "exciting"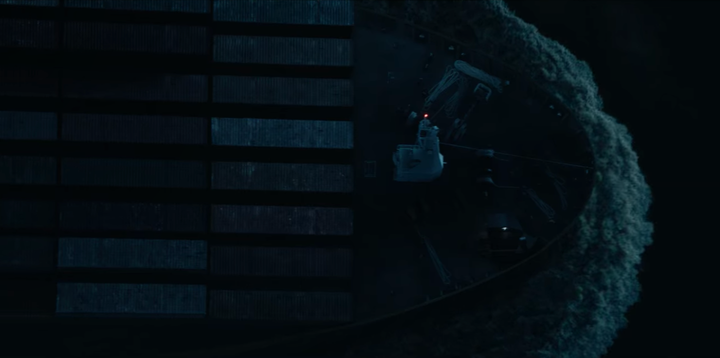 How it starts: A cargo ship delivers shipping containers at a New Orleans dock while a woman in a suit jacket looks on pensively. Freight trucks take the shipment into the city. In a parking lot, a man in a fine overcoat pitches the product from the back of a truck to a group of drug dealers. He opens a case and removes a pill. He says the pill is called "Power."
Notable cast: Dominique Fishback, Jamie Foxx and Joseph Gordon-Levitt
Runtime: 1 hour, 51 minutes
Bonus: Cinemablend interviewed the three stars via webcam. By this point in the pandemic, you should be used to grainy interviews, but Gordon-Levitt's space definitely could have used more lighting.
Premise: In this fantastical dark comedy directed by Spike Jonze and written by Charlie Kaufman, a sad, unemployed puppeteer wants to make a radical change in his life. He stumbles upon the opportunity to do so when he finds a portal that allows people to enter the brain of actor John Malkovich.
The man obsesses over this experience and tells his friends, who exploit the portal in various ways. Malkovich increasingly loses control over his life and career as other people take turns playing him.
"Being John Malkovich" earned three Academy Award nominations: Best Original Screenplay, Best Supporting Actress (Catherine Keener) and Best Director (Spike Jonze).
Setting: Late-1990s New York City
Netflix descriptors: "Mind-bending" and "absurd"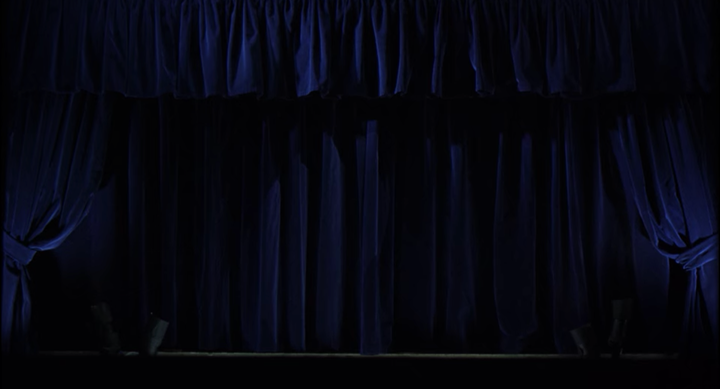 How it starts: Minimal, dim lighting hits an empty stage and closed blue curtain. The string section of an offscreen orchestra plays over the murmurs of an unseen audience. The strings stop, and the crowd claps. The full orchestra (with percussion) starts up again, and the curtains open to reveal a marionette in a theatrical set.
The marionette is a man with a ponytail. After seeing his reflection in the mirror, the marionette man trashes the set.
Notable cast: John Cusack, Cameron Diaz, Catherine Keener and John Malkovich
Runtime: 1 hour, 53 minutes
Bonus: Kaufman wrote and directed a forthcoming Netflix Film called "I'm Thinking of Ending Things," which debuts Sept. 4. This likely motivated Netflix to add "Malkovich" and another Kaufman movie, "Eternal Sunshine of the Spotless Mind," this month. Here's the trailer for the Netflix Film:
Premise: In this medieval adventure comedy, a man of non-noble birth wishes to become a knight and participate in the sport of jousting. The sport only allows nobles to compete, so the man must wait for a chance to trick the organizers into letting him join.
In his quest to become a knight, he befriends the writer Geoffrey Chaucer, who in real life wrote "The Canterbury Tales." In this version, Chaucer is a young man who has accomplished little and can't seem to keep out of gambling debt. The two work together, along with a small team of other strivers, to make something of themselves in their world of inequality.
Setting: Fourteenth-century Europe in the time of Geoffrey Chaucer
Netflix descriptors: "Witty," "exciting" and "romantic"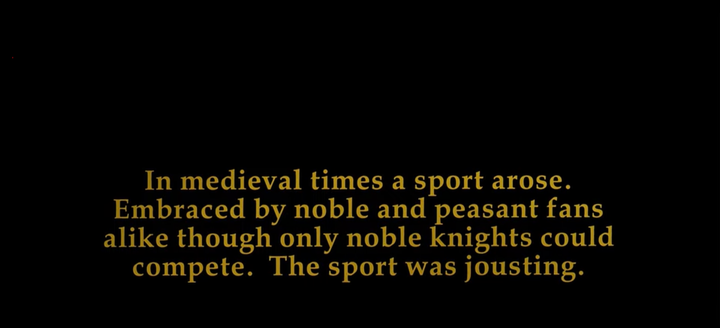 How it starts: Yellow, serifed text appears on a black screen. The text:
In medieval times a sport arose. Embraced by noble and peasant fans alike though only noble kings could compete. The sport was jousting.
It reads almost as if written by an AI bot, but at least the text conveys the movie's backstory in a simple manner.
Notable cast: Mark Addy, Paul Bettany, Heath Ledger, Rufus Sewell and Alan Tudyk
Runtime: 2 hours, 12 minutes
Bonus: Here's an interview with Heath Ledger from 2001 about his role in the film:
All the movies that have joined Netflix this month so far
"A Knight's Tale"
"Acts of Violence"
"An Education"
"Being John Malkovich"
"Death at a Funeral"
"Dennis the Menace"
"Elizabeth Harvest"
"Eternal Sunshine of the Spotless Mind"
"Hardcore Henry"
"Jurassic Park"
"Jurassic Park III"
"Mad Max" (1979)
"Mr. Deeds"
"Nights in Rodanthe"
"Ocean's Thirteen"
"Ocean's Twelve"

"Operation Ouch: Special"

"Remember Me"
"Seabiscuit"

"The Addams Family" (1991)

"The Lost World: Jurassic Park"
"The NeverEnding Story"
"The NeverEnding Story 2: The Next Chapter"
"The Ugly Truth"
"What Keeps You Alive"
Aug. 7
"Berlin, Berlin" (Netflix Film)
"Work It" (Netflix Film)
Aug. 8
"The Promise"
"We Summon the Darkness"
Aug. 13
"Safety Not Guaranteed"
"Une fille facile / An Easy Girl" (Netflix Film)
"Fearless" (Netflix Film)
"Project Power" (Netflix Film)
"Johnny English"
"Les Misérables" (2012)
"Crazy Awesome Teachers" (Netflix Film)
"Drunk Parents"
"Crímenes de familia / The Crimes That Bind" (Netflix Film)
"Good Kisser"
"John Was Trying to Contact Aliens" (Netflix Film)
"Fuego negro" (Netflix Film)
"The Sleepover" (Netflix Film)
"1BR"
"Septembers of Shiraz"
"Rising Phoenix" (Netflix Documentary)
"The Bridge Curse"
"The Frozen Ground"
"All Together Now" (Netflix Film)
"Orígenes secretos / Unknown Origins" (Netflix Film)