Premise: In this young adult mystery film, Enola Holmes, the younger sibling of Sherlock and Mycroft, goes on a quest to find their missing mother. Enola's brothers try to persuade her to leave the sleuthing to them as women should focus on more ladylike pursuits. But Enola sneaks out and goes on an adventure across England.
Enola has to repeatedly escape her well-meaning brothers while also helping a boy she befriends survive a more deadly situation.
Netflix descriptors: "Witty," "exciting" and "suspenseful"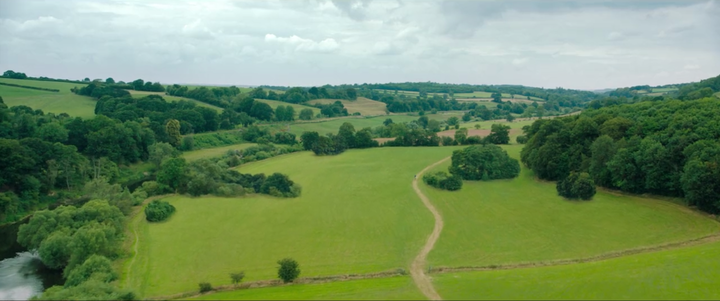 How it starts: Establishing shots show Enola Holmes riding a bike in different close-ups: the side, the back of her head and her pedaling feet. Holmes rides on a sidewalk through a scenic field of tall grass and trees. She turns to the camera and says, "Now where to begin." The film cuts to an overhead shot of her path through scenic rural England.
Notable cast: Millie Bobby Brown, Helena Bonham Carter, Henry Cavill and Sam Claflin
Runtime: 2 hours, 3 minutes
Bonus: Netflix released a behind-the-scenes feature about making the movie. The short video features interviews with cast and crew, who talk about the fighting sequences.
Movies from earlier in the month
Premise: In this gothic psychological thriller, based on a 2011 novel of the same name, preacher-centric religion and violence mix in small-town America. Lust and murderous desire fuel rampant sin while the religious community offers little help. A man decides to enact vigilante justice to fight fire with fire.
Setting: Mid-20th century Ohio and West Virginia
Netflix descriptors: "Ominous" and "dark"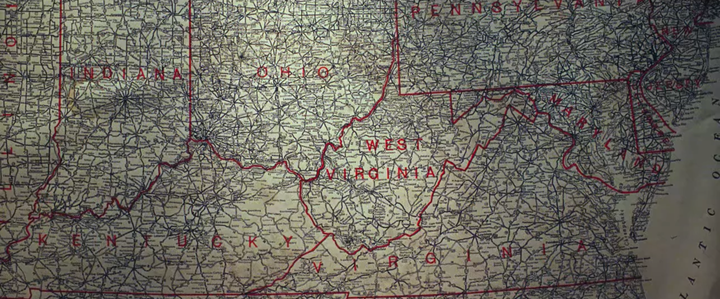 How it starts: A man speaks over a blank screen.
"Now, if you asked most people where Knockemstiff, Ohio, or Coal Creek, West Virginia, were, they probably couldn't point 'em out to you on a map."
The camera opens on a map in red, black and white, focusing on Ohio and West Virginia. The narrator continues:
"But I guarantee you they'd be there all the same."
Notable cast: Tom Holland, Riley Keough, Robert Pattinson and Bill Skarsgård
Runtime: 2 hours, 18 minutes
Bonus: Netflix released an alternate trailer that's more in the vein of a film-school breakdown for a series it calls "What You Need To Know About..."
Premise: This documentary focuses on the evils of the major social media networks. The movie interviews people who previously held senior roles at places like Facebook and Twitter. They share their regrets about what they helped create, and warn of how these services corrode society.
Netflix descriptors: "Provocative" and "investigative"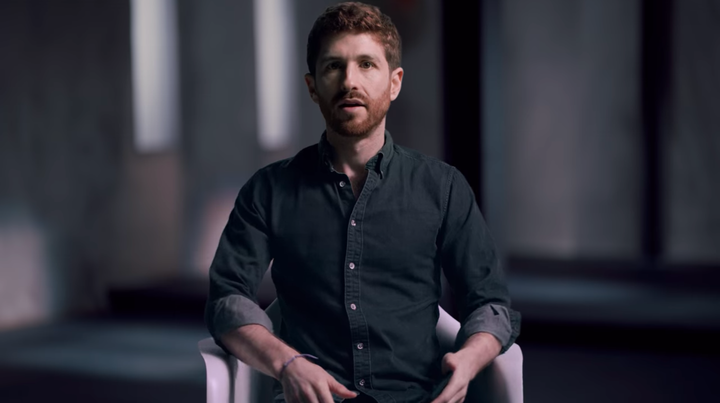 How it starts: A quote from Sophocles appears on the screen over a dark background and a pulsing, ominous electronic beat:
"Nothing vast enters the life of mortals without a curse."
After the quote disappears, we see a man sitting down in a chair while someone behind the camera tells him to get comfy. The man in the chair says he's good, and then gets distracted by a buzz from his phone.
Runtime: 1 hour, 34 minutes
Bonus: Netflix put an extended clip of the movie on YouTube, which you can check out for another preview.
Premise: In this psychological drama written and directed by Charlie Kaufman, a woman goes on a road trip with her boyfriend to meet his parents at their farmhouse. She's debating ending the relationship, which is only a few weeks old. The trip devolves into mysterious oddities that appear to be horrific manifestations of her anxiety.
The movie is loosely based on a 2016 novel of the same name by Iain Reid.
Netflix descriptors: "Cerebral" and "dark"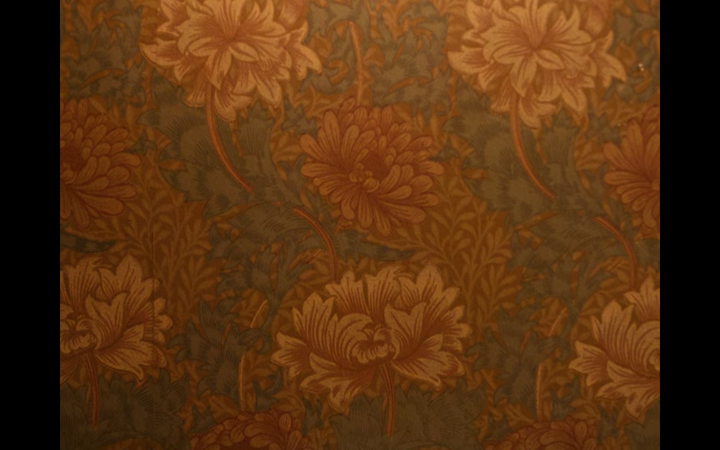 How it starts: The camera pans down over a sickeningly orange-and-green floral wallpaper. The film has a 4:3 aspect ratio, leaving much black space on either side of the action to create a deep frame.
The camera pivots to another floral wallpaper as the main character narrates the title in a near-whisper: "I'm thinking of ending things."
Notable cast: Jessie Buckley, Toni Collette, Jesse Plemons and David Thewlis
Runtime: 2 hours, 14 minutes
Bonus: Netflix created a YouTube channel called "Netflix Film Club" that mimics those film nerd channels that dissect directors' choices. The channel released a roughly seven-minute primer on Kaufman's movies.
Premise: In this stoner action comedy written by Evan Goldberg and Seth Rogen, a stoner happens to see a drug kingpin and a crooked cop kill someone. The kingpin sends his henchman after the stoner and his small-time dealer. Together, the two try to escape the multi-day pursuit with their lives.
Setting: Los Angeles in the late 2000s
Netflix descriptors: "Forceful," "goofy" and "exciting"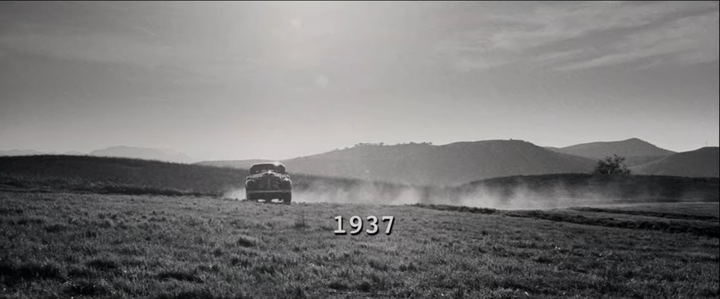 How it starts: In a black-and-white shot over ominous orchestra music, a car drives through a remote field as text explains this is 1937 in "The United States of America."
Two men who look like government officials get out of the car and head to a pile of rocks. One of the men lifts the "rocks": The pile was actually a door to an underground tunnel. They climb in.
Notable cast: Gary Cole, Amber Heard, James Franco, Danny McBride, Rosie Perez, Craig Robinson and Seth Rogen
Runtime: 1 hour, 51 minutes
Bonus: Franco and Rogen reprised their characters for a skit at the 2008 Oscars. The two actors watched clips from movies that year while playing their stoned roles.
All the movies that have joined Netflix this month so far
"Adrift"
"Anaconda"
"Back to the Future"
"Back to the Future Part II"
"Back to the Future Part III"
"Barbershop"
"Barbie Princess Adventure"
"Children of the Sea"
"Coneheads"
"Glory"
"Grease"
"La Partita / The Match" (Netflix Film)
"Magic Mike"
"The Muppets"
"Muppets Most Wanted"
"Not Another Teen Movie"
"Pineapple Express"
"Possession"
"The Producers" (2005)
"Puss in Boots"
"Red Dragon"
"Residue"
"Sex Drive"
"The Smurfs"
"Wildlife"
"Zathura"
"Freaks – You're One of Us" (Netflix Film)
"Love, Guaranteed" (Netflix Film)
"I'm Thinking of Ending Things" (Netflix Film)
"The Lost Okoroshi"
"Midnight Special"
"My Octopus Teacher" (Netflix Documentary)
"Waiting for 'Superman'"
"Corazón loco / So Much Love to Give" (Netflix Film)
"Mignonnes / Cuties" (Netflix Film)
"The Social Dilemma" (Netflix Documentary)
"The Babysitter: Killer Queen" (Netflix Film)
"How to Train Your Dragon 2"
"Pets United" (Netflix Family)
"Se busca papá / Dad Wanted" (Netflix Film)
"Hope Frozen: A Quest to Live Twice" (Netflix Documentary)
"The Smurfs 2"
"The Devil All The Time" (Netflix Film)
"The Paramedic" (Netflix Film)
"Enola Holmes" (Netflix Film)
"Waiting…"
Popular in the Community