Conservative commentator and noted Donald Trump critic Bill Kristol was in fierce form when he appeared on "Morning Joe" hours after Wednesday night's presidential debate. As expected, Kristol took several shots at the GOP nominee, who had just vowed to keep the nation "in suspense" as to whether he would follow democratic norms and accept the election's results.
But then Kristol turned on his hosts across the table.
It all started with Kristol's assertion that Trump was a "failed, fluke presidential candidate," who should be "ignored on election night." Co-host Mika Brzezinski challenged Kristol's characterization of Trump as a fluke.
"He won the nomination in a flukey way," Kristol said.
"That's not a fluke," Brzezinski responded. "He beat, like, 16 people. The Republican Party nominated him. That's not a fluke."
Kristol continued his "fluke" argument, but Brzezinski wouldn't relent. Her co-host Joe Scarborough started laughing.
"OK, fine!" Kristol finally said. "Does that make you feel better? You feel great, because the Republican Party nominated a guy who's really a bad guy as president. And you think it's funny and amusing."
Brzezinski said she actually felt Republicans needed to "come clean" about how they'd enabled Trump. That prompted Kristol to turn to "Morning Joe's" own coverage of the brash businessman's rise.
"This show was really tough on Trump in late 2015 and early 2016," Kristol said mockingly. "Are you going to pretend that?"
"We were [tough]," Scarborough shot back. "You lied. Please don't come on my show and lie. I can't even believe you're doing this. I don't know why you're so bitter… You're practically crying!"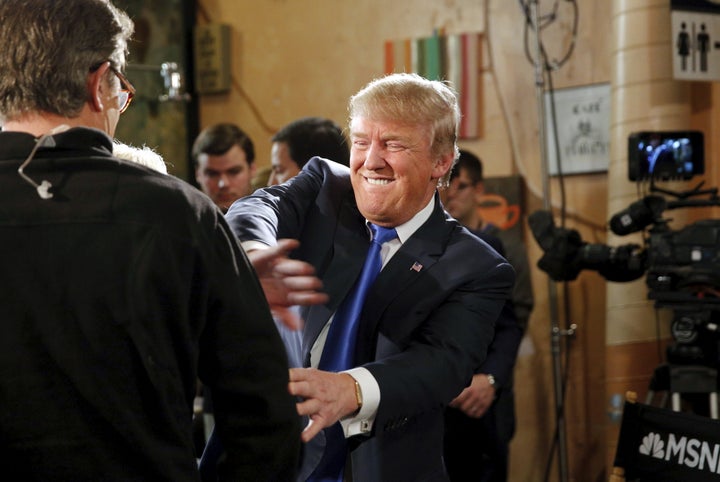 Defending "Morning Joe," Scarborough said they had compared Trump's rise to notorious Nazi dictator Adolf Hitler's. (In May, the show's hosts asked Trump if he was mimicking Hitler when he told his rallygoers to raise their hands and pledge their support for him.)
"And you treated him that way when he called in?" Kristol challenged.
Kristol isn't the first observer to accuse the show of handling Trump softly during the real estate businessman's rise through the primary. As Erik Wemple of The Washington Post put it in June, "there's just no hiding the welcome mat that Scarborough and co-host Mika Brzezinski laid out for Trump over the course of 2015," offering interviews that were "sweet and helpful for a novice politician."
Back in February, as Trump continued his surprising run to the nomination, Scarborough said their critics in the media had simply failed to foresee what the "Morning Joe" hosts did. "The fact of the matter is they're just angry because they have been wrong for nine months and we've been right," he said.
Despite the blowup on Thursday, Kristol and the hosts appeared to be back on good terms by show's end.
"I think we had fun," Brzezinski said, extended her hand to Kristol's.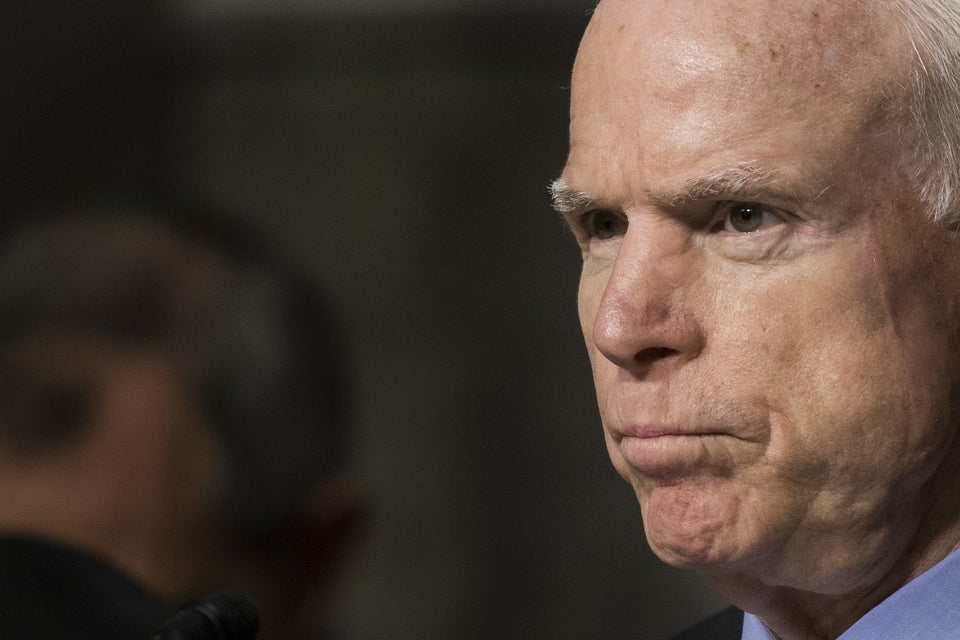 Republicans Who Have Withdrawn Their Support For Donald Trump