An African-American U.S. citizen is seeking asylum in Canada to escape police mistreatment.
Vice reported that Kyle Lydell Canty traveled to Canada in September as a tourist and decided to apply for protection as a refugee.
Canty is facing criminal charges for a number of misdemeanors, including offenses as minor as jaywalking, which he claims are all unfounded and the result of racist policing. He also says he has been denied due process in his efforts to challenge the charges.
Canty is under no illusions that Canada's criminal justice system is entirely free of racial bias, but he thinks it would be a marked improvement.
"I've had interactions with police officers here, and they're very different from police in the States," Canty told Vice. "I'm not stupid enough to think Canada doesn't have any racism, because North America has a history of racism. However Canada is a much safer place for me than the States."
Black people are "being exterminated at an alarming rate" in the U.S., he told the Canadian Broadcasting Corp., saying, "I'm in fear of my life."
Canty made his case for asylum to the Immigration and Refugee Board of Canada in a hearing Oct. 23, according to reports, where he presented evidence of his own alleged mistreatment, as well as the broader pattern of racial discrimination in the U.S. criminal justice system.
An IRB spokeswoman told Agence France-Presse that Canty presented media reports of police killings of unarmed black people and video of his own interactions with police.
But AFP noted that the IRB does not consider American asylum seekers conventional refugees deserving of protection under United Nations rules.
The IRB did not respond to HuffPost's request for comment or information on U.S. citizens seeking asylum in Canada.
However, the Canadian Broadcasting Corp. reported that 10 or fewer U.S. citizens are granted asylum in Canada each year. In 2013, there were only three. So far this year, just two out of the 71 U.S. citizens who applied were granted asylum, according to Vice.
It is not altogether surprising that Canty -- and others -- would seek refuge in the United States' more liberal neighbor to the north.
The U.S. incarcerates nearly seven times as many people, measured as a share of population, as Canada does. People of color are disproportionately represented in the American prison population and are typically punished more severely than white peers for the same crimes.
Historically, as Dave Zirin notes in The Nation, Canada has earned a reputation for being more welcoming to black Americans than their native country.
Branch Rickey, the manager of the Brooklyn Dodgers who hired Jackie Robinson, sent Robinson to play for the minor-league Montréal Royals before starting in the major leagues because he knew the Canadian city would be more welcoming than a U.S. metropolis.
John Carlos, the bronze medalist in track and field at the 1968 Olympics, also went to Montréal in 1971 to play Canadian football. Carlos' famous Black Power salute on the medal platform at the 1968 Olympics sank his career, but he said that going to Canada was like "therapy" for him and his family.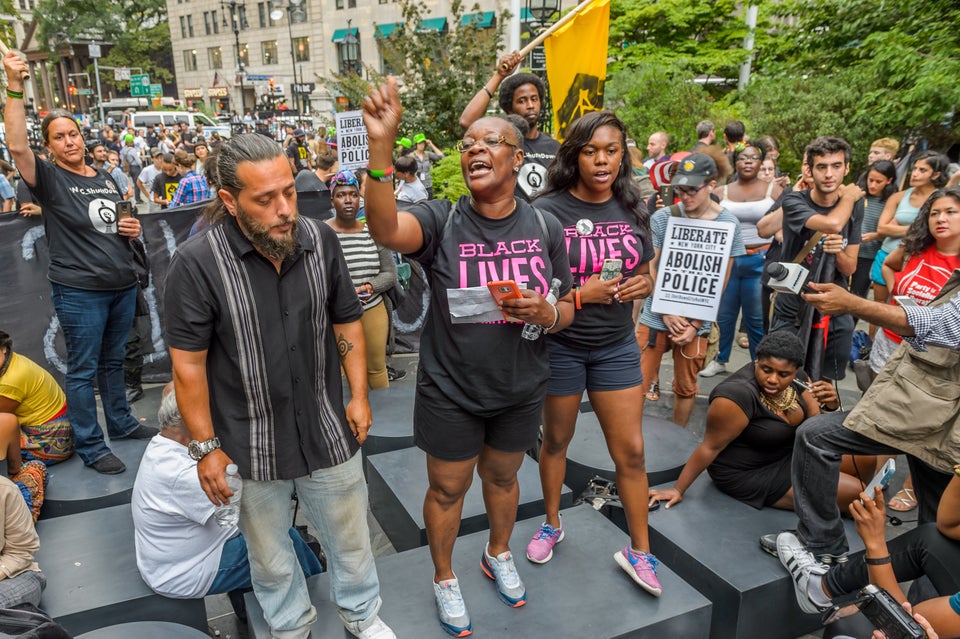 6 Times Black TV Shows Tackled Racial Profiling and Police Brutality
Popular in the Community