WASHINGTON ― A new organization launched Monday argues that the road to a Democratic majority in the U.S. House "runs through 'red' California."
Red to Blue California PAC wants to help Democrats take back the chamber in 2018 by supporting and mobilizing Democrats challenging Republican incumbents in seven congressional districts that Democratic nominee Hillary Clinton carried in last year's presidential race. Democrats need a net gain of 24 seats for a majority in the House.
The PAC's founder, Michael Eggman, is a Democrat, farmer and beekeeper in California's Central Valley who ran twice against Rep. Jeff Denham (R-Calif.) in a district Democrats had hoped to flip. The idea came to him after he narrowly lost in last year's bid against Denham, whose district voted for Clinton (and for President Barack Obama before that).
The PAC will focus on advising candidates on the mechanics of running campaigns, from online fundraising to speaking at events, guidance Eggman wished he had before his first congressional bid.
"You can have the best message in the world, but if you don't have the resources to get that message out, or if you don't have the proper platform to communicate your message, it's not going to do you any good," Eggman told HuffPost.
In designing an effective message, it's important for candidates to recognize the "nuances of that specific district," Eggman said.
The competitive districts and Republican incumbents the PAC is focusing on are:
10th District: Jeff Denham

21st District: David Valadao

25th District: Steve Knight

39th District: Ed Royce

45th District: Mimi Walters

48th District: Dana Rohrabacher

49th District: Darrell Issa
"These reps are standing with [President Donald] Trump and not the constituents of their district," Eggman said. "Their constituents don't share Trump's values, and it seems like these reps do."
Eggman said the PAC is not likely to endorse any specific candidates until after the primaries, but could intervene "on a case-by-case basis" if there is a particularly competitive primary.
Red to Blue California will also fund and train Democratic candidates vying for local office, to help them learn how to run sophisticated and efficient campaigns on the local level and to build a network of future leaders.
"We want to pay attention to the bench, which is something that hasn't been done on our side of the aisle. Of course, Republicans have been doing it for a couple decades, and I would attribute that to a lot of their success," Eggman said.
"It's great that a beekeeper ran for Congress, but it would have been better that a beekeeper that was also a county supervisor, that had already had a constituency footprint, ran for Congress. That would have given me a tremendous advantage."
Fresh off defeats in several special elections that had been seen as bellwethers for the 2018 midterms, particularly last Tuesday's race in Georgia's 6th Congressional District, Democrats nationally are at a crossroads.
"If we did double-digit gains in all seven of these seats, then we win. I am very hopeful, but I'm in it for the long haul too," he said, noting that he would not see it as a loss if Democrats did not pick up all seven seats in 2018. "You've got to be resilient."
Before You Go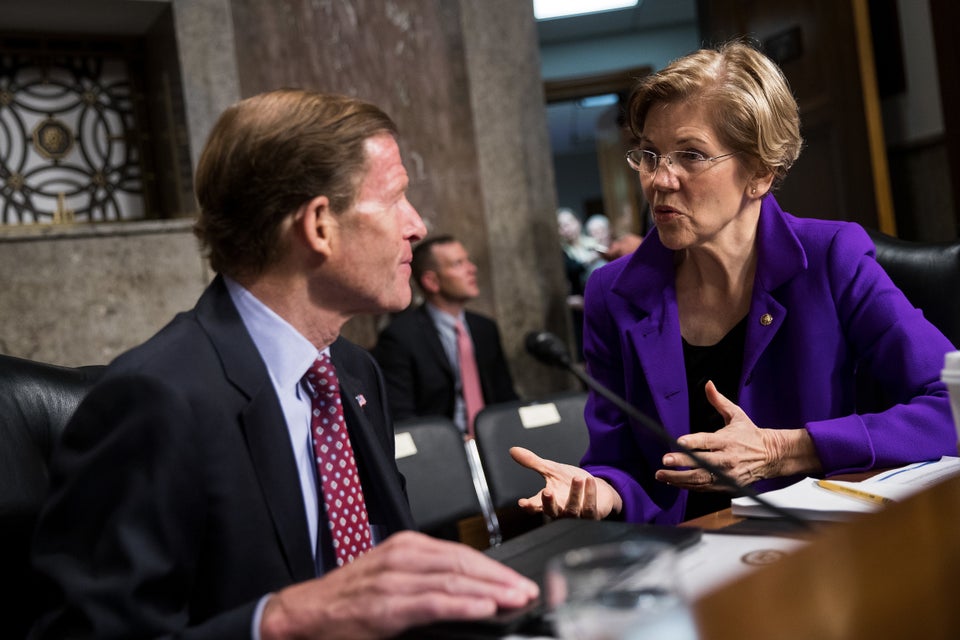 2017 Scenes From Congress & Capitol Hill
Popular in the Community