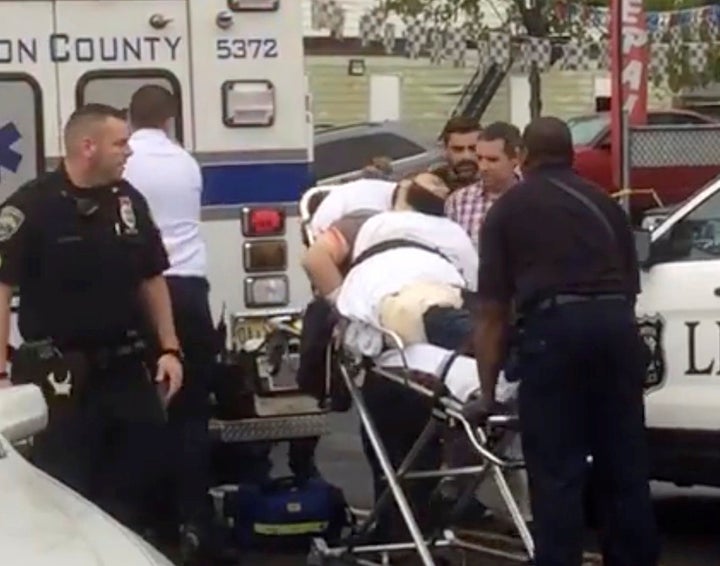 Ahmad Khan Rahami unleashed his fury on those closest to him ― his family ― long before he allegedly planted a string of bombs in New Jersey and New York.
That's according to a 2014 police report obtained by the Associated Press. In it, Rahami's sister, Zobydha Rahami, claimed that her brother threw items at her, punched her in the face, threatened to hit her with a dumbbell, and attacked her mother with a phone charger wire. When another one of her brothers tried to intervene, Rahami stabbed him.
Rahami, a 28-year-old naturalized U.S. citizen who was born in Afghanistan, was only charged for the stabbing. He spent a month in jail, and a grand jury ultimately declined to indict him. His father told reporters that Rahami was violent toward his family "for no reason." It was that incident that inspired him to report his son to the FBI.
But that was not the suspected serial bomber's first encounter with law enforcement. Two years earlier, Rahami was arrested for violating a domestic violence restraining order. It is unknown who the order was intended to protect, as those documents have not been publicly released.
If this pattern sounds familiar, it should. Over the past few years, many men accused of committing atrocious acts of public violence have had a documented history of abusing their families.
A partial list: Omar Mateen, who committed the deadliest mass shooting in modern U.S. history, was accused of beating his former wife. Tamerlan Tsarnaev, who planted bombs at the Boston Marathon, was arrested for beating his girlfriend. Mohamed Lahouaiej Bouhlel, the man who rammed his truck into a crowd in Nice, France, abused his wife and his mother-in-law.
More recently, the young man accused of opening fire inside a mall in Burlington, Washington, and killing five, had a lengthy history of allegedly abusing his family.
Arcan Cetin, 20, faced at least three domestic violence assault charges involving his stepfather. He was not convicted on any charges. In 2015, a judge told him that he was not to possess a firearm. CBS News reports a formal no-contact order was entered for both of his parents.
Former classmates said Cetin was also known for sexually harassing women. "He would grope women in high school and middle school," said one student. Another said he often talked about girls and rejection.
While most domestic abusers reserve their violence for the vulnerable people inside their own homes, a rare few go on to commit heinous crimes against others. For example, most mass shootings in the U.S. involve a perpetrator targeting a family member or intimate partner.
Domestic violence perpetrators typically blame their spouse or family members for their own failings, and feel entitled to hurt them, explained Chitra Raghavan, a professor of psychology at the John Jay College of Criminal Justice.
In contrast, she said, people who commit public acts of violence generally feel a sense of grievance against a group of people, and attribute their personal failures to society as a whole.
So what would make a person go from attacking their family to attacking members of the public?
One theory, Raghavan said, is exposure to jihadist propaganda. Latching onto a justification for violent behavior may give some abusers the permission they need to take out their anger on society, instead of their parents or spouse.
"One possibility for the motivation is to shift the feelings of self-hatred and failure away from the self to society," she said. "What starts as deeply personal then conveniently becomes ideological."
While Raghavan said it's not reasonable to screen domestic abusers for their potential to commit terroristic acts, once a person is on a terrorist watch list, it would be appropriate to investigate their domestic violence history as a potential warning sign.
______
Melissa Jeltsen covers domestic violence and other issues related to women's health, safety and security. Tips? Feedback? Send an email or follow her on Twitter.
______
Related stories:
Related
Popular in the Community