BOSTON -- New Jersey Gov. Chris Christie, who was effusive in his praise of President Barack Obama when the two leaders toured damage from Hurricane Sandy last week, turned down a request by Mitt Romney to appear with him at a rally on Sunday night in Pennsylvania, The Huffington Post has learned.
Christie's decision will only add to questions among Republicans about what the governor -- who is up for reelection a year from now -- is thinking, and why he went out of his way to heap praise on the president, and then refused to appear with Romney.
The Romney rally was held at a farm in Morrisville, Pa., not more than 20 minutes from Trenton, the New Jersey capital. The physical proximity of the event to New Jersey only added to questions in the Romney campaign about why Christie chose not to come.
"You can't tell me he couldn't have gone over there for a night rally," a Romney campaign source told HuffPost.
Romney, at the rally on Sunday night, praised Christie's handling of the storm from the podium, saying that the governor was "giving it all of his heart and his passion to help the people of his state."
"They're in a hard way, and we appreciate his hard work. Thank you, governor," Romney said.
Christie, who considered a run for the presidency himself, had been one of Romney's most effective and vocal surrogates, using his blunt and plainspoken style to great effect for the Republican nominee. He was scheduled to campaign for Romney last week until the storm hit.
But Christie's keynote speech at the Republican National Convention in August was a disappointment to many Republicans, and while no one in the GOP expected Christie to do anything other than appear with Obama last week to tour storm damage, it was the degree to which he went out of his way to sing the president's praises that surprised those in the governor's party.
An aide to Christie, who agreed to speak to HuffPost about the governor's decision in exchange for anonymity, noted that New Jersey still has 700,000 people without power, the state is on an odd-and-even day gasoline rationing system, there is still massive flooding in parts of the state, and many residents remain displaced.
"The entire shore is devastated," the Christie aide said. "And if you're here on the ground, you have an appreciation of how tough it is."
"All in all, it's a lot of things that require focus. We're moving toward sort of a new normal here in New Jersey," the aide said. "The governor's been pretty clear that his number one priority is the safety and security of New Jerseyans and all his efforts are focused on Hurricane Sandy recovery right now."
Before You Go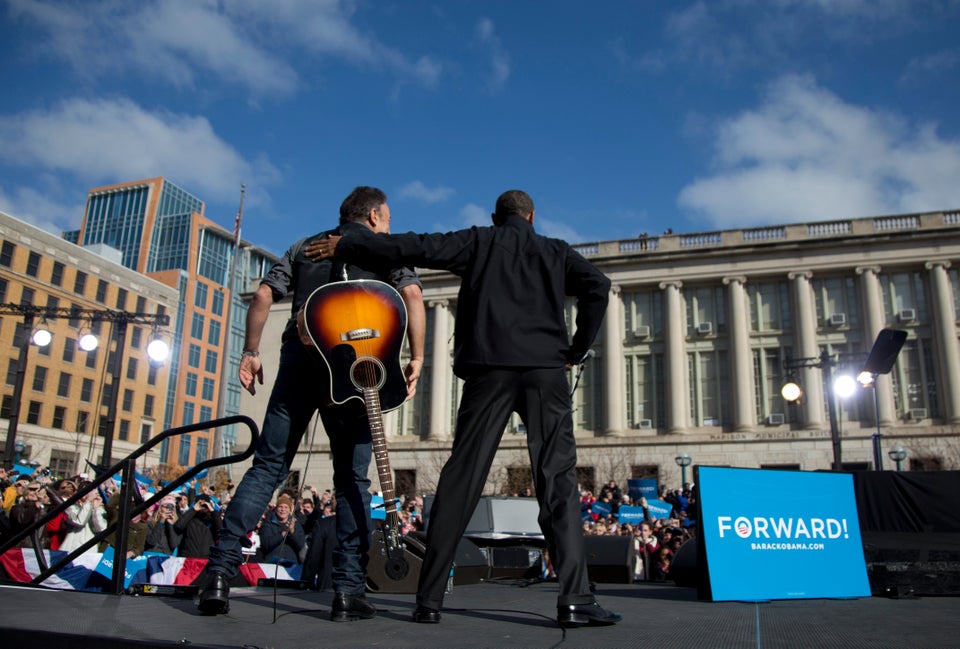 Madness In The Final Hours
Popular in the Community