U.S. politicians are reportedly reaching out for information to the former British spy who authored the unverified dossier allegedly concerning President Donald Trump's activities in Russia.
Christopher Steele collected the information working as a private consultant first for anti-Trump Republicans, then for the Democrats in 2016. He became convinced by last summer that Russian President Vladimir Putin was actively attempting to manipulate the American presidential campaign to help Trump, according to The Washington Post.
He turned his dossier on Trump over to the FBI before the election. Its contents were revealed to Trump after he won the presidency. There was some concern among intelligence officials that the information Steele turned up, while unverified, had the potential to be used as blackmail against Trump by the Russians.
When news broke about the dossier, Steele dropped from public view because of concerns for the safety of himself and his family. He has yet to return to his London home.
Now Democrats and Republicans have reached out to him in the hope that he might testify in a Senate probe into ties between Russian officials and Trump campaign aides, sources told The Independent Thursday. The British news outlet says it is unlikely that Steele would travel to the U.S. because of security concerns, but it's possible he would meet to talk with American leaders in the United Kingdom. The Washington Post also reported that House Democrats have reached out to Steele about testifying or otherwise cooperating in an investigation, but he has yet to respond.
Steele is a well regarded intelligence source who worked several years with the U.K. spy agency MI6. He also worked with the FBI in the American investigation into corruption in the global soccer association FIFA.
The Post reported last month that the FBI offered to pay Steele to work with American agents to probe Russian links to hacking during the U.S. presidential election, but the deal fell apart. Steele stopped working with the FBI before the presidential election because the agency's lack of urgency frustrated him, according to a Telegraph report Friday.
Trump has slammed the dossier, denying all allegations, calling it "crap," and saying that it was put together by a "failed spy."
The dossier was circulating among media outlets and politicians when it was finally released to Trump. Only Buzzfeed has published the actual document because information in it has not been verified.
It contains salacious claims about Trump, along with information such as alleged discussions between Trump and Russian officials about real estate development linked to the upcoming World Cup in Russia and allegations that Trump associates colluded with Russia to hack Democratic Party emails during the campaign.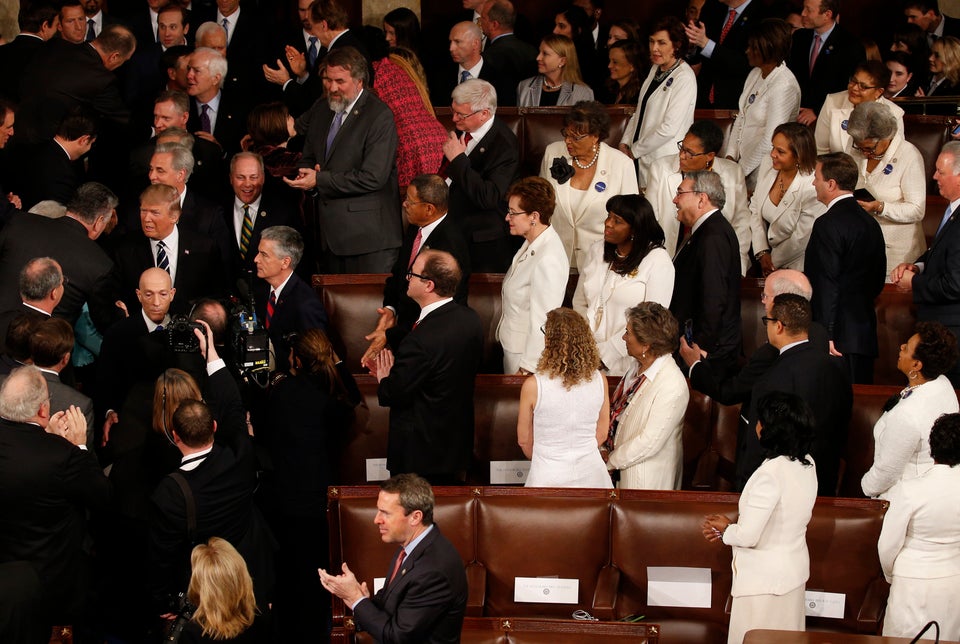 Trump's First Speech To Congress
Popular in the Community