The model and her husband, Grammy Award-winning singer/songwriter John Legend, spoke at an event for House Democrats Wednesday night that was moderated by political commentator Melissa Harris-Perry, Politico reported. Harris-Perry noted that House Speaker Nancy Pelosi (D-Calif.) had urged women to say "no" more often and asked Teigen if there was anything she'd like to hear women say more frequently.
Legend responded by singing a little bit of his new tune, "Preach."
Video from the event, above, also showed Legend praising his wife for being an early member of the anti-Trump bandwagon.
"She knew well before a lot of America did that he was a joke and a con man and a clown," Legend said. "And I think she was prescient in making fun of him early, long before he ever thought about running for president."
Before You Go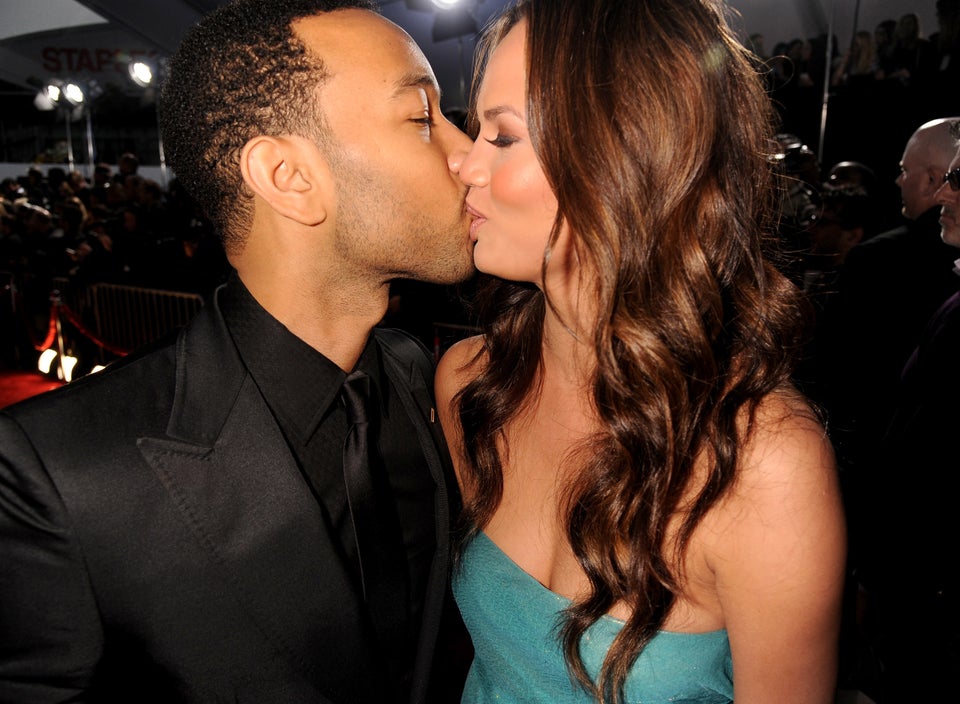 Chrissy Teigen & John Legend
Popular in the Community