The insurance industry's annual confab last week was supposed to be a dry, stoic affair.
Instead, anti-coal protesters stormed the 44th Geneva Association conference at a ritzy hotel in San Francisco, plastered the bathrooms with slogan stickers and slipped fliers under the doors to executives' rooms. A plane toting a banner reading "unfriend coal" circled the high-rise where the executives held their closing dinner and cocktail party.
The activists' demands were twofold: Insurance companies should divest from coal projects and stop underwriting the fossil fuel.
Insurers have raised the alarm on the risk posed by climate change in recent years, forming international coalitions aimed at preparing for the increased floods, storms and heatwaves that come with a warming planet. But of the 16 companies on the board of the Geneva Association ― the insurance industry's think tank ― just one told HuffPost it cut off both funding and insurance for coal companies.
AXA Group, France's largest insurer, in 2015 announced plans to divest from companies most exposed to coal activities. This April, the firm said it would no longer offer property or casualty insurance to mining companies or utilities deriving 50 percent of their sales from coal.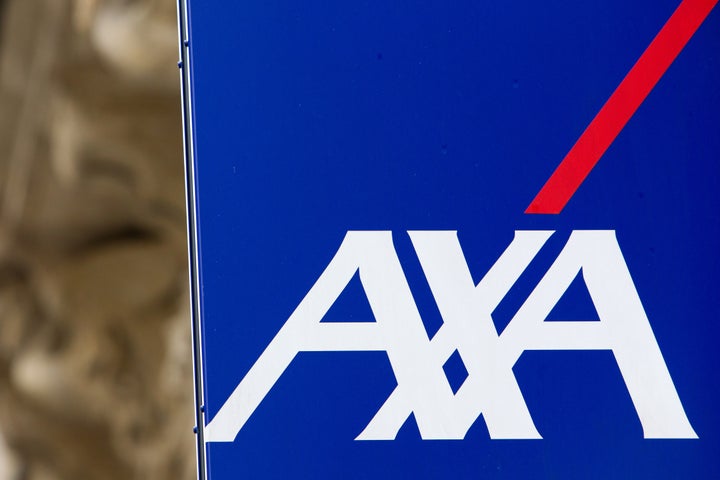 "Coal is often a low-cost form of energy, and is widely available to a large proportion of the world's population," the company said at its annual shareholder meeting on April 26. "However, coal is also the most carbon-intensive energy source. AXA, like many investors, believes coal both poses the biggest threat to the climate and its business is the most likely to be constrained."
On the opposite end of the spectrum is XL Group, whose chief executive, Mike McGavick, is the Geneva Association's current chairman. His Ireland-based firm has refused to divest from coal companies and continues to cover them with casualty and property insurance, calling such moves "nonsense."
"It's too large a part of the economy," he said two years ago at an insurance industry forum. "It's too many of the investible opportunities out there and the reality is that we would be failing our shareholders if we weren't investing in a prudent way."
Other firms have followed McGavick's lead, including Japan's Tokio Marine, the United Kingdom's Lloyd's, Brazil's SulAmérica Seguros, Canada's Intact, Switzerland's Zurich Insurance Group and the People's Insurance Company of China, known as PICC. (Berkshire Hathaway, the U.S. insurance behemoth led by billionaire Warren Buffett, underwrites and invests in coal, though the firm is not on the Geneva Association's board.)
Italy's biggest insurance company, Assicurazioni Generali Group, has yet to divest or curtail coverage for coal, but a spokesman told HuffPost it was completing an internal audit to determine the scope of its exposure to the fuel.
"Generali is currently performing an in-depth analysis of its exposure to coal infrastructure both from an investment and underwriting perspective," Matthew Newton said by email. He did not respond to questions about when the audit would be complete, but suggested it could be a first step toward the company divesting and ending insurance policies for coal.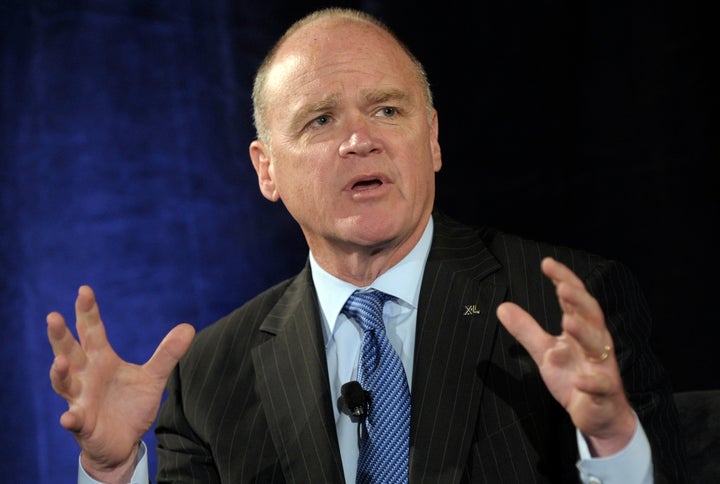 Coal divestment campaigns have gained steam in recent years as hundreds of cities and universities pull their pension funds and endowments out of the industry. The fuel faces fierce competition from natural gas and renewable energy, and its use is on pace to peak in the next decade. But scientists warn that a business-as-usual approach to the industry that's disproportionately responsible for planet-heating emissions rapidly causing Earth's climate to change jeopardizes any hope of averting the worst effects of global warming.
Peter Bosshard, who coordinated last week's protest for the activist group Unfriend Coal, said convincing insurers to abandon coal would hasten the industry's demise.
"It's the one critical fact that's been left off the hook," Bosshard, who works for the global warming advocacy group the Sunrise Project, told HuffPost on Monday. "Insurance is a precondition for any major project to go ahead. It's one thing to divest, but more important is to stop insuring coal."
Some companies don't offer any insurance for coal projects. These include New Jersey-based giant Prudential, Canada's Manulife Financial, the United Kingdom's Aviva and the Netherlands' Aegon.
"We decided last year to strike coal mining off our investment list," Dick Schiethart, an Aegon spokesman, told HuffPost by email. "We have added companies that derive more than 30% of their revenues from thermal coal mining to our exclusion list."
Germany's Allianz, France's SCOR and Switzerland's Swiss Re similarly have committed to divest, but have stopped short of cutting off insurance coverage for coal-heavy clients. In 2015, Munich-based Allianz imposed stricter environmental standards on insurance for industrial firms.
"Allianz sees itself as a partner supporting our customers on a journey to a low-carbon economy, for example by providing them with our technical expertise," Anja Rechenberg, an Allianz spokeswoman, told HuffPost by email. "That's why we will continue to insure utilities and mining companies when they show an adequate sustainability performance or suitable risk mitigation strategies."
None of the other firms responded to HuffPost's request for comment on Friday.
"Given the clean energy transition underway, all insurers should assess their risk exposure to carbon-intensive fossil fuel industries ― including oil, gas and coal ― and disclose this information, along with their plans to reduce their fossil-fuel risk exposures, to industry regulators and other stakeholders," Cynthia McHale, insurance director at the sustainability shareholder advocate Ceres, told HuffPost. "Coal rapidly is being replaced and eclipsed by clean, renewable energy. The market growth opportunities are with renewables, not coal."
This article has been updated with comments from McGavick, Aegon, Allianz and XL Group.
Support HuffPost
The Stakes Have Never Been Higher
Before You Go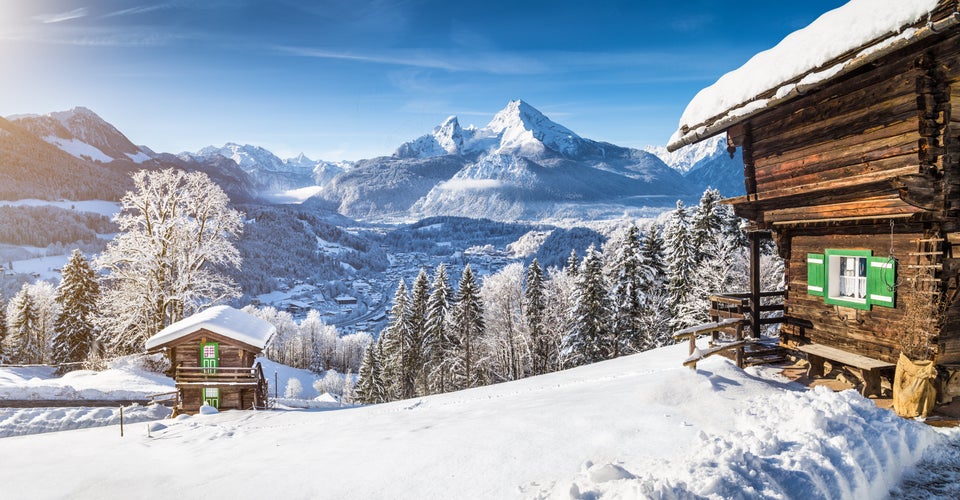 4 Surprising Places At Risk From Climate Change
Popular in the Community