David Brat, a tea party activist and professor, scored one of the biggest upsets in political history Tuesday when he defeated House Majority Leader Eric Cantor in the Republican primary to represent Virginia's 7th District.
Brat's campaign website crashed in the immediate aftermath of the news. Below, more about his background.
His students seem to like him.
Brat is an economics and ethics professor at Randolph-Macon College. He has an average rating of 3.4 from RateMyProfessor.com, though one anonymous student said: "For his papers, no one ever understood what he wanted for us to do. He was almost never there when we needed help." He got a bachelor's degree in business from Hope College, a Masters in Divinity from Princeton Theological Seminary and a Ph.D. in Economics from American University.
On a related note, Brat's campaign manager graduated from Haverford College in 2013.
He's a real stickler for attendance.
According to the course outline for a class he taught in 2004, he required his students to submit "typed notes summarizing the day's reading to enter class," while "Four misses in this class results in automatic dismissal from the class."
He's an Ayn Rand proselytizer.
Brat has taught classes for a program sponsored by BB&T bank that aims to spread Ayn Rand's principles to college students. Brat got a $500,000 grant from the bank to bring the program to Randolph-Macon College and co-authored a paper titled "An Analysis of the Moral Foundations in Ayn Rand."
As for himself, Brat said he will never increase taxes and vowed to repeal the Affordable Care Act. "We need to also scrap employer-based health insurance, and give those incentives to individuals to carry their own portable health insurance," he said of health care, adding that "If we did that, the issue of pre-existing conditions largely goes away."
Brat also pledged not to vote on a debt ceiling increase as part of a five-year promise.
He had the backing of much of the anti-establishment establishment.
Laura Ingraham, Mark Levin, Ann Coulter and Glenn Beck all came out in support of him leading up to the primary.
His campaign was incredibly financially efficient.
Brat won the primary even though Cantor radically outpaced him in fundraising and spending. Brat raised $206,663 and spent $122,793 while Cantor raised $5,447,290 and spent $5,026,626.
He appears to have successfully tarred Cantor as a "pro-amnesty" candidate.
"A vote for Eric Cantor is a vote for open borders," Brat said at a campaign event with conservative radio host Laura Ingraham, according to Breitbart News. "A vote for Eric Cantor is a vote for amnesty. If your neighbor votes for Eric Cantor, they're voting for amnesty, and they know it," Brat added.
Brat told Breitbart News "One you announced that kids are welcome, they're going to head in," and has called Cantor "the No. 1 cheerleader in Congress for amnesty."
He thinks religion has been short-shrifted.
Brat wrote in a 2000 paper that "Religion has for too long been placed on the backburner of history when it may be one of the driving forces in history."
He will be running against one of his colleagues in November.
Brat will face Jack Trammell, also a professor at Randolph-Macon, on November 4.
He ran a campaign against Washington.
"I am running to fix the economy, restore the constitutional system of checks and balances and to end this game of crony capitalism by the ruling class in Washington," Brat said when he announced his candidacy. On Tuesday, reacting to his defeat, Brat said he had nothing personal against Cantor but was frustrated with the GOP establishment. "I always said I'm not running against Eric Cantor as a person," he said on Fox News' "Hannity." "I ran against him on the principles espoused on my website."
This post has been updated to clarify the amount of money Brat and Cantor raised and spent during the campaign.
Before You Go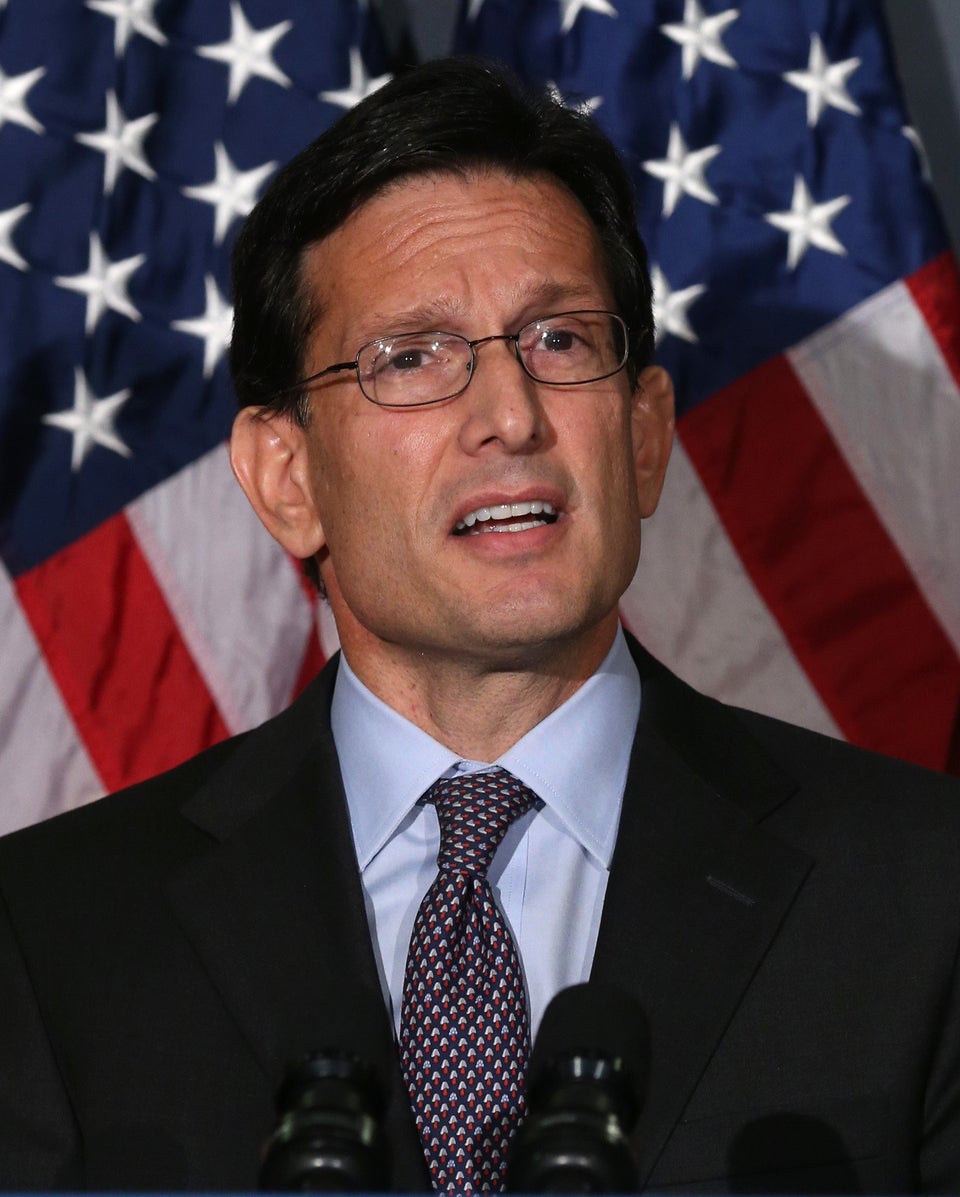 Eric Cantor
Popular in the Community