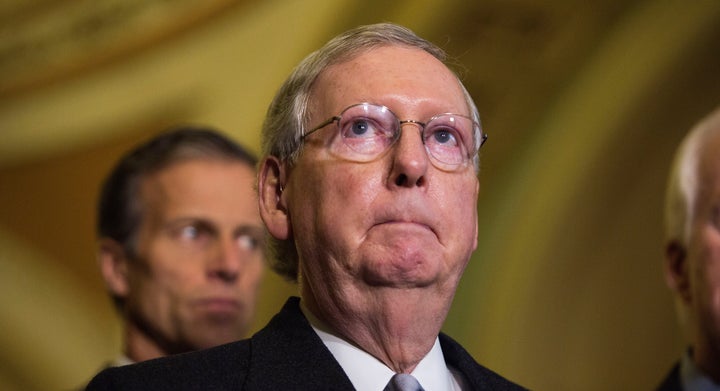 WASHINGTON -- Senate Republicans overwhelmingly voted Thursday to defund Planned Parenthood, a purely symbolic effort that could come back to bite some of the party's moderates.
The chamber spent all of Thursday debating a GOP bill to repeal the Affordable Care Act that included a provision to eliminate funding for the reproductive health care provider. Senators rejected two separate amendments to strip out that language.
The first amendment, offered by Sen. Patty Murray (D-Wash.), would have restored Planned Parenthood funding and created a $1 billion women's health care clinic safety fund, fully paid for by a new tax on millionaires. The chamber voted to table it, 54-46.
The second amendment, offered by Sen. Susan Collins (R-Maine), would have simply restored Planned Parenthood funding. The measure failed, 48-52.
Democrats knew they would lose on Murray's amendment, but wanted to force a handful of moderate Republicans to take a politically uncomfortable vote. It worked.
Pro-choice GOP Sens. Collins and Lisa Murkowski (Alaska) voted against the Democratic amendment, while Mark Kirk (Ill.), who is also pro-choice, voted for it. Kelly Ayotte (N.H.) and Rob Portman (Ohio), both considered moderates in their party, opposed the measure.
"While Republicans may want to avoid taking this tough vote, Democrats are going to keep making it very clear exactly where we stand: with women across the country," Murray said ahead of the vote.
The vote was particularly challenging for Kirk and Ayotte. Kirk is in a tight race against Rep. Tammy Duckworth (D-Ill.) for his Senate seat next year, and a July poll showed Duckworth leading by 6 points. Ayotte is also up for re-election, and her race is considered a key battleground in the fight over abortion rights.
Portman, another senator who is facing a re-election race in 2016, has taken hits back home over his support for defunding Planned Parenthood.
Liz Johnson, a spokeswoman for Ayotte, said the New Hampshire Republican opposed Murray's amendment because she "supports the current language in the bill that redirects funding from Planned Parenthood to community health centers." Asked if Ayotte has concerns about that approach, given that local health centers have indicated they don't have the capacity to take on Planned Parenthood's patients, Johnson seemed to say no.
"There are five Planned Parenthood clinics in New Hampshire," she said. "By contrast, there are about 30 community health center sites in New Hampshire that provide primary care and women's health services like cancer screenings, mammograms, and contraceptives."
Similarly, Portman spokeswoman Caitlin Conant said Portman is "pleased" to support a bill that defunds Planned Parenthood and redirects its millions of patients to community health centers. Conant did not respond when asked about concerns with that approach being untenable.
Collins spokeswoman Annie Clark said the senator voted against the measure because its new spending was financed by "a tax increase that would make it harder for small businesses to compete and survive." She added that Collins has "consistently opposed defunding Planned Parenthood" because it provides important health care services to millions of women.
Aides to Murkowski and Kirk did not respond to requests for comment on why they voted the way they did.
Some of the senators switched their votes when Collins' amendment came up. Collins, obviously, voted for it, as did Murkowski and Kirk. Ayotte and Portman opposed it.
The bill itself won't become law; the president has already threatened to veto it. But Republicans are voting on it anyway to make statements about policy issues ranging from abortion to gun control to health care.
This story has been updated to include comment from Caitlin Conant.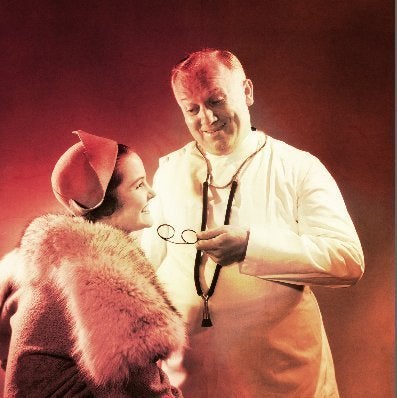 Myths About Abortion That Need To Be Busted
Popular in the Community