WASHINGTON ― Democrats are pressuring President Barack Obama to do whatever he can before leaving office to protect the more than 740,000 undocumented young people to whom he granted temporary work permits from the threat of deportation under the new administration.
On Thursday, Reps. Zoe Lofgren (D-Calif.), Lucille Roybal-Allard (D-Calif.) and Luis Gutiérrez (D-Ill.) asked Obama to issue pardons to Deferred Action for Childhood Arrivals recipients, many of whom fear they could soon be under threat of deportation from President-elect Donald Trump.
The request is a long shot. Obama created the program for so-called Dreamers using executive authority, and there's nothing to stop Trump from taking it away using the same powers. DACA recipients who obtained a work permit under the program fear they would be under increased threat from the incoming administration, especially since it would have access to their personal information ― though Trump has said he would focus on deporting convicted criminals.
There's also debate over whether further action would be a good idea or even legally possible ― or if Dreamers and their supporters would be better served by putting pressure on the incoming president rather than one whose days in power are ending.
But Democrats feel a responsibility to explore any options available ― after all, they, along with Obama, were the ones who urged the creation of DACA in the first place and told young undocumented immigrants it would be safe to sign up.
"Dreamers face uncertainty, fear and stress, leading to psychological issues including depression, anxiety and an increased risk of suicide," Lofgren, Roybal-Allard and Gutiérrez wrote in a letter to the president arguing pardons would be possible.
"Indeed, we have received reports of Dreamers who have taken their own lives as they are now facing the threat posed by the incoming president," the letter continues. "Using your pardon authority, which is not subject to reversal, to protect these young people who relied on the program you implemented is quite literally a matter of life and death."
There is precedent for using pardons for non-criminal offenses, Lofgren said at a press conference Thursday, and added that it would be possible to do on a large scale. The pardon would not prevent Trump from stripping DACA recipients of their work authorization or function as a green card, but it would protect them from the risk of deportation, she said.
"If he's got a better idea, he can come back to us," Lofgren said.
Gutiérrez noted at the same press conference that Obama once claimed DACA was outside his authority, and then found a way to do it.
Lofgren, Roybal-Allard and Gutiérrez asked Obama to act soon, in the "Thanksgiving season," so DACA recipients can relax like other Americans do. And the timing of their request coincides with an upcoming presidential tradition, Lofgren noted after the press conference.
"He's going to pardon a turkey," she said. "Why don't we throw in 750,000 well-meaning kids rather than that kind of foolishness?"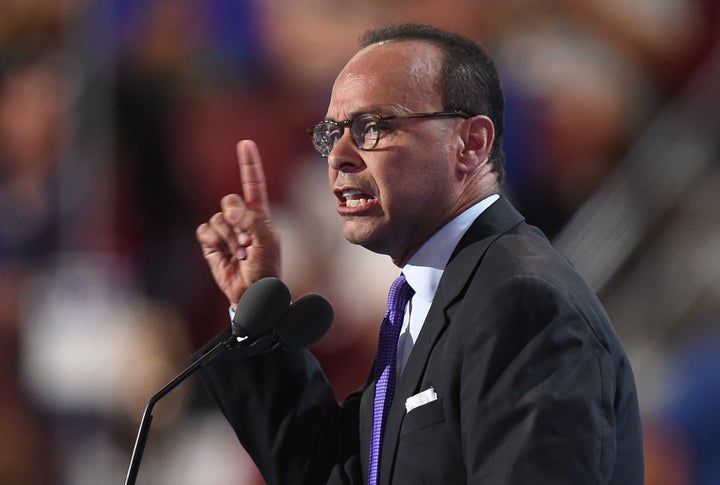 Trump has promised to focus deportations on criminals, which would imply that DACA recipients would not be a target. But he also promised to deport 2 to 3 million criminals ― a number that's far above reputable estimates of the number of undocumented immigrants convicted of crimes. Even if Trump's administration didn't prioritize Dreamers, plans to strip them of protections and create a larger deportation dragnet could put them at a very real risk.
The president thus far has opted to urge Trump not to deport Dreamers instead of taking further steps of his own. A White House official said Thursday that Obama "takes the executive clemency power seriously" and does not generally "comment on the likelihood of whether a specific pardon may be granted, should one be requested."
"We note that the clemency power could not give legal status to any undocumented individual," the official said. "As we have repeatedly said for years, only Congress can create legal status for undocumented individuals."
Legal experts say there may well be nothing Obama can do to extend protections for Dreamers past his presidency.
There are legal questions over whether pardons could be used for being in the country unlawfully, which is a civil offense, said Marshall Fitz, the managing director for immigration at the Emerson Collective and a longtime advocate for protections for undocumented immigrants. He said he and other advocates will continue to look for any options possible to give relief for the undocumented, but that public pressure may be the best option.
"We're in a bind, and I think that people are starting to focus on the fact that this is going to be a campaign that's waged in front of the cameras and the American public and we're not going to let these 750,000 Dreamers be taken from us," Fitz said.
Another legal expert agreed.
"Unfortunately, it's really hard to think of ways that are going to provide protection for people other than doing the work of trying to convince enough people that if you're really focused on going after criminals, these people aren't criminals, so why don't you leave them alone," said the lawyer, who spoke on the condition of anonymity to discuss his thinking.
"It is my strong belief that the majority of the American people would not want to see suddenly those kids have to start hiding again."
In terms of public pressure, Rep. Judy Chu (D-Calif.) suggested Obama issue an executive order that forbids future presidents from using information collected for DACA to carry out deportations.
It wouldn't stop Trump from doing so if he wished, but he might face more political pressure if he had to be more transparent about plans to deport Dreamers, she argued.
"I still believe that an executive order preventing the use of these names in any deportation process would be an important step in that it would require Trump to announce his intentions to use these names," Chu said in a statement. "It's an affirmative step on his part that would at least put him on record."
Dreamers also could be protected by their years spent shaping their collective image into a sympathetic one. Even Republicans who decry DACA, or any legal status for undocumented immigrants, seldom call for young people who came to the U.S. as children to be deported.
As of the end of June, about 742,000 Dreamers received DACA status out of about 845,000 who applied, according to the most recent figures released by the government. (Experts attribute the relatively low denial numbers to the fact that lawyers and advocates discouraged people who were likely ineligible from applying in the first place.)
Obama said on Monday that he would "urge the president-elect and the incoming administration to think long and hard before they are endangering that status of what, for all practical purposes, are American kids."
"By definition, if they're part of this program, they are solid, wonderful young people of good character," he said at a press conference. "And it is my strong belief that the majority of the American people would not want to see suddenly those kids have to start hiding again."
This article has been updated to include comment from the White House and additional comment from Reps. Lofgren and Gutiérrez.
Before You Go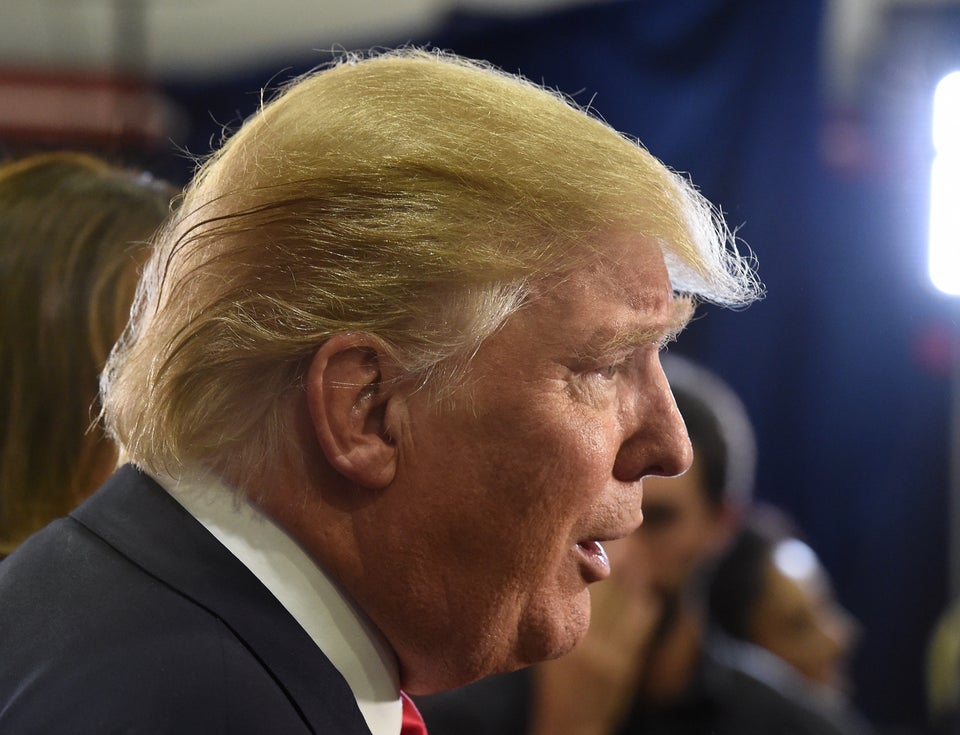 How Donald Trump Talks About Undocumented Immigrants
Popular in the Community