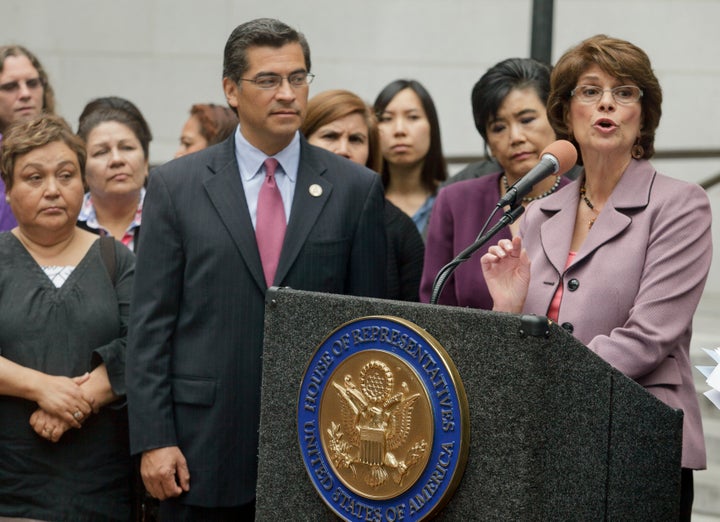 WASHINGTON -- The Department of Homeland Security announced this week it will conduct an internal review of its Secure Communities program this August to investigate potential problems with the immigration enforcement program and look into whether officials misled Congress, the public and local communities about whether the program was voluntary.
The review comes on the heels of an announcement by Massachusetts Gov. Deval Patrick (D) that his state would not be sign onto the controversial program, which allows DHS to access information, including fingerprints, taken in by local law enforcement. In May, both Illinois and New York officially terminated memorandums of understanding with the program.
DHS said in May that it would conduct an investigation but not until this coming fall. But after Rep. Zoe Lofgren (D-Calif.) made an official request for the investigation to begin immediately, the inspector general pushed up the start date of the review, Edwards wrote in a Thursday letter to the congresswoman, which was obtained by HuffPost.
Lofgren became concerned about the program after a coalition of advocacy groups released thousands of emails that confirmed DHS gave contradictory information to local governments about Secure Communities.
DHS is now under fire for the way it initially portrayed the program, which has helped the agency deport a record number of people last year. The agency repeatedly called the program voluntary, based on memorandums of understanding with states and even listed steps for local governments to be removed from the program
Still, critics of Secure Communities are pushing for an opt-out in California, where Reps. Xavier Becerra, Judy Chu and Lucille Roybal-Allard, all Democrats, held a press conference on Friday calling for Gov. Jerry Brown, also a Democrat, to terminate the state's relationship with the program.
They argued that the program damages the relationship between police and communities by requiring all of those arrested to be screened for immigration status. As a result of the program, some undocumented immigrants are deported who are never charged with a crime, including some who went to police for help with domestic violence or, according to critics, who were racially profiled.
"Until Secure Communities can live up to its own mission of deporting convicted criminals -- and not innocent bystanders and victims -- it is a threat and detriment to the security of our communities," Becerra said at the press conference in Los Angeles.
Popular in the Community