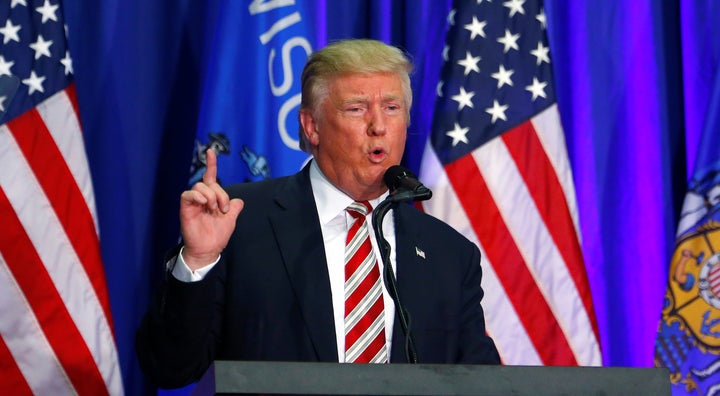 Republican presidential nominee Donald Trump tried to improve his abysmal image with black voters during a Wisconsin trip on Tuesday. But he fell flat even before he got started, with some tone-deaf comments to the La Crosse Tribune.
Buried deep in that interview was a very Trumpian idea of what periods in American history were great and what made them so awesome:
Trump, whose campaign slogan is "Make America Great Again!" said he views the 1980s as the time when things were good for the nation, though he also hearkened back to the late 1700s and early 1800s.

"The industrial revolution was certainly ― in terms of economically ― that was when we started to grow," Trump said. "I liked the Ronald Reagan years. I thought the country had a wonderful, strong image."
There's a lot to unpack in those racially insensitive comments.
The Industrial Revolution may have been a great time for white Protestant cisgender men. For everybody else, the memories are not so good. Lest Trump has forgotten, black people were enslaved in the U.S. until the 1860s. Afterward, strict Jim Crow laws barred them from freely sharing public spaces with white people, essentially legalized lynchings and effectively disenfranchised black voters. It wasn't until the passage of the 1965 Voting Rights Act that many black Americans were truly able to cast ballots.
As for the 1980s under President Reagan, that's when the crack cocaine epidemic swept through many black communities, and the war on drugs drove incarceration rates for black people through the roof.
Though Trump made clear that he was focusing on the economic benefits of the Industrial Revolution, he failed to note how much that revolution was built on the backs of enslaved Africans in cotton fields.
"There has not been a full-throated, full-hearted effort to make the case to people of color of what Donald Trump will do for them and do for their community," Weathersby told The Huffington Post.
On Tuesday night, Trump tried to argue ― to a mostly white crowd in West Bend, Wisconsin ― that he is the candidate who will best represent the interests of black Americans.
The GOP nominee vowed to restore "law and order" via "more law enforcement, more community engagement, more effective policing is what our country needs."
"Those peddling the narrative of cops as a racist force in our society ― a narrative supported with a nod by my opponent ― share directly in the responsibility for the unrest in Milwaukee, and many other places within our country," Trump said. "They have fostered the dangerous anti-police atmosphere in America."
"Every time we rush to judgment with false facts and narratives ― whether in Ferguson or in Baltimore ― and foment further unrest," he continued, "we do a direct disservice to poor African-American residents who are hurt by the high crime in their communities."
The protests were driven by more than Smith's death and police abuse. Black residents also expressed anger over destructively high incarceration rates, poorly funded schools and much else.
But Trump's speech focused mainly on bettering life for police officers and essentially accused black people of causing problems by raising their voices.
It didn't sound like Trump had heard what African-Americans were saying at all.
"It really sounds like Donald Trump just sees people of color [and] communities of color as potential votes," Weathersby said.
Before You Go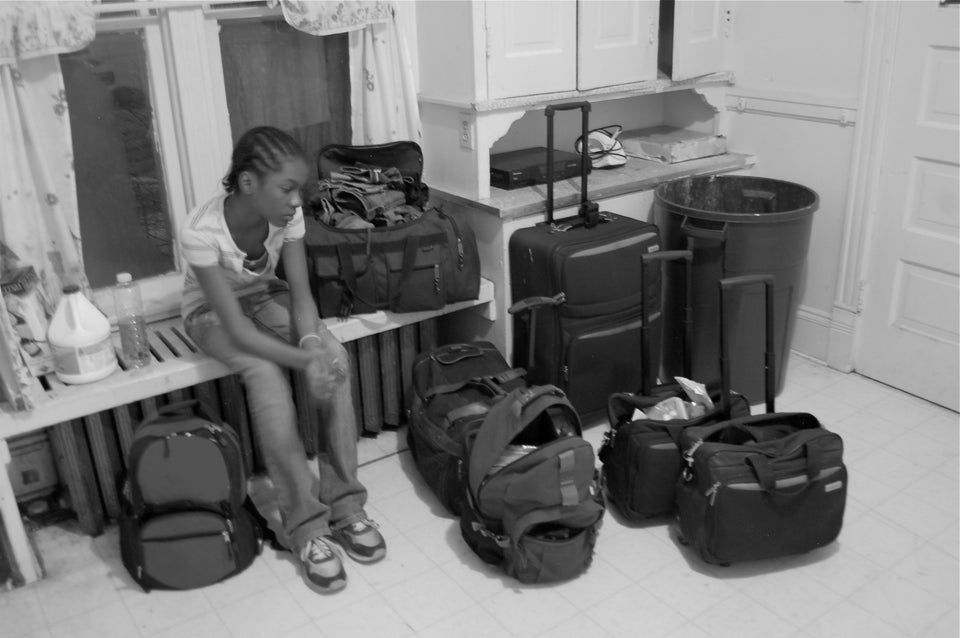 Eviction In Milwaukee
Popular in the Community