President Donald Trump met with Christian leaders in the Oval Office on Monday for a prayer gathering.
A photo of the meeting, which was shared widely on social media after several of the attendees posted it online, showed the faith leaders laying their hands on the president in prayer. Vice President Mike Pence is also shown in the photo with his head bowed and his eyes closed.
"Such an honor to pray within the Oval Office for @POTUS & @VP," wrote Johnnie Moore, a former senior vice president at the evangelical Liberty University, in a Twitter post.
Rodney Howard-Browne, a Florida televangelist and megachurch pastor, also shared the photo on his social media accounts on Tuesday, calling the experience "surreal."
"What a humbling moment standing in the Oval Office - laying hands and praying for our President - Supernatural Wisdom, Guidance and Protection - who could ever even imagine - wow - we are going to see another great spiritual awakening," Howard-Browne wrote on Facebook.
The form of Monday's prayer ― the laying on of hands ― is common in several Christian traditions, including Catholicism, Pentecostalism and the The Church of Jesus Christ of Latter-day Saints. It's used for ordination, confirmation, baptism and a number of other rites of passage, as well as during prayer, and is meant to invoke God's blessing for the person on the receiving end.
The practice isn't new for Trump, who has participated in a number of intimate gatherings with faith leaders during his campaign and into his presidency.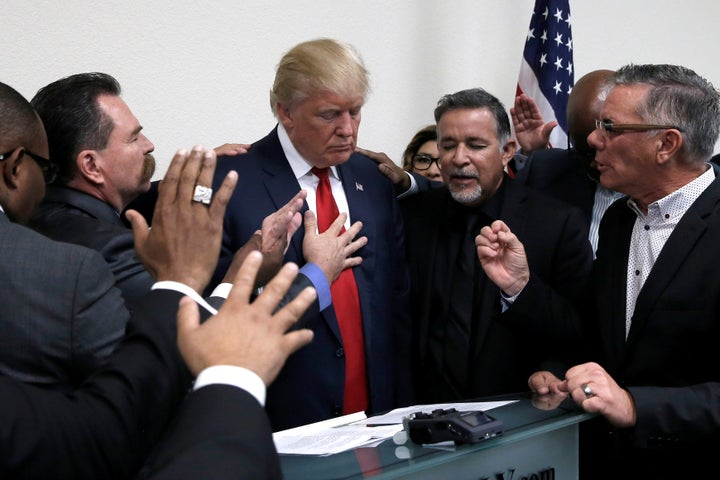 "We similarly prayed for President Obama but it's different with President Trump," Moore said in an interview with CNN. "When we are praying for President Trump, we are praying within the context of a real relationship, of true friendship."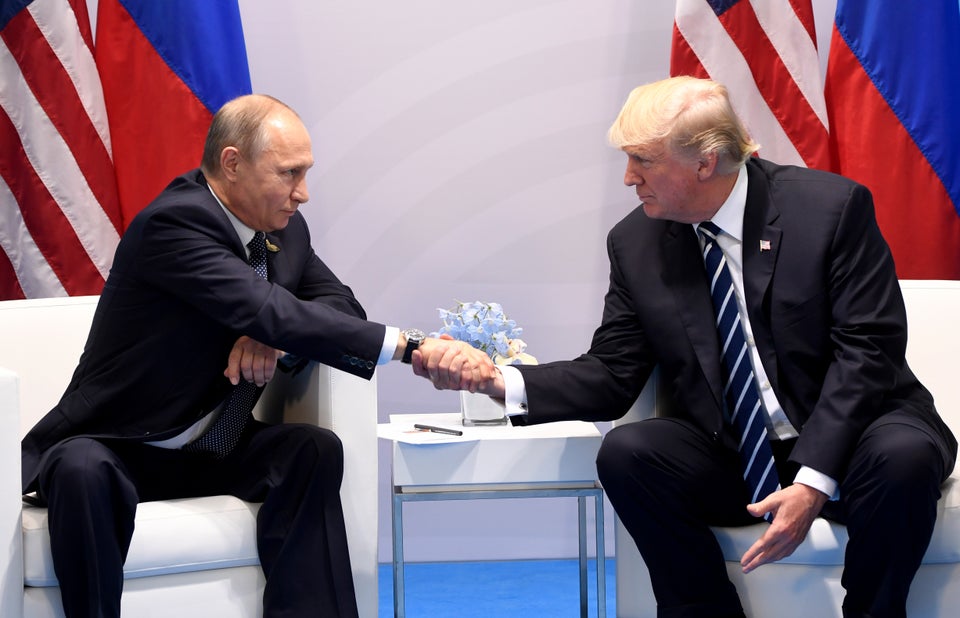 Trump Meets Putin During G-20 Summit