On Wednesday, he used his favorite medium, Twitter, to address his low-wattage docket of performers by pumping up the cred of one singer who is scheduled to sing, former "America's Got Talent" contestant Jackie Evancho.
Only Trump's claims that Evancho's "album sales have skyrocketed after announcing her inauguration performance" are being called into question. Especially in cause and effect.
The Christmas album, released Oct. 28, sold 6,000 copies in the chart week ending Dec. 15. Sales then increased to 11,000 the next charting period ending Dec. 22. Then they dipped to 8,000 the week after.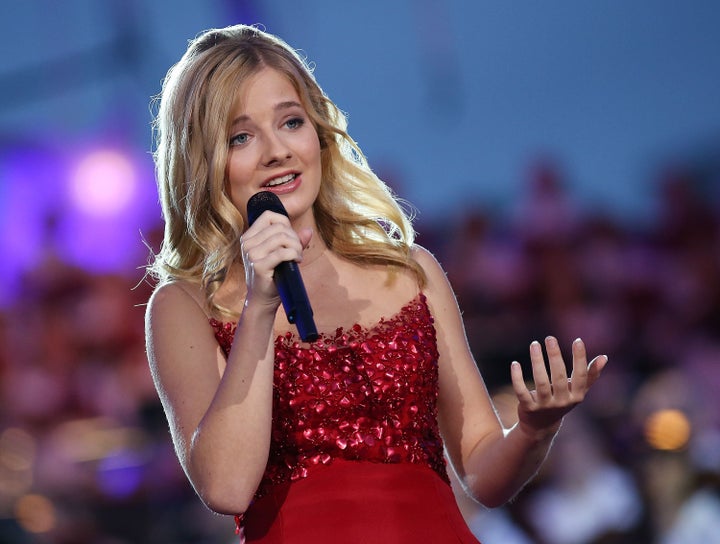 As for "the Movement" being responsible for boosting her sales, Billboard also noted that Evancho appeared on an "America's Got Talent" holiday special that aired on NBC Dec. 19 and Dec. 29.
In addition, her five previous studio albums never returned to the Billboard 200 after the inauguration announcement.
Keep tweeting, Mr. President-Elect. Now that's entertainment.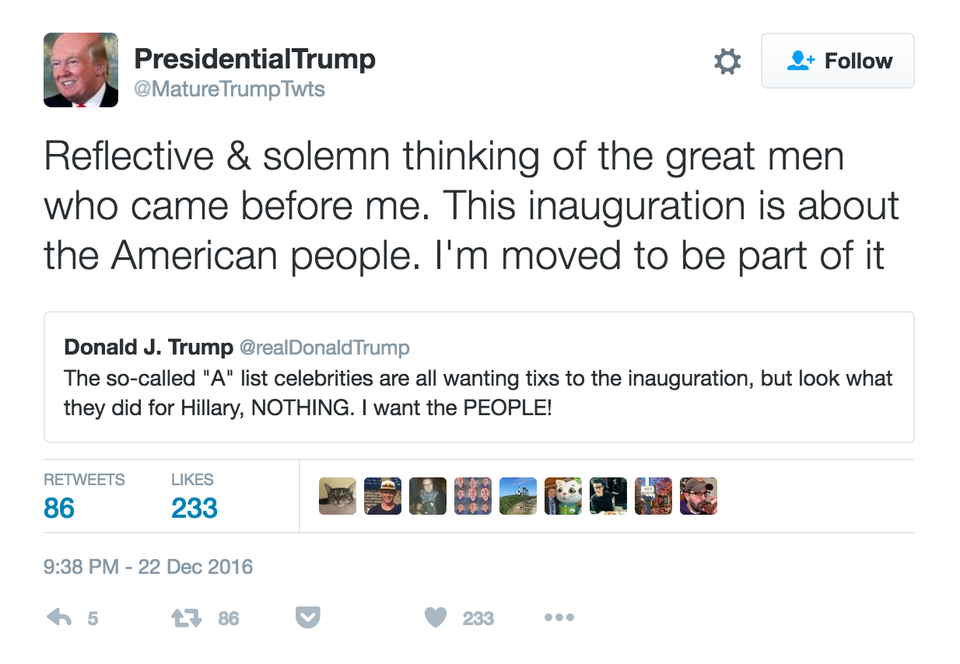 Twitter's @MatureTrumpTwts Is The Grownup Trump We Probably Won't Get
Popular in the Community