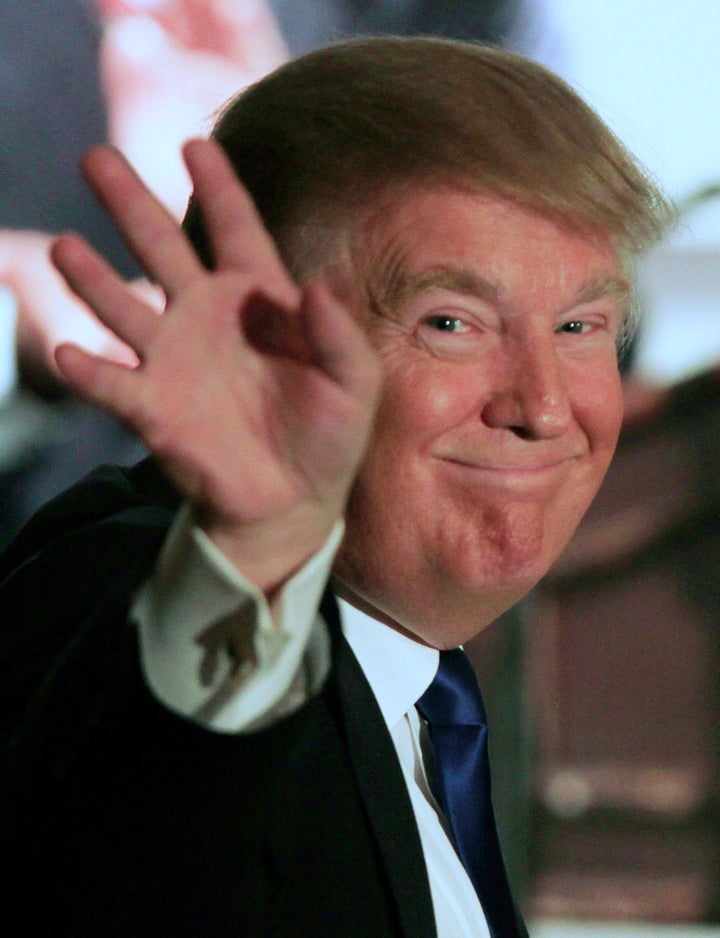 This post has been updated.
Donald Trump is inserting himself back into the world of politics, declaring that the White House produced inauthentic documentation of President Barack Obama's long-form birth certificate last month, according to the conservative website WorldNetDaily.
The online publication, which has come under scrutiny for propagating the debunked conspiracy theory that the president was not born in the United States, reports that Trump regards the records as fake.
Upon the release of Obama's birth certificate, Trump took credit for the disclosure. At the time, he was openly mulling a campaign for president in the next election cycle.
After nearly one month of remaining mum on the issue, Trump reportedly told WND that a computer expert assessed the document released by the White House and concluded that it was computer-generated and forged.
"There is certainly a chance that he was not born in this country," said the billionaire, according to WND. "Now if he was not born in this country, that means he can't be president. It's very simple."
Earlier this month, Trump signaled that he would forgo mounting a campaign for president in 2012. On Wednesday, however, the Daily Caller reported that while Trump will not seek the Republican presidential nomination, he is exploring the possibility of vying for the White House next year as an independent.
During an appearance on "Fox & Friends" earlier this week, Trump wouldn't rule out reversing his decision and signaled he still could run in 2012.
UPDATE: Mother Jones relays a statement from Trump pushing back against the report released by WND on his posture toward the president's birth certificate.
...Frankly, many people were surprised that it took so long for this to happen. Is his birth certificate legitimate? I hope it is for the good of the country, but that's for experts to determine--not me. I have not read the book written by Jerry Corsi nor did we discuss whether or not the birth certificate was computer generated or in any way fabricated. I merely asked him how his book was doing and wished him good luck.
Popular in the Community