Over the weekend, the world followed closely the case of Thomas Eric Duncan, a Liberian man who has contracted the Ebola virus while visiting Africa. Mr. Duncan is still fighting for his life in a US hospital and has received an experimental drug that was authorized by the federal government.
Across the Atlantic, the fight to control and stop the spread of the Ebola outbreak continues.
NPR health reporter Jason Beaubien said on Saturday that flights from the US and Europe to Freetown, Sierra Leone, were packed with aid workers. From the Red Cross volunteers to MSF field experts, Beaubien was surprised to see that so many health workers were heading to the region (instead of leaving it).
According to the World Health Organization, more than 7,000 people in Guinea, Liberia, Nigeria, Senegal and Sierra Leone have contracted Ebola since March. More than 3,300 people have died as a result, making this medical emergency the biggest outbreak on record.
Yet, despite immense challenges, hundreds of local health care workers and non-governmental organizations are working in field hospitals, Ebola treatment units and training facilities, as well as organizing education and awareness programs.
Here is a snapshot of what health and medical NGOs have been doing: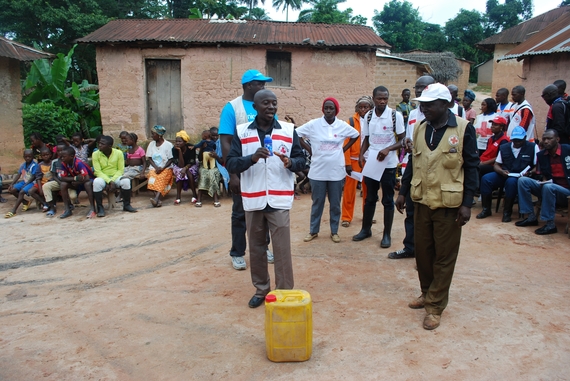 Saa Mamadi Ceno, the president of the Red Cross branch in Gueckedou, in southern Guinea teaches people how to protect themselves from Ebola in the village of Kolebengo, one of the most resistant villages in Gueckedou. Credit: IFRC/Moustapha Diallo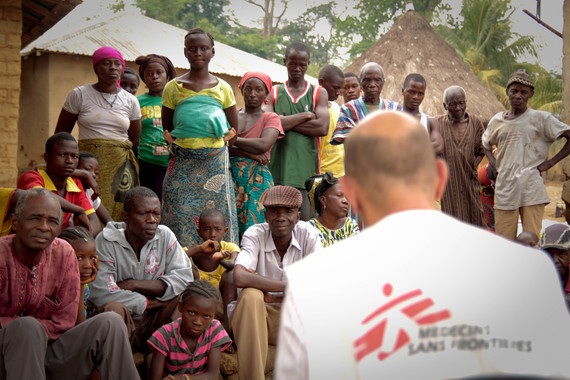 Epidemiologist Michel Van Herp explains Ebola to the population in Gbando, Guinea as well as discussing how to avoid transmission. Credit: MSF/Joffrey Monnier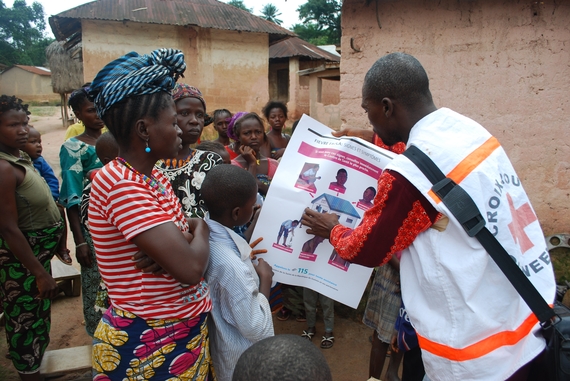 To help stop the spread of Ebola, Red Cross volunteers in Guinea are visiting communities to meet with residents face-to-face. They sensitise people to change attitudes and practices that could spread the virus like here in the village of Kolebengo in Guinea. Credit: IFRC/Moustapha Diallo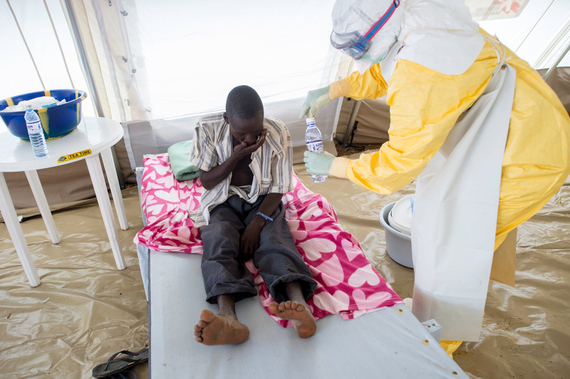 In Kailahun, Sierra Leone a nurse receives a suspected Ebola patient inside the high-risk area at a Médecins Sans Frontières (MSF) Ebola Treatment Centre. Credit: MSF/ Sylvain Cherkaoui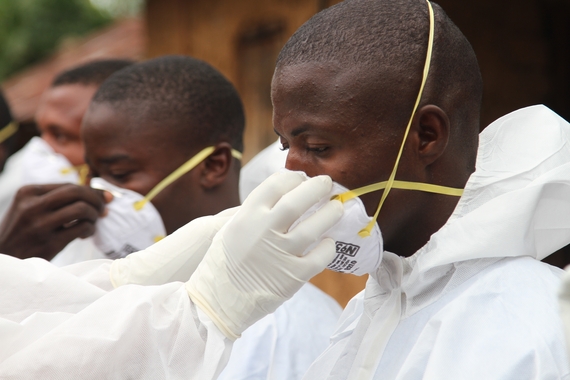 Red Cross volunteers prepare to handle the bodies of people killed by Ebola for a community burial in Sierra Leone. Due to the contagious nature of the virus, it is essential that medical staff and body management teams take proper protective precautions. Credit: IFRC/Kathy Mueller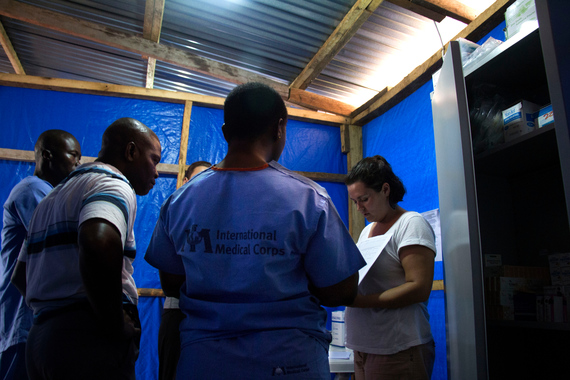 Prior to the opening of International Medical Corps' Ebola Treatment Unit in Bong County, Liberia, community members who showed symptoms of Ebola had to travel at least four hours for treatment. Credit: International Medical Corps/Stuart J. Sia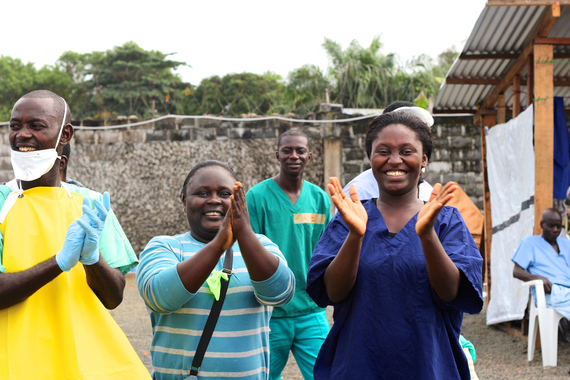 Members of the psycho-social team in Liberia share their joy as patients are discharged. Credit: MSF/Caitlin Ryan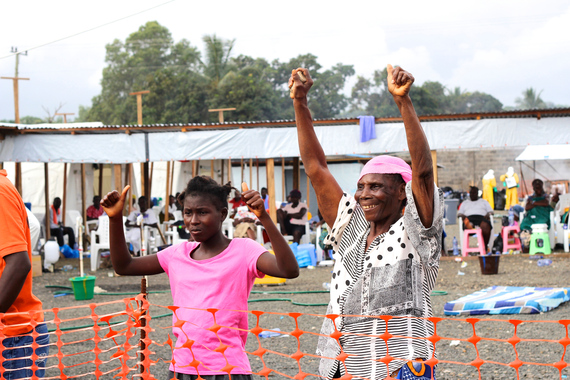 Christine Freeman, a 75 year old Liberian woman raises her arms in triumph are having been told that she is now free from Ebola and will shortly be discharged. Credit: MSF/ Caitlin Ryan
To learn more about Ebola and the NGOs response, please CLICK HERE.
Popular in the Community