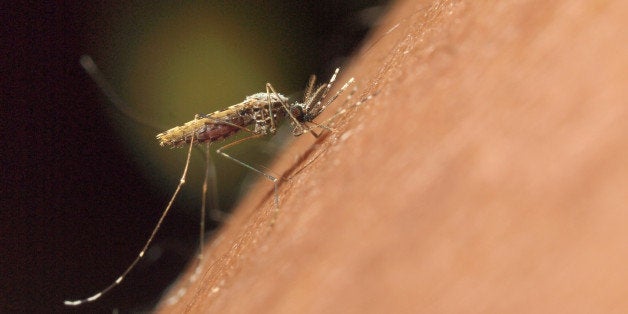 At the turn of the century, world leaders came together at the United Nations in New York to develop the Millennium Development Goals (MDGs), a set of eight ambitious goals and targets meant to significantly reduce poverty by the year 2015. As the window to achieve these goals closes this year, we reflect on progresses made and look ahead to the sustainable development goals (SDGs) that will shape the development agenda for the next 15 years.
A number of MDG targets have already been met, including efforts to reduce cases of HIV/AIDS, malaria and other diseases (MDG 6) and improving access to safe drinking water (MDG 7). Moving forward, addressing neglected tropical diseases (NTDs) will be a critical component when working toward meeting both of these goals. NTDs are bacterial, parasitic and viral infections that affect the most marginalized communities across the world and are often the result of inadequate water supply, limited access to sanitation facilities and poor hygiene. Areas with stagnant water are breeding grounds for insects that carry NTDs, notably mosquitoes which transmit malaria, but also dengue fever, lymphatic filariasis and chikungunya. By promoting integrated vector management and improved water control measures in endemic countries, we can simultaneously work to combat HIV/AIDS and malaria, while also working to control and eliminate NTDs.
Since 2000, there has been significant advancement in the fight against HIV/AIDS, particularly by increasing access to life-saving antiretroviral therapy (ART) for people living with HIV. The United Nations estimates that ART has saved 6.6 million lives since 1995. As with malaria, there are additional opportunities for integration that not only have the potential to reduce rates of HIV infection but also significantly improve water, sanitation and hygiene (WASH) conditions. For example, in many developing countries, women remain disproportionately vulnerable to HIV infection due to greater social safety issues, such as lacking access to safe and accessible latrines. By not having access to a safe lavatory, women are forced to use public spaces to openly defecate and manage their menstrual needs, making them increasingly susceptible to infections as well as sexual violence. Globally, more than two billion people lack access to a proper toilet. Many common, poor hygiene practices, such as open defecation and failure to wash one's hands, promote the spread of disease. These factors combined perpetuate the cycle of NTD infections and other serious infections.
The proposed SDGs currently consist of 17 goals with 169 targets that aim to end poverty and hunger, improve health and education, make cities more sustainable, combat climate change, and protect oceans and forests. Goal 3 encompasses a number of health-related objectives and targets, including ending the epidemics of AIDS, tuberculosis, malaria, NTDs and water-borne diseases by 2030. Meeting these targets will go hand-in-hand with Goal 6 -- achieving access to adequate and equitable sanitation and hygiene for all, ending open defecation, and paying special attention to the needs of women and girls and those in vulnerable situations.
There are many ways that enhancing WASH conditions unswervingly leads to NTD control and elimination. For example, by improving access and quality of water, sanitation and hygiene, we can significantly reduce the number of people suffering from trachoma, an infectious eye disease and leading cause of preventable blindness, which results from limited access to clean water and proper sanitation. By simply providing access to clean water, we can reduce the number of trachoma cases by 27 percent. Similarly, having better sanitation in place can decrease cases of schistosomiasis, a parasitic disease carried by fresh water snails infected with parasites. Women are especially vulnerable, given that cases of female genital schistosomiasis (FGS) result in three times greater chances of contracting HIV. It is estimated that at least 16 million women may be infected with FGS in Africa.
It is evident that WASH interventions have a multiplier effect and positively impact other health issues and development goals. As the window to achieve the MDGs comes to a close this year and we grow closer to confirming the goals and targets that will shape the next 15 years, we must emphasize the important synergies between WASH and the control and elimination of NTDs.
This blog post is part of the "WASH and the MDGs: The Ripple Effect" blog series, in partnership with WASH Advocates, addressing the importance of water, sanitation and hygiene (WASH) to global development. To see all the other posts in the series, click here. To learn more about WASH, visit the WASH Advocates website, and for more information about the Millennium Development Goals, click here.
Related