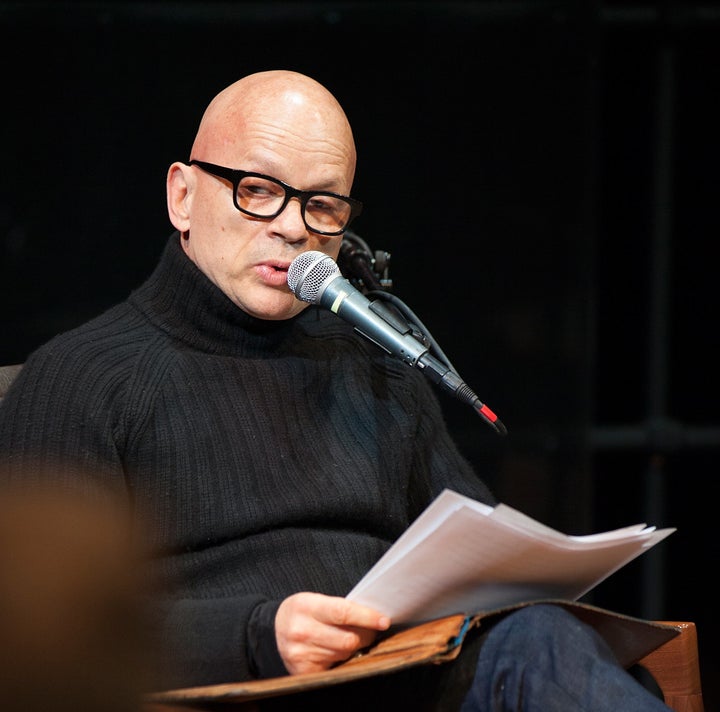 Facebook temporarily banned bestselling author and journalist Kevin Sessums after he described Donald Trump supporters as a "nasty fascistic lot" in a post.
Sessums said the comment was in reaction to a tweet by ABC political analyst Matthew Dowd, who said that he had been called by "lovely 'christian' Trump fans: a Jew, faggot, retard."
In response, Sessums called Trump backers a "fascistic lot" on his Facebook page, adding: "Dowd is lucky he didn't get death threats like Kurt Eichenwald. Or maybe he did and refuses to acknowledge them. If you voted for Trump and continue to support him and you think you are better than these bigoted virulent trolls, you're not."
Sessums was notified soon afterward that the post violated Facebook's "community standards" and that he would be barred from posting for 24 hours. If he continued such speech he faced a permanent ban, Facebook warned him, according to Sessums.
"It's chilling. It's arbitrary censorship," said Sessums, a contributing editor for Vanity Fair who has penned two bestselling memoirs. "I was like, 'Wait a minute, do I have to be careful about what I say about Trump now?'"
He complained in an Instagram post that he was "censored for my political speech and banned from posting on Facebook on the same day that celebrity fascist Milo Yiannopoulos gets a $250,000 advance from Simon $ [sic] Schuster to write a book they are spinning as one about free speech." He added: "We are living in dangerous Orwellian times."
People complained to Facebook, noted the Washington Post. "Trumpsters will file complaints with FB to get us blocked," wrote one Facebooker, "and FB won't defend us unless we raise bloody hell. I'm asking my friends who work at Facebook to please investigate this stupid decision."
When contacted by The Guardian, Facebook insisted that the ban had been a "mistake, lifted the ban and restored the post.
"We're very sorry about this mistake," a spokesman told the newspaper. "The post was removed in error and restored as soon as we were able to investigate. Our team processes millions of reports each week, and we sometimes get things wrong."
It's hardly the first time Facebook has got something wrong. The massive social media network briefly censored Caravaggio's nude Cupid earlier this year. The company also sparked a huge controversy in September when it censored the Nick Ut's Pulitzer-winning photo of a naked child fleeing a napalm attack during the Vietnam War. Facebook even deleted a post by Norway's prime minister arguing that the Associated Press photo should remain.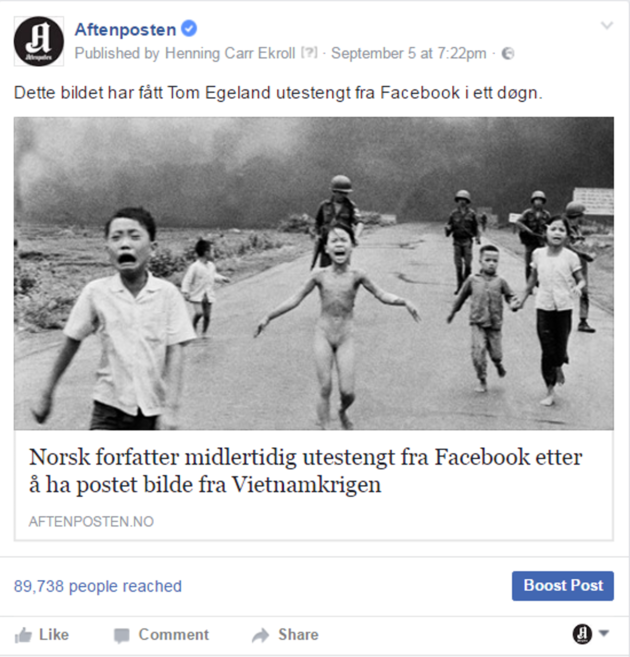 One man not censored, even though Facebook conceded he breached the company's community standards, was Trump as he pushed for a ban on Muslim immigrants while running for president. CEO Mark Zuckerberg said in October that Trump's talk qualified as "hate speech" but that censoring him would be "too drastic," sources told The Wall Street Journal.
In the wake of mounting controversies, Facebook has vowed to reassess what it censors.
As for Sessums, he told the Post's Erik Wemple: Facebook "f**ked with the wrong faggot."
Popular in the Community