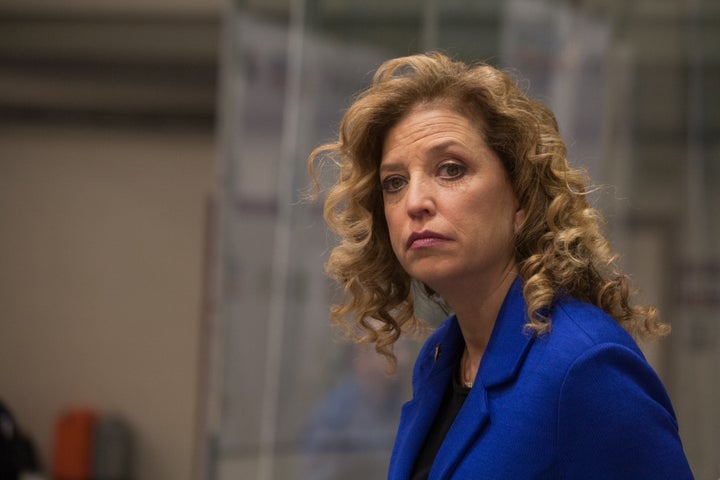 A group of Democratic officials proposed an amendment at a party Rules Committee meeting in Philadelphia on Saturday afternoon, ahead of the Democratic National Convention, which begins there on Monday.
The effort suggests that while Sen. Bernie Sanders (I-Vt.) lost the Democratic nomination to Hillary Clinton, the grassroots anger at the party establishment that fueled his rise remains strong. The battle over reforming an unpopular party rule that allows for superdelegates ― or party officials and insiders ― to support a presidential candidate regardless of state voters' wishes will be a key test of the strength of this ascendant progressive faction.
The amendment failed in a 108 to 58 vote. But since at least 25 percent of the Democratic National Convention Rules Committee voted for the amendment, its backers can file a "minority report" that will allow it to come for a full vote among all the convention delegates.
Rhode Island State Rep. Aaron Regunberg (D-Providence), the Rules Committee member who introduced the amendment, said at a press conference on Saturday morning that supporters were "not going to be satisfied until we're able to bring this for a national vote."
A subsequent compromise amendment that would have curbed the power of superdelegates and precluded lobbyists from becoming unpledged delegates was defeated by a similar margin.
Rep. Sheila Jackson (D-Texas) argued against abolishing superdelegates on the grounds that it would hamper diversity among the party's delegates. The superdelegate process helped guarantee a voice for even the lowest-level Democratic officials across the country, she said. "That is opportunity, that is diversity," Jackson added.
Activists opposed to superdelegates argued that the opposite was true. Lillian Sharpley of the Cuyahoga County Democratic Party, claimed at Saturday's committee meeting that the pool of pledged delegates is actually more diverse than the superdelegates.
Other opponents of the amendments argued that the superdelegate process might be flawed, but it was not the time or the place to enact major reforms.
"Rushing to judgment, especially at a time when emotions are running high, is not the right way to" reform the nominating process, said former Delegate Donna Christian-Christensen (D-U.S.V.I.) .
As speakers on both sides of the issue came forward to make their case, dozens of activists who support ending superdelegates could be heard chanting outside the meeting door. "One person, one vote, superdelegates have got to go!" they said.
"We want to make sure in future nominating processes that it is one person, one vote."
Former Sanders supporters ― including his delegates ― have clearly played an influential role in organizing the effort to abolish superdelegates.
Sanders often complained about the undemocratic role that superdelegates played in the nominating process, even if they did not ultimately overturn the will of rank-and-file voters. He noted, for example, that hundreds of superdelegates endorsed Clinton before the Vermont progressive had even announced his candidacy.
But the organizers made clear on Saturday that their initiative had broad support among party activists and bigwigs alike. Groups including MoveOn.org, Daily Kos and Demand Progress collected some 750,000 petition signatures in favor of eliminating superdelegates.
And the progressive coalition is even touting the support of Clinton supporters typically considered members of the party's pro-business wing, like Simon Rosenberg, president of the NDN Network, and Joe Trippi, former campaign manager for former Vermont Gov. Howard Dean.
The proponents of eliminating superdelegates may have gotten a boost on Friday when leaked emails from the Democratic National Committee show party officials openly mocking the Sanders campaign, including his backers' efforts to eliminate superdelegates. Donna Brazile, DNC vice chair for civic engagement and voter participation, called a resolution by the Maine Democratic delegation in favor of getting rid of superdelegates "another lunacy."
The revelations have bolstered a perception among Democratic activists that party officials and elites tried to rig the outcome of the nominating process.
Maine State Rep. Diane Russell (D-Portland), a Sanders delegate who led the Maine effort mentioned in Brazile's email, insisted at Saturday's press conference that reforming the process need not be about backing a particular candidate.
"This isn't about Bernie Sanders or Hillary Clinton, this is about the nominating process," Russell said.
"One person should have one vote. This is creating an unnecessary class divide in our party."
Democratic Party officials and Clinton supporters reached compromises with Sanders backers on many provisions on the official platform, resulting in more progressive language on Social Security expansion, support for the $15 minimum wage and creating a public health care option.
But when asked whether reform advocates would accept a similar compromise on super delegates, Regunberg said the change was not up for negotiation.
"We want to make sure in future nominating processes that it is one person, one vote," he said.
He dismissed concerns that a national floor flight would taint the convention with the kind of discord that marred the Republican National Convention in Cleveland last week.
"I can't think of a better step as far as uniting our party … than passing this resolution," Regunberg said. "Having this conversation on the floor is a good thing."
This story has been updated to include new details and comments, including the process and outcome of the amendment vote.
Before You Go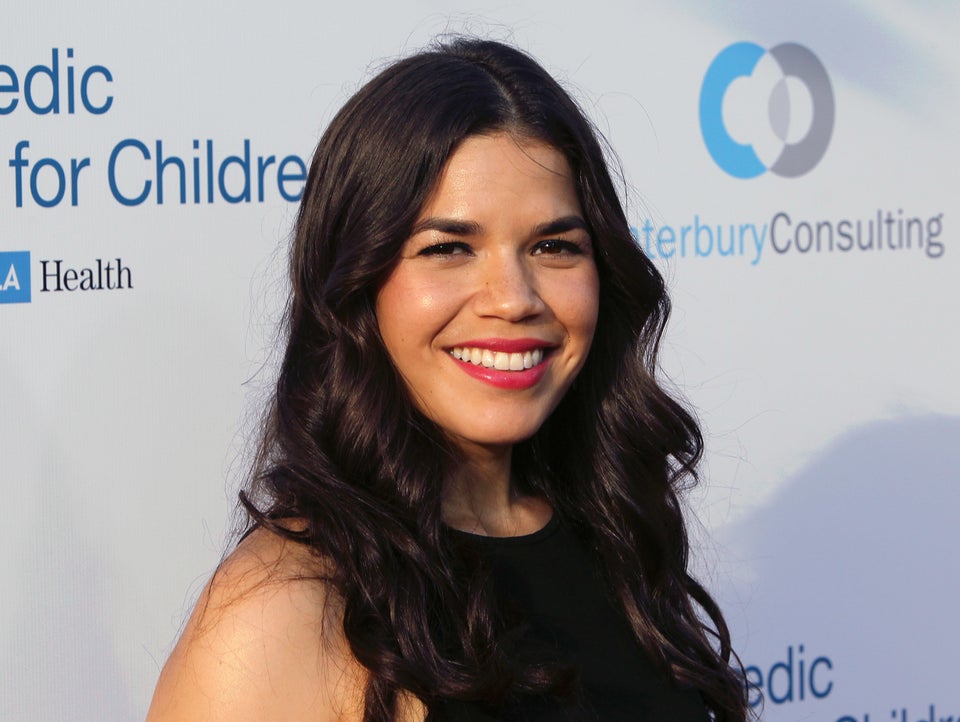 Latino Celebrities Explain Why They're With Hillary Clinton
Popular in the Community