Gigi Hadid and Bella Hadid just landed on separate covers for Vogue's latest issue, but it's a picture of the supermodel sisters inside the magazine that's making some people uncomfortable.
The two wear matching gold Versace chainmail gowns on separate covers for the March issue ― shot by famed fashion photographer Steven Meisel. On an inside page, they also pose nude together.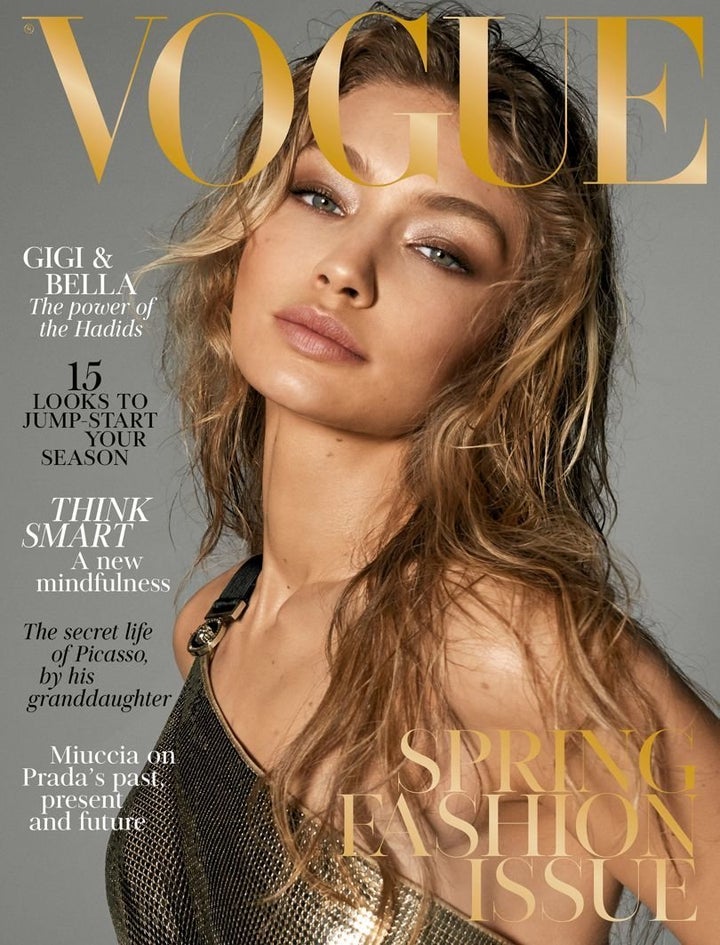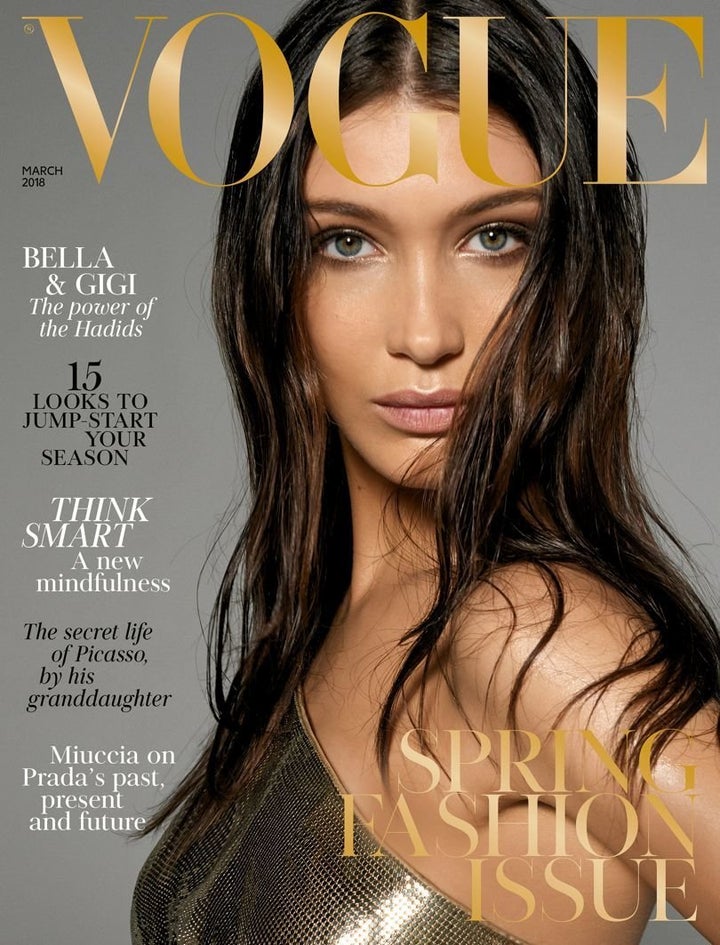 "Sisters reunited," Edward Enninful, the newly appointed editor-in-chief of British Vogue, wrote on Instagram Monday. "As the most in-demand sisters in the fashion industry, it's more common to see @bellahadid and @gigihadid apart."
Comments on Enninful's Instagram of the sisters describe the photo as "creepy" and "weird and disturbing!"
"I thought Vogue was supposed to be a fashion magazine. There's are no clothes to be seen," one commenter wrote.
People on Twitter weren't happy with the nude photo, either:
Gigi Hadid opened up about her relationship with her younger sister in interview accompanying the photos, saying, "She's one of the only people I'll get aggressive for." She added: "She makes me so proud. I would do anything for her."
Aside from the nudity, some faulted Enninful for the covers of the new Vogue issue.
Enninful addressed diversity in the first issue he put out for British Vogue, telling BBC, "My Vogue is about being inclusive, it's about diversity. Showing different women, different body shapes, different races, class. To be tackling gender.
"Before I got the job I spoke to certain women and they felt they were not represented by the magazine, so I wanted to create a magazine that was open and friendly. A bit like a shop that you are not scared to walk into," he said.
"You are going to see all different colours, shapes, ages, genders, religions. That I am very excited about. You are going to see less of models who don't look so healthy."
We'll have to see for ourselves when the March issue hits newsstands on Friday.
Popular in the Community