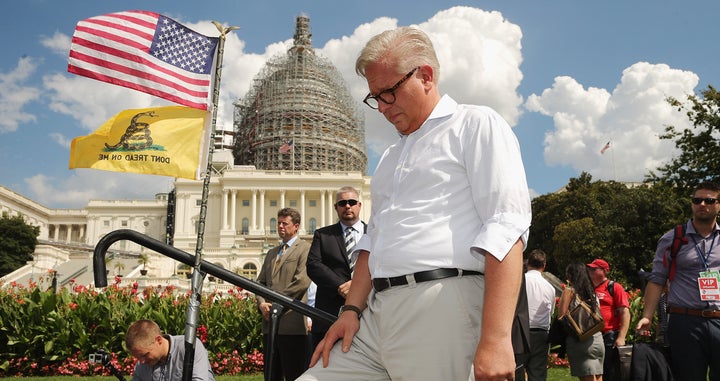 Conservative pundit Glenn Beck endorsed Sen. Ted Cruz (R-Texas) for president Saturday, warning Republicans of what will happen if real estate magnate Donald Trump wins instead. 
Beck said he has never officially endorsed anyone for president before. He sought to bolster Cruz's appeal with grassroots conservatives, portraying Trump as too liberal. 
"I am here to announce that I am officially endorsing Ted Cruz to become the first Hispanic president of the United States, the first first-generation president of the United States, the most conservative president of the United States since Ronald Reagan," Beck said.
"The time for silliness and reality show tactics has passed. It's been fun," Beck said Saturday. "But Iowa, I bet you, I beg you, my children's future depends on what you do a week from Monday."
As the first presidential nominating contests draw near, many in the Republican Party are realizing that their nominee could very well be a loud reality star who insults everyone in sight, or a conservative senator disliked by nearly all his colleagues. Some in the establishment are holding their noses and stepping up to Trump, who received an endorsement from former Alaska Gov. Sarah Palin (R) this past week as well.
But there is also starting to be a vocal backlash against Trump. The Weekly Standard and National Review, two established conservative publications, recently rolled out pieces essentially trying to stop Trump. Beck wrote one of the anti-Trump pieces in the National Review.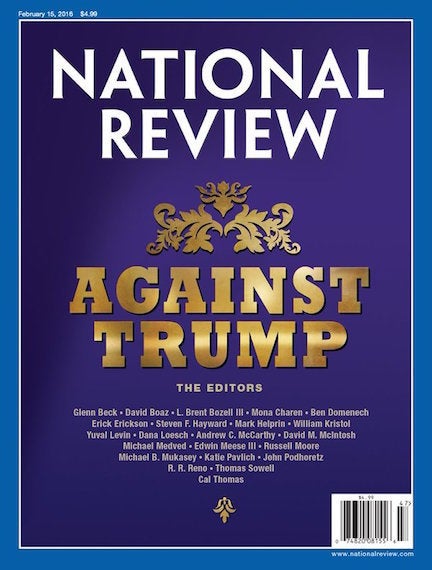 "Is the task of today's American conservatism to normalize Trump and Trumpism?" Weekly Standard Editor Bill Kristol asked in his recent column. "Surely not."
Trump went after Beck Saturday during his campaign stop in Iowa, saying the the conservative radio host is still just sore because Trump was too busy to go on his show.
"His show's failing, he's failing, he's always crying," Trump said. "I cried when I was 1 years old. I was a baby. And my mother -- who's great, she was from Scotland -- she said: 'Even then, you didn't cry very much.' Okay, I don't want crying -- you know, I think crying's fine. But, I mean, I see this guy, and he's a sad sack. And he cries."
HuffPost Pollster, which tracks the polls released around the Iowa caucuses, finds that Trump is still in the lead, with Cruz in second.
PHOTO GALLERY
Sen. Ted Cruz
Calling all HuffPost superfans!
Sign up for membership to become a founding member and help shape HuffPost's next chapter