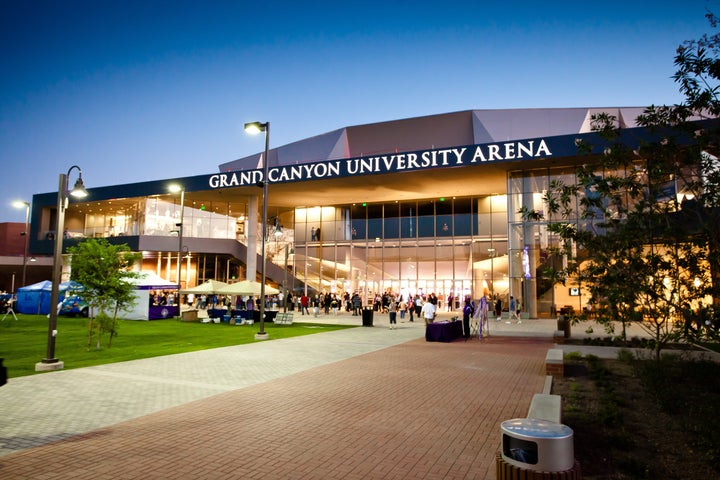 Grand Canyon University announced this week the school is joining the Western Athletic Conference, making it the first for-profit college to join a Division I NCAA conference, the top level of college sports.
In an interview with The Huffington Post prior to the official announcement, Brian Mueller, Grand Canyon's CEO and Director, said the school had been actively working for some time to be added to one of a couple Division I conferences.
"It's just one of the things that we think would lift the profile of Grand Canyon," Mueller said.
In a statement welcoming Grand Canyon to the conference, WAC Interim Commissioner Jeff Hurd said, "This is another important step in the rebuilding process of the WAC as we continue to strengthen the conference."
Grand Canyon, a Christian school, was recently in the news for turning down a free campus in Massachusetts offered by one of the owners of the retail chain Hobby Lobby. Mueller told HuffPost the school turned down the Bay State campus partly due to its being "too remote" from Phoenix headquarters, but also because Grand Canyon isn't actively looking to expand beyond its current location.
"We're really focusing on Arizona and in the Southwest," Mueller told HuffPost. The school has invested $200 million into its Phoenix campus in the past couple years, Mueller said, and the coming athletics expansion is just part of its focus on building the brick-and-mortar school.
GCU's stock -- on the NASDAQ under LOPE, after its Antelope mascot -- has risen $2 since news broke of the school's addition to the WAC. But not everyone is as excited as GCU's stockholders.
"I find it alarming that an institution with questionable academic practices is sort of ingratiating itself into the mainstream of American athletics," Barmak Nassirian, an independent consultant on higher education policy, told the New York Times.
Here we have the NCAA arriving at its logical endgame. After countless, useless investigations into the purity of its scholar-athletes, it's opening the door to a chop shop where even the scholar-scholars come with bogus transcripts. GCU is a shameless, unsavory, straight-up business proposition—the 'Lopes and the NCAA were made for each other.
Whatever their feelings on Division I athletics, Mueller insisted Grand Canyon's students aren't aware of the controversy surrounding for-profit colleges. "Most of our students don't know and they [couldn't] care less," he said.
Related
Before You Go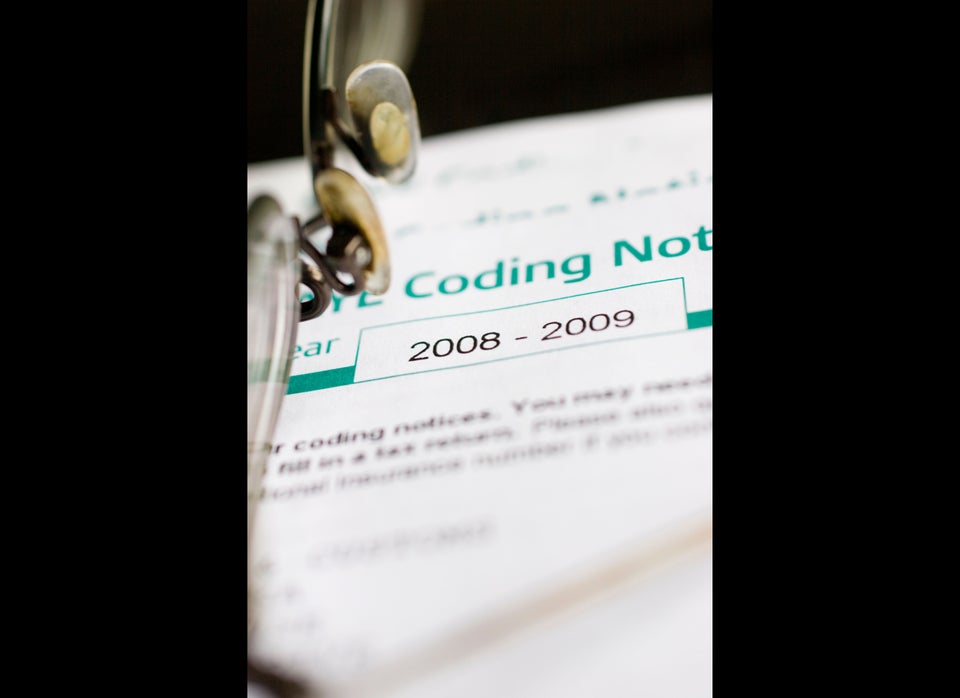 A Timeline Of For-Profit Lobbying
Popular in the Community