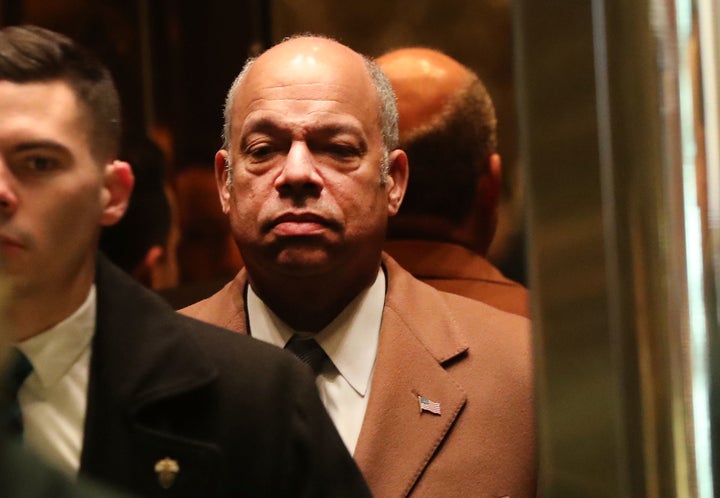 WASHINGTON ― Immigration advocates say their greatest concerns about President-elect Donald Trump include his administration's access to personal information of hundreds of thousands of young undocumented immigrants who applied for protections and work permits under President Barack Obama.
The security of that personal data concerns the Obama administration, too, Department of Homeland Security Secretary Jeh Johnson wrote in a letter to members of Congress dated Dec. 30 and provided by sources to news outlets on Tuesday.
Johnson's didn't mention Trump by name in the letter. But he stressed the importance of the government's promise to use information collected for the Deferred Action for Childhood Arrivals program, or DACA, solely for that purpose, with exceptions for potential security threats or criminal activity.
"We believe these representations made by the U.S. government, upon which DACA applicants most assuredly relied, must continue to be honored," Johnson wrote.
The Trump team seems concerned that DHS may be working to protect DACA recipients and others, although the president-elect has insisted he will focus on criminals. The Trump transition team asked DHS whether immigrants' records had been changed, which may be an attempt to root out whether anything was done to protect DACA recipients from deportation, Reuters reported on Tuesday.
Trump hasn't said exactly what he plans to do about so-called Dreamers, the young undocumented immigrants who came to the U.S. as children. He has vowed to end DACA, which has allowed more than 750,000 Dreamers to live without fear of deportation and legally drive and work.
Trump has said he wants to "work something out" for Dreamers. But that comment, made without any specifics, gives little comfort to the DACA recipients he says should lose the protections, particularly when he has promised to ramp up deportations.
The Trump transition team did not immediately respond to a request for comment on plans for DACA, or on recipients' information.
Some Democrats have urged President Barack Obama, who created DACA in 2012, to do something to protect DACA recipients before he leaves office. More than 100 House Democrats wrote to Obama in early December asking him make an executive order saying information collected for DACA should not be used for other purposes. Another president could undo such an order, but Rep. Judy Chu (D-Calif.) argued the move would at least require Trump to be open about his plans.
If Trump does take action against DACA recipients, he would overturn decades of precedent, according to Johnson's letter to House members.
Johnson wrote that DHS and its predecessor have a longstanding practice of using information provided for deferred action only for that purpose, and not for enforcement except in extreme circumstances. This is true not just of DACA, but also of people who apply for other protections, such as visas provided to victims of crime and trafficking, or people provided temporary protected status because they cannot safely return to their home countries.
White House press secretary Josh Earnest on Tuesday also emphasized the "longstanding precedent" against using deferred action applicants' information for deportation. He noted that Trump has at times seemed to agree with Obama that it would be better to focus on deporting criminals than Dreamers ― but also that the president-elect's comments have been been inconsistent.
"When it comes to what he will do after Jan. 20th, even the current president of the United States is not sure exactly what the incoming president may decide to do," Earnest said.
Before You Go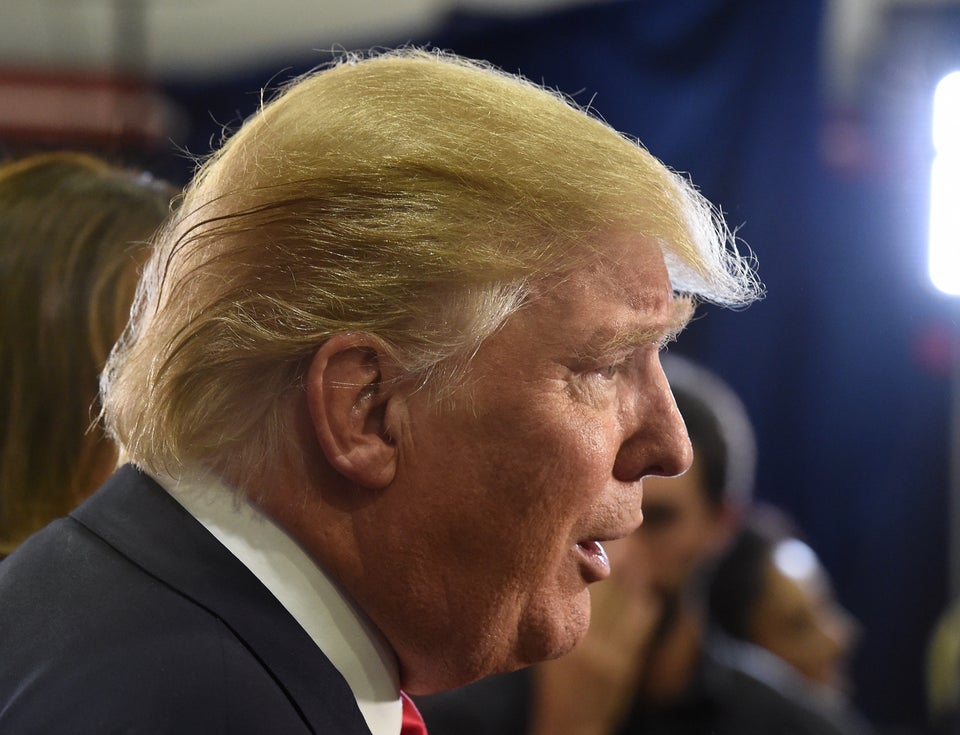 How Donald Trump Talks About Undocumented Immigrants
Popular in the Community