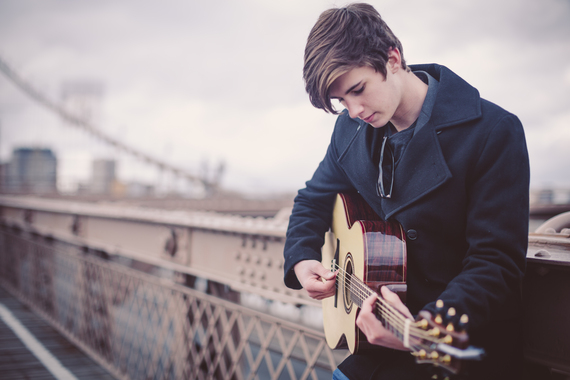 Passion is a prerequisite for success. Warmth radiates from those who feel passionate about something. If you're a musician, chances are, you have an intense love for music. I've met a lot of musicians and producers within the last year, but I don't recall hearing anyone talking about music as passionately as Joel Adams. I met Joel in New York City at a cafe called Chalait in the West Village. The little coffee spot was a bit too crowded and as we moved across the street to a Starbucks, Joel picked up a conversation with me immediately. Friendly and warm, the 19-year old Australian asked shared details of his stay in the Big Apple and even asked questions about me.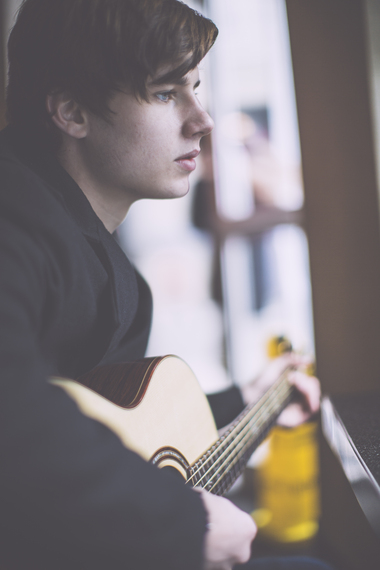 Joel introduced himself immediately. The 19-year old singer/songwriter/producer is from Brisbane, Australia and got his start in music at 11 years old. His music taste was influenced from a young age, as he grew up listening to artists such as James Taylor, Al Green, and Led Zeppelin. While scrolling through his Facebook notifications one day, he noticed that X Factor Australia had a final day of auditions. "It was a last minute decision," he said. Although he made past the live auditions, Joel was sent home after the performances at the judges' houses. However, he's grateful for this change of events. After X Factor, he began uploading covers on YouTube and reached out to a few YouTubers in hopes of making connections and collaborating. This eventually led to a YouTuber's manager, Walker Hines, connecting with Joel and asking to speak to him regarding a record deal. "Not making it to live shows was the best thing that ever happened to me," Joel admitted. Although from Australia, Joel splits his time between his home country and America and regards the States in the same way as many other singers and musicians: a "grand prize for musicians".
Q: Describe yourself in three words.
A: Obsessive, patient, loyal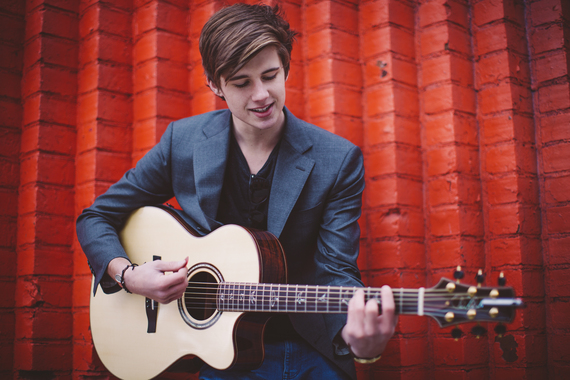 His label manager, Walker Hines, started his own record label, Will Walker Records, just six months before Joel graduated from high school. With the help of friends and family, he raised enough money to start a label and focused on increasing Joel's presence. As the former Special Projects manager to the President of Prudential Center, Hines' experience and Joel's talent made for a strong combination, giving Joel an edge when it came to breaking out into the music business. Walker and Joel created a home studio that the latter individual would use to record his music.
Q: If you could collaborate with anyone, who would it be?
A: Bruno Mars.
His debut single, "Please Don't Go", features a catchy hook; the song starts out with a sequence of humming, which has become the track's signature. Joel notes that the rest of the album will have sounds that associate with the humming; each song will a signature to it. Since "Please Don't Go" was posted on YouTube in January, it has gained over 10 million views on YouTube. The 19-year old says that he feels incredible, mentioning, "We're charting globally on Spotify. I thank my fans, my team, and God."

"I wrote this song at school when I was 15. It was original song week and starting strumming on my guitar. I came up with the melody for the song and winged the performance. It took me about an hour to actually write the song."
When asked about his favorite thing in the music industry, Joel says that he loves the whole process of creating music, from the songwriting to the producing. "You get a chill own your spine when you come up with a good melody," he adds. His influences and favorite artists include Marvin Gaye, The Beatles, Aretha Franklin, and The Rolling Stones. However, he says that the art of music itself inspires him, stating that it's both an obsession and a passion. "I just get so much enjoyment out of music," he says. He is continuously writing songs and working on his album, but sometimes writes songs that aren't particularly for him. "I want to pass those on," Joel notes.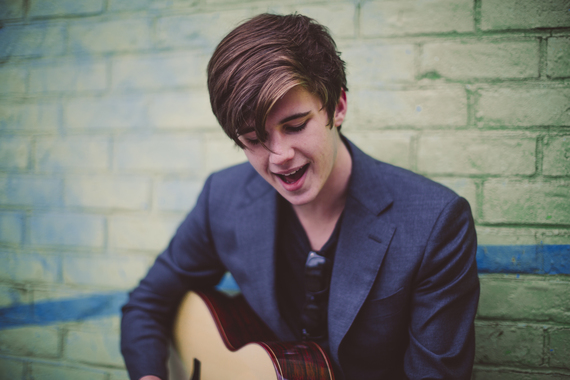 More about Joel:
Favorite pastime? --Rugby
Favorite food? --Pizza
If you were named something other than Joel, what would you be named? --Greg!
The most interesting thing about you is...? -- I'd say my perspective on people is interesting. I like to read people. Their personalities are like TV shows.
Your signature anything is...? --Family first.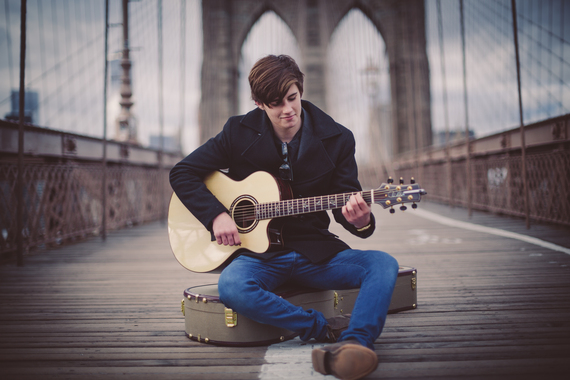 Calling all HuffPost superfans!
Sign up for membership to become a founding member and help shape HuffPost's next chapter