Rep. John Lewis (D-Ga.) has made it very clear that he is not a fan of President-elect Donald Trump ― so much so that he wouldn't even invite Trump to visit Selma, Alabama, with him.
"I would not invite him to come," Lewis said during a wide-ranging interview with "Meet the Press" on Sunday.
In 1965, Lewis, a civil rights icon whose work led to the passage of the Voting Rights Act of that year, was badly beaten on Edmund Pettus Bridge during Bloody Sunday. He often visits the city with politicians from both parties, and has even been there with Vice President-elect Mike Pence. Presidents Barack Obama and George W. Bush went to Selma with Lewis and others to commemorate the 50th anniversary of Bloody Sunday in 2015.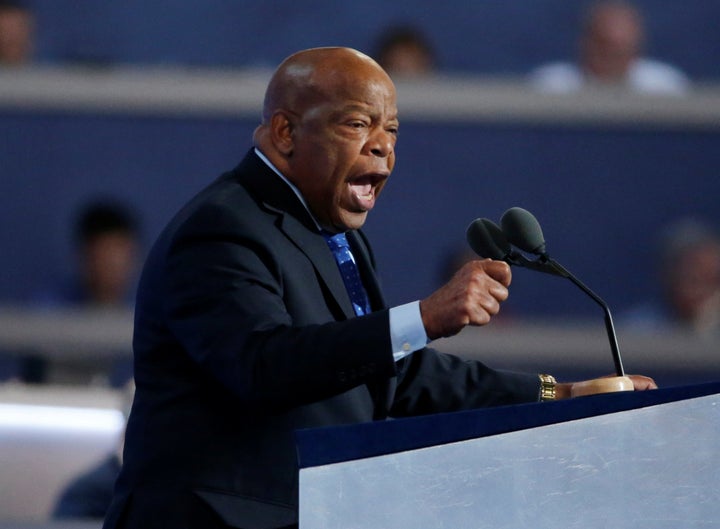 Lewis said on Sunday that he would not try to stop a Trump visit and that maybe the president-elect would leave Selma better off than when he came.
"Well, by going to Selma, like President Bush, President Clinton, President Obama, maybe he would learn something," Lewis said. "Maybe he would get religion."
Lewis and Trump have been sparring with each other since last week. On Friday, the civil rights icon said Trump is not a "legitimate president," based on reports of Russian interference in the 2016 election. He added that he will not attend Trump's inauguration, making it the first one he's missed since his election to Congress in 1986.
Trump responded to Lewis via Twitter, saying the civil rights legend is "all talk, talk, talk ― no action."
Lewis told "Meet The Press" host Chuck Todd that it would be "almost impossible" for him to work with Trump since he does not see the president-elect's win as legitimate.
Later in the interview, Lewis said he agrees with Sen. John McCain (R-Ariz.), who proposed establishing a special committee to investigate allegations of Russian interference in the election.
Todd asked what, if anything, Trump could do to get Lewis to work with him.
"You know, I've had an opportunity to meet with every president since President Kennedy, except President Nixon. I met with President Nixon when he was out of the White House. And it's painful. It is hard. It is difficult to see our country come to where it is today," Lewis said.
"There's a whole body of people in America today that believe there was a conspiracy, a deliberate, systematic effort to destroy the candidacy of Hillary Clinton and place this person in the White House," Lewis continued. "There were outside forces."
Before You Go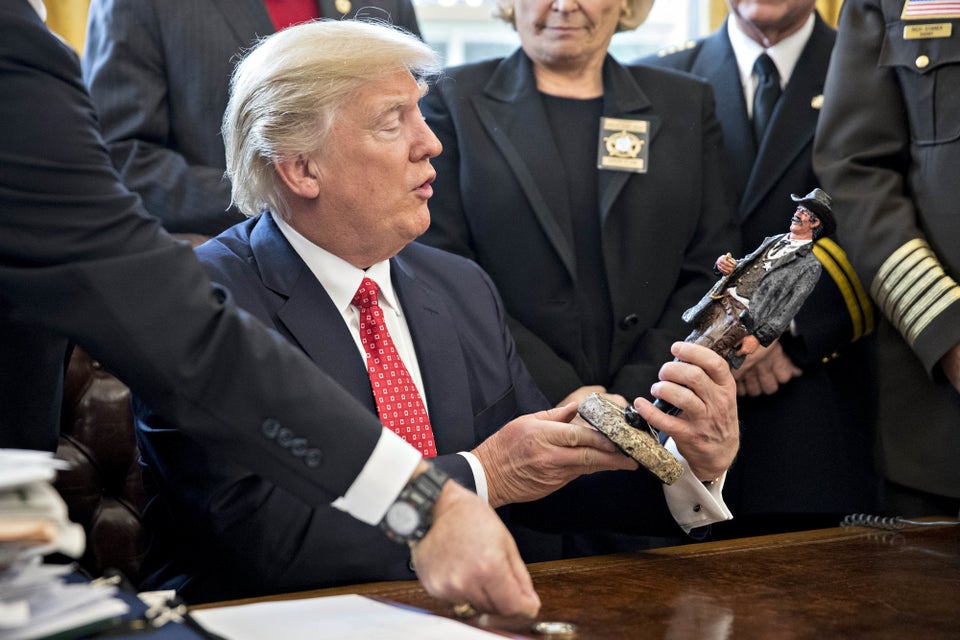 Donald Trump
Popular in the Community