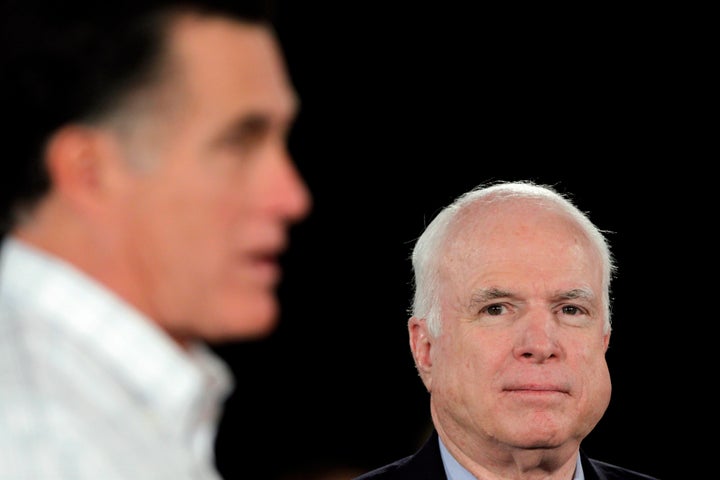 Sen. John McCain, the GOP's 2008 presidential nominee, said Tuesday that he didn't pick Sarah Palin over Mitt Romney for his vice presidential candidate because of Romney's tax return issues; he just thought Palin was the better candidate, Politico reports.
McCain, an Arizona Republican who endorsed Romney in January, said "of course" Romney's tax returns didn't push McCain's campaign to rule him out for the VP spot. Palin, then governor of Alaska, just seemed like a better pick, he told Politico.
"Oh, come on, because we thought that Sarah Palin was the better candidate," he said of why he chose her over Romney. "Why did we not take [then-Minnesota Gov. Tim] Pawlenty? Why did we not take any of the other 10 other people? Why didn't I? Because we had a better candidate, the same way with all the others. ... Come on, why? That's a stupid question."
Calls for Romney to release more tax returns have reached a fever pitch this week, with the Obama campaign repeatedly hammering him on the issue and some Republicans joining in.
Romney dropped out of the 2008 presidential race in February of that year, when it became clear that McCain would clinch the GOP nomination. The McCain campaign announced in August that Palin would be on the ticket for vice president. McCain has repeatedly said he stands behind his decision to pick Palin.
Steve Schmidt, McCain's top 2008 campaign strategist, told The Huffington Post that taxes had nothing to do with the decision to pass over Romney.
"I get the political hyperbole and all, but that's not the way the decision was made," Schmidt said. "We never sat around having a discussion about Mitt Romney's taxes through the prism of a liability if he were chosen."
Romney's wealth was considered a possible problem, he added.
"Senator McCain got caught flatfooted answering a question about how many houses he owned," Schmidt recalled. "In fact, they were Cindy McCain's properties, but that distinction was lost in the political optics and we knew it would be a big liability that the presidential and the vice presidential candidates together owned more than a dozen homes. It was like something out of a 'Saturday Night Live' skit. I mean, come on."
UPDATE: 4:03 p.m. -- McCain clarified his comments later on Tuesday, telling reporters his earlier statement that Palin was the better candidate was in no way intended as a criticism of Romney.
"It wasn't a matter of who had better or worse qualities. It was who we felt would help the campaign the most -- not that anyone who was under consideration didn't have outstanding qualities," McCain told reporters on Capitol Hill. "There were numerous people that we were considering. And [you've] taken an answer to a question as to why I selected her and not Romney and twisted it around, of course, to some interpretation which is obviously not the case."
"It's really getting a little disgraceful -- twisting someone's words -- when clearly I said and meant that she was the best fit for our campaign," he continued. "[It] had nothing to do with the qualities of Mitt Romney or any of the other people we were considering."
Sabrina Siddiqui contributed to this article.
Before You Go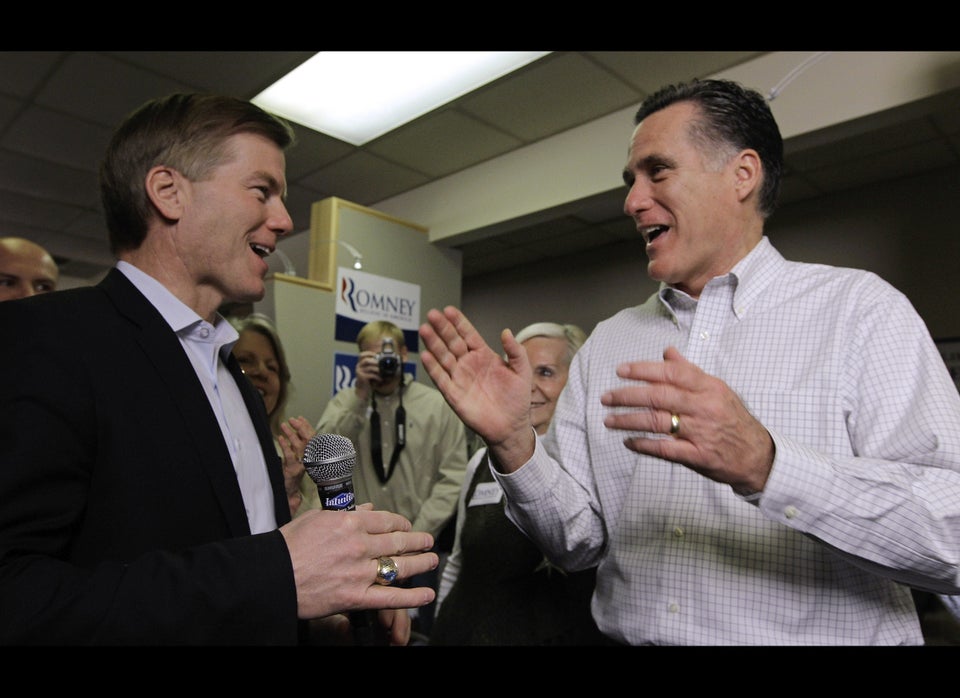 Veepstakes 2012
Popular in the Community