Rep. Keith Ellison (D-Minn.) won a contentious race for attorney general of Minnesota, making him one of the highest-ranking Muslim elected officials in the country.
Ellison denied the allegation. And an investigation commissioned by the Democratic-Farmer-Labor Party, as Minnesota's Democratic Party is known, found the claim to be "unsubstantiated."
Ellison's victory not only keeps Minnesota's top law enforcement post in Democratic hands at a time when blue states are erecting barriers to President Donald Trump's immigration and health care policies, but it also gives control of that post to one of the country's most influential progressive figures.
"Keith Ellison's career in Washington, D.C., as a member of Congress has been stellar," said Jeff Hauser, executive director of the Center for Economic and Policy Research's Revolving Door Project, who previously worked as a strategist at the AFL-CIO. "He has not just been a reliable vote for progressive ideas; he's been a source for progressive ideas."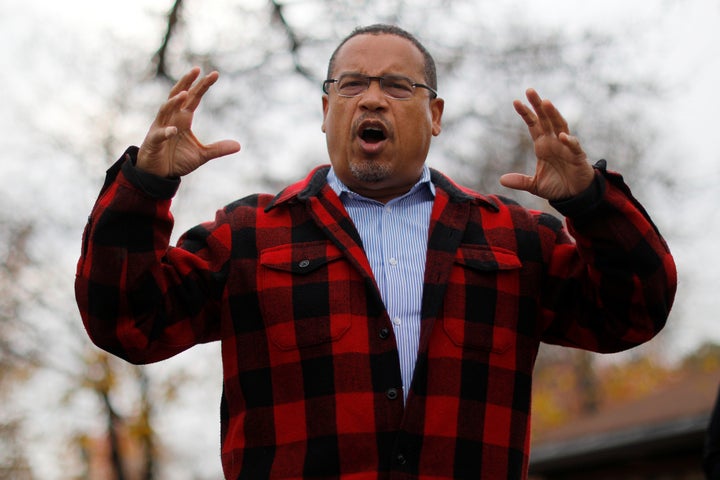 Ellison, 55, became the first Muslim member of Congress when he won his first race to represent Minneapolis and some surrounding towns in 2006. A former chairman of the Congressional Progressive Caucus, he distinguished himself as an outspoken voice on economic justice and a progressive foreign policy. In March, he took over as the chief sponsor of the Medicare for all bill in the House.
At times, Ellison bucked Democratic Party leadership, like when he spearheaded a June 2015 revolt against then-President Barack Obama's effort to acquire the authority needed to fast-track free trade agreements.
Ellison announced he would run for attorney general in June, after Lori Swanson said she would enter the governor's race rather than seek re-election.
In keeping with his career as a populist champion, Ellison promised he would be "the People's Lawyer" as state attorney general and defend civil rights, consumers, workers and the environment.
Minnesota poll watchers predicted early on that Ellison would cruise to victory. Then, in August, days before the DFL primary, Monahan's son wrote a Facebook post detailing a video of an alleged altercation between Ellison and his mother.
Ellison went on to win the primary handily. The video mentioned by Monahan's son never materialized. Monahan maintained that the video existed, but offered shifting justifications for why she did not want to publicize it. A DFL-commissioned investigator cited Monahan's changing reasoning in its conclusion that the allegation could not be verified.
But Ellison's Republican opponent, Doug Wardlow, 40, lumped the allegation into a series of other attacks depicting Ellison as an "extreme" left-wing figure sympathetic to cop killers. On social media, some conservative Minnesotans began threatening to disrupt Ellison's campaign events. They also circulated photos of battered women they falsely linked to Ellison, as well as Islamophobic commentary claiming Muslims approve of spousal abuse.
The allegation, buttressed by Wardlow's attacks, had an impact. Despite other statewide Democratic candidates' strong leads in their races, polling showed Wardlow and Ellison were locked in a neck-and-neck contest as of late October.
Wardlow, who also served in the state legislature, said he would take "politics" out of the attorney general's office and merely enforce the state's laws.
Ellison ultimately benefited from Wardlow's record as a hard-line conservative ideologue. As a state lawmaker, Wardlow unsuccessfully proposed legislation that would have blocked the creation of a state insurance exchange under the Affordable Care Act, as well as a bill making Minnesota a right-to-work state.
Ellison trained his greatest fire on Wardlow's tenure at the Alliance Defending Freedom. The Democrat's campaign aired a television advertisement featuring the parents of a transgender child whose efforts to seek accommodation from their public school Wardlow fought vehemently.
In the final days of the campaign, a gay high school classmate of Wardlow's also accused the candidate of bullying him when they were teenagers to such a degree that the classmate attempted suicide. Wardlow denied the allegation.
Before You Go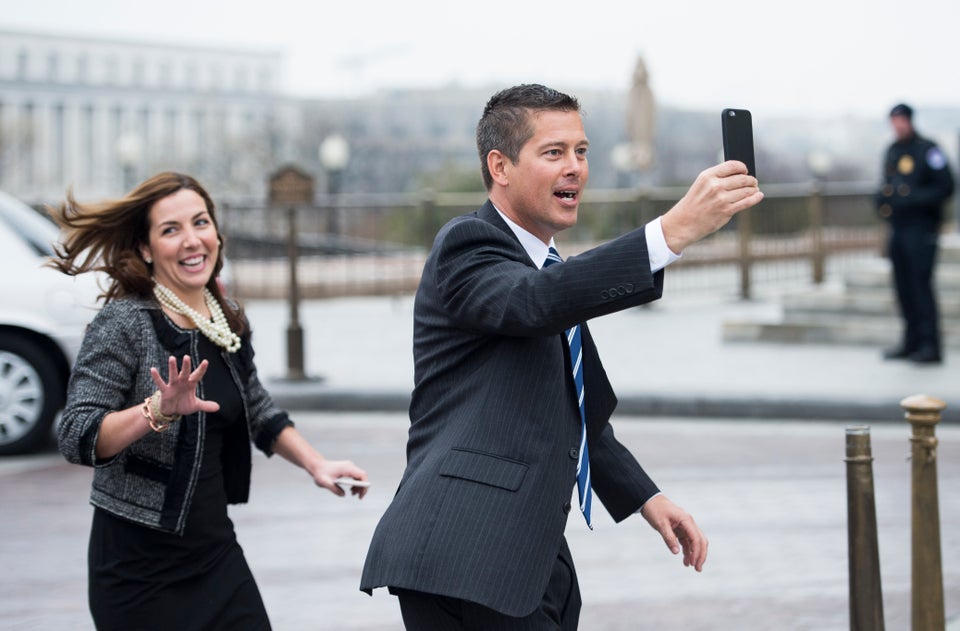 Scenes From Capitol Hill
Popular in the Community