 WASHINGTON -- Two months after she helped a little-known conservative defeat Rep. Eric Cantor (R-Va.) in June, radio host Laura Ingraham on Friday called out national conservative figures for not doing more to help another upstart oust an incumbent in a primary election.
Last month, Ingraham said she was "all in" for Joe Carr, a tea party-backed candidate who lost his bid Thursday to unseat Sen. Lamar Alexander (R-Tenn.). Ingraham campaigned hard for Carr, mentioning the race almost daily on her show and harshly criticizing Alexander for supporting a bipartisan bill that would have established a path to citizenship for undocumented immigrants living in the United States. Ingraham also personally traveled to Nashville last month to headline a rally for Carr.
Ingraham, whose influence was widely credited with helping David Brat beat Cantor and his establishment backing in Virginia, said on her show Friday that other national conservative figures could have done more to help get Carr elected in Tennessee.
"There are a lot of people out there who are worried about the Beltway scorecards. That their brand might be diminished if they back someone who ultimately doesn't win," she said. "I don't see it that way. I would have loved to have had more people involved in the Carr race, who have even bigger microphones than I do."
"We didn't have a lot of people helping. Sarah Palin endorsed, which was great. But we didn't have a single national figure getting involved in this race, to barnstorm, to get to do a rally, to show up in the state," she added. "No one gets involved. I don't know if it's just they don't have time, they're on vacation, they don't want the scorecard to look bad for them. If you want your country to survive, you can't worry about your own personal inside the Beltway scorecard, that people are going to look down on you."
Despite Carr's defeat, Ingraham took a kind of victory lap on her show Friday, pointing out that Alexander lost his home county and received less than 50 percent of the vote overall, despite wide name recognition in Tennessee.
Carr was widely seen as the tea party's last chance this cycle to oust an incumbent GOP senator in favor of a candidate perceived to be more conservative. Challengers went up against Sens. Thad Cochran (R-Miss.), Lindsey Graham (R-S.C.), Mitch McConnell (R-Ky.) and Pat Roberts (R-Kan.) but ultimately failed.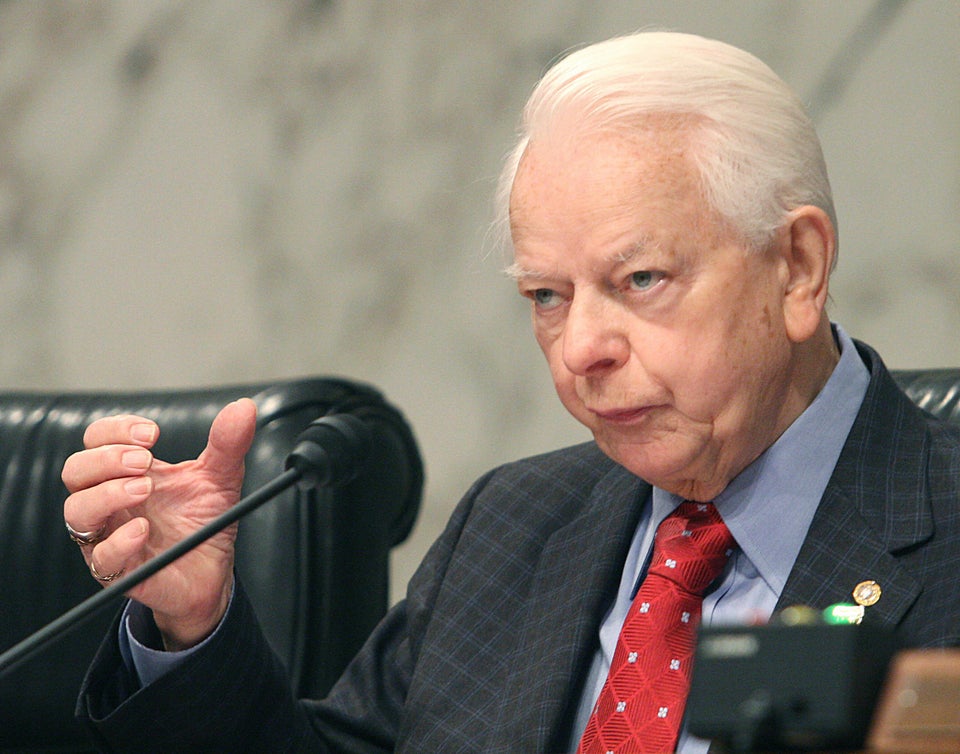 Longest Serving Senators In U.S. History