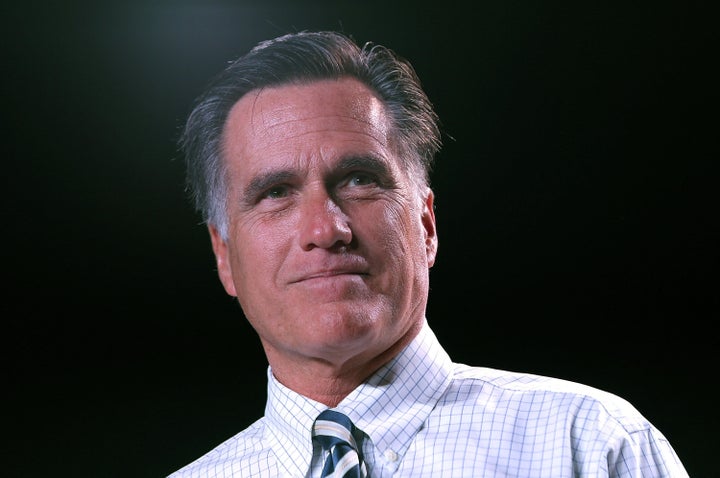 WASHINGTON -- The Log Cabin Republicans have been important in Kevin and Don Norte's lives. They run a blog called "BlogCabin: Our Life As Gay Republicans," and their affiliation with the group is mentioned in the second line of their Wikipedia page. They figure they've been members for about a decade, with Kevin winning a "Grassroots Leadership Award" from the group in 2009. At one point, Kevin served as a California trustee, and Don was on the board of the Los Angeles chapter. A fellow member was one of the best men at their wedding.
"Leaving them is kind of like a divorce," Kevin said sadly in an interview with The Huffington Post that night.
LCR is a national gay and lesbian Republican organization, focused on issues like marriage equality and employment non-discrimination and dedicated to working with GOP officials to advance equal rights.
The group announced its qualified endorsement of Romney on Oct. 23, stating, "There has been discussion about whether we, as members of Log Cabin Republicans, are LGBT first or Republican first. Ultimately, we believe the answer is neither. We are Americans first, and as such, must stand for what we believe is right for our country."
In its statement, the group added that if "LGBT issues are a voter's highest or only priority, then Governor Romney may not be that voter's choice."
For the Nortes, who have been together for 34 years and were high school sweethearts, the issue of marriage equality is at the top of their agenda and has been the focus of their activism.
Kevin is an attorney in Los Angeles, and Don was one of the first openly gay Republican appointees to a governing body, when then-California Gov. Arnold Schwarzenegger appointed him to his Committee on Employment of People with Disabilities. The couple actively campaigned against Prop. 8 in 2008, a ballot measure that barred same-sex marriage.
The two are proud of a photograph they have of Schwarzenegger and wife Maria Shriver, taken in 2006, as well as a plaque reading, "Thanks for the heavy lifting -- Arnold Schwarzenegger." As LCR members, they worked hard to elect Schwarzenegger. At a Feb. 2008 event, they publicly approached the governor and urged him to oppose Prop. 8 (which he eventually did).
For Kevin and Don, Romney's opposition to marriage equality and his promise to defend the Defense of Marriage Act in court -- something President Barack Obama's administration has stopped doing -- is an insurmountable obstacle that prevents them from supporting the GOP nominee. They would have liked to have seen LCR decline to endorse a presidential candidate in this election, like the group did in 2004, when -- for the first time in its history -- it declined to formally back the GOP presidential nominee.
"There's a difference between acceptance and endorsing. There's a difference between tolerating and acceptance. They're all degrees," said Kevin. "Romney's on the point of tolerating us; he doesn't advance us in the world. And then everyone's so happy when people see a sign that he doesn't say anything negative. But he signed the National Organization for Marriage pledge last year, and he didn't retract it."
NOM's pledge requires candidates to promise to support a constitutional amendment banning same-sex marriage and appoint Supreme Court justices who oppose marriage equality.
"If we have Romney in office, he'll get the Department of Justice to keep DOMA upheld," added Kevin. "Obama's position is to the contrary. I can't support somebody who wants to destroy my family."
"I'm at a point where I just can't put myself with [the LCR] anymore because of what their positions are on marriage. They act like it's not important anymore," agreed Don.
R. Clarke Cooper, president of the Log Cabin Republicans, disagrees, arguing that the group continues to fight hard for marriage equality. He said the decision to endorse Romney came after consulting with the group's chapters nationwide, and so far, the response from its members had been "very supportive." He added that in California -- which is, after all, one of the most progressive states in the nation -- there were individuals who did not want the group to make an endorsement, but said they were a minority in the organization.
Cooper also downplayed the extent of the Nortes' involvement in the organization, saying he didn't think they were active members.
Kevin countered that he went to a Los Angeles LCR event as recently as this month benefiting Elizabeth Emken, the Republican challenger of Sen. Dianne Feinstein (D-Calif.). He also showed The Huffington Post the copy of the $600 check he and Don paid to the Los Angeles chapter on Aug. 6 as dues.
"Log Cabin's membership roster is confidential and our policy is to not discuss individual members," said Brad Torgan, president of the Los Angeles chapter. "We regret anyone's decision to leave the chapter or the party, although we respect their decision to do so. We choose to remain within the party and fight for freedom for all Americans from within."
Within the group, as The Huffington Post has reported, members are troubled by Romney's positions on LGBT issues but feel that deep down, he's an ally.
One issue the group's leaders seem particularly hopeful about is the Employment Non-Discrimination Act, which would make workplace discrimination on the basis of sexual orientation and gender identity illegal. Cooper recently told BuzzFeed that he had "discussed legislative vehicles and executive actions with Romney regarding workplace non-discrimination, including ENDA."
James Abbott, a LCR trustee, lives in Virginia with his husband and children.
He argued that if Romney becomes president, the group's endorsement of him will give the LGBT community more power than it would otherwise have.
"I think it gives us access," he said.
"You can't unilaterally make change of this magnitude through one party. The gay community has sold themselves quite short and is very short-sighted on this issue," he said of the LGBT community's traditional support for Democrats, adding, "We have thinned, as a gay community, the ranks of supportive Republicans ... by not supporting candidates because they happen to have an R rather than a D behind their name -- and because of that, and not really because of their stance on issues."
Responding to widespread criticism of the Romney endorsement among members of the LGBT community, Log Cabin Republicans Programs Director Casey Pick said the group was confident Romney would not reinstate Don't Ask, Don't Tell and would not stop same-sex partners from visiting loved ones in hospitals.
"As we said in our endorsement statement, Mitt Romney is not Rick Santorum," she said.
But for Kevin and Don, those assurances aren't enough. They still prefer the stance the group took in 2008, when it ran ads hitting Romney for becoming less moderate.
"You have to always be on the attack in the world. I don't need people on our side not helping our fight. I can't be around those people anymore," said Kevin.
The Nortes have declined to become affiliated with another political party, and they're not sure whom they're going to vote for in the presidential election next week.
"There's a rift between California Republicans and the rest of the country. We're the party of Arnold Schwarzenegger in California. We're different," said Kevin. "But in California, we think that because we're so big, we can change the rest of the country. That's what people always say, but that's not always true. ... I feel like we failed."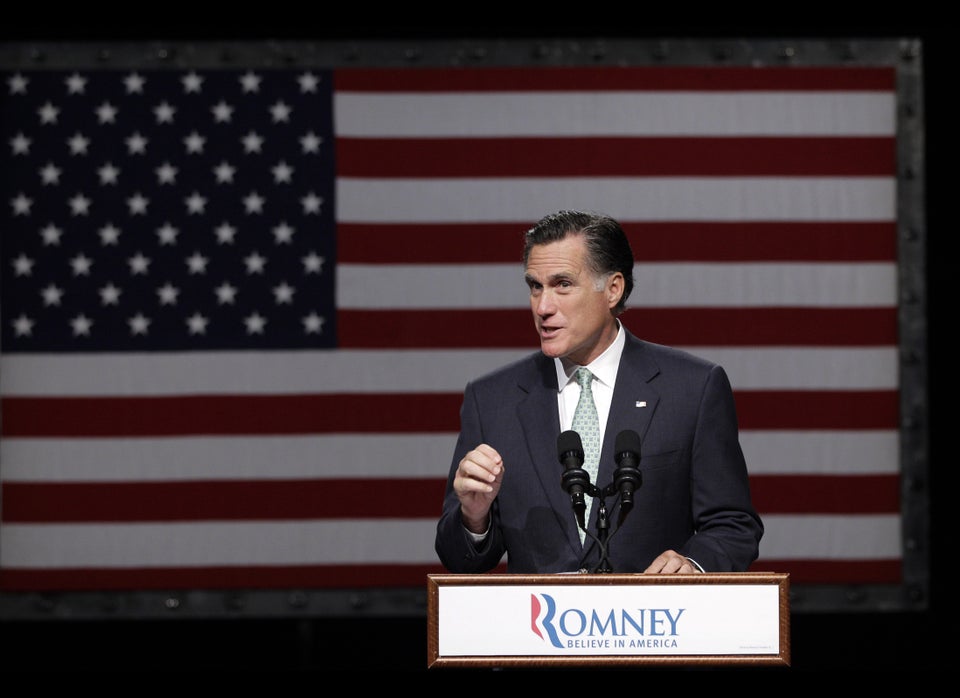 Politicians React To Obama On Same-Sex Marriage
Popular in the Community