If Sen. Marco Rubio (R-Fla.) reverses course and runs to keep his Senate seat, he'll face new foes in the form of rival Republicans who want the job, but also an old one: a perpetually thin bank account.
Ever since he entered the presidential race a year ago, Rubio has insisted that he had no interest in a second six-year term. He said it was impossible to accomplish anything in Congress, which was why he wanted to run for president.
The Florida senator seemed to soften his tone on that decision during a Monday morning interview on Hugh Hewitt's radio program as he talked about the mass shootings in Orlando. "It really gives you pause to think a little bit about your service to your country and where you can be most useful to your country," Rubio said.
The GOP primary field in Florida currently includes two sitting congressmen, Reps. David Jolly and Ron DeSantis, the sitting lieutenant governor and longtime Rubio ally Carlos López-Cantera, and self-funded millionaire Carlos Beruff. Recent polls show Beruff and Jolly leading, but neither cracking even 20 percent. Should Rubio decide to jump in the race, the qualifying deadline in the state is June 24, with the primary taking place two months later.
But tight deadlines aren't the only thing impeding Rubio's return to the Senate. His newfound sense of duty could also run up against the reality of paying the bills.
"I think his instincts are to get out into the private sector and raise his income level," said Al Cardenas, a former Florida GOP chairman who has known Rubio since the 1996 Bob Dole presidential campaign.
"My sense is that the circumstances have not changed for him."
As Rubio's power grew in the part-time Florida legislature, so did his outside income, rising from less than $100,000 in 2000, when he was first elected, to triple that less than four years later, after he had secured the votes necessary to become state House speaker. That enabled his move from a $175,000 home in West Miami to a much bigger, $550,000 home a few blocks away -- on which he immediately took out a $135,000 home equity loan.
Rubio's upset victory over Florida Gov. Charlie Crist for the U.S. Senate gave him a national profile, but also brought new money woes. The Senate job pays $174,000, which is considerably less than what Rubio had been making in his final years in the Florida House of Representatives. A book deal that delivered more than $1 million in advances let Rubio pay off law school loans and other debts. Yet his decision to liquidate a retirement account for such things as replacing a broken refrigerator in 2014 suggests the book money is largely gone -- even as the mortgage payments on his bigger house and the private school tuitions for his four children remain.
Cardenas gave Rubio his first job nearly two decades ago as a zoning lawyer and said he realized, even back then, that Rubio was more interested in his political ambitions than his day job. Nevertheless, Cardenas said he doesn't know how Rubio can afford to stay in the Senate.
"My sense is that the circumstances have not changed for him," Cardenas said, adding that Rubio's desire to make more money directly conflicted with his political boosters' hopes to keep him in the national spotlight to enable a second presidential run. "Where he comes out on that, I don't know."
One other factor could be at play for Rubio, Cardenas said: the danger that he might not win. Rubio's popularity took a beating in his home state during his presidential run, which ended with the Florida senator losing his home state to eventual nominee Donald Trump by 18 points. "If you run for re-election and you lose, your political future is over," Cardenas said. "That's a very significant risk to take in this political climate."
Before You Go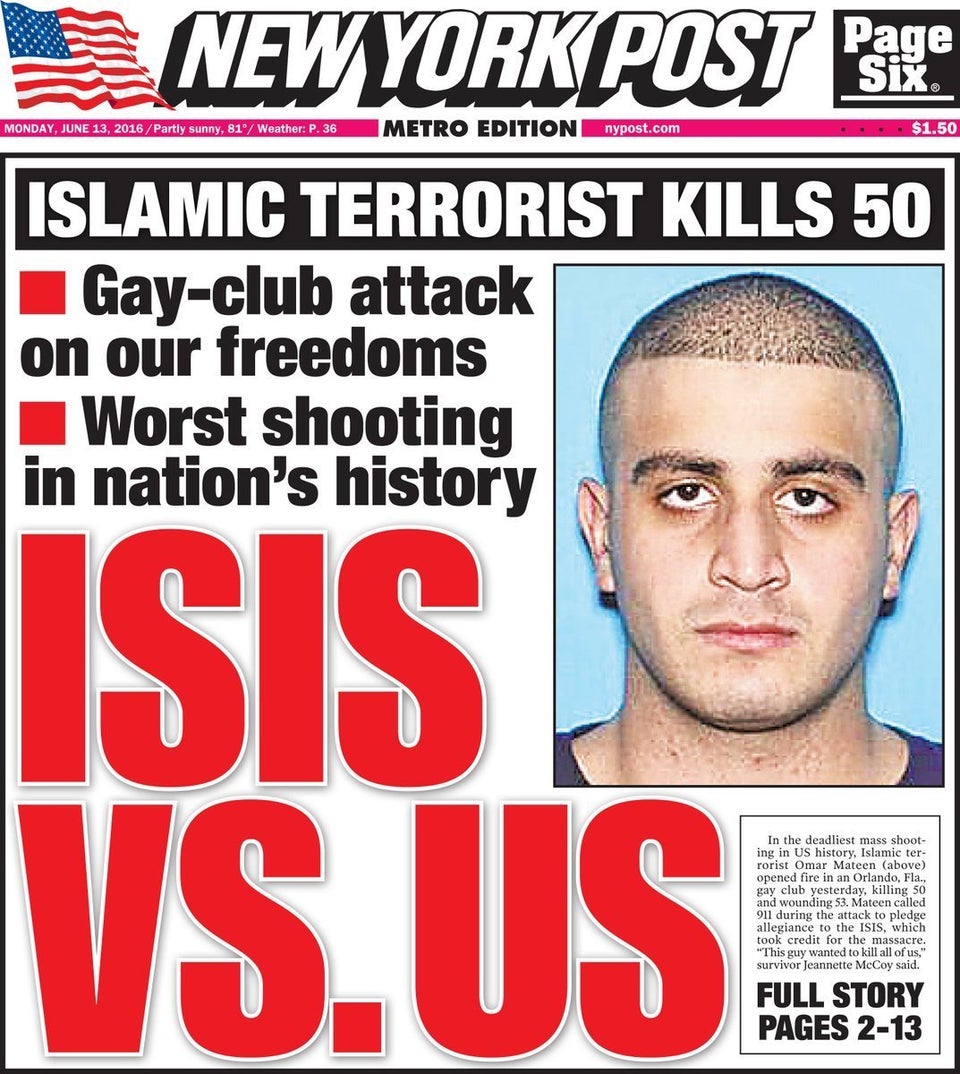 Orlando Shooting Newspaper Covers
Popular in the Community