WASHINGTON -- A trio of Republican presidential hopefuls serving in the U.S. Senate participated in a quasi-debate Sunday night, where they weighed in on Mitt Romney's renewed ambitions for the White House, income inequality and stagnant wages, among other topics.
Sens. Marco Rubio of Florida, Ted Cruz of Texas and Rand Paul of Kentucky headlined the discussion in Palm Springs, California, which was hosted by the conservative billionaire Koch brothers and attended by hundreds of their wealthy donors. ABC's Jon Karl moderated the discussion, the video of which was aired on the Internet for the opening 15 minutes. Traditionally, summits organized by Freedom Partners, a Koch-backed group, have been kept private.
Rubio called Romney a "good man" and said that he earned the right to decide whether to run again. The former Massachusetts governor "ran the best race he possibly could" in 2012, the Florida Republican added.
"I'm kind of with Ann Romney on this one. No, no, no, no, no," Paul said, referring to her firm comments that her husband would not make a third run for president.
The Kentucky Republican argued that Romney failed to establish a "visceral connection" with voters, and that no talk of uplifting the poor would change that.
Cruz was more blunt about the matter.
"The reasons Republicans lost could be summed up in two words: 47 percent," he said, before proceeding to recite Romney's infamous remarks about Americans who are dependent on government verbatim.
"Republicans are and should be the party of the 47 percent," he added, calling on his party to support more policies that would aid the middle class.
All three would-be presidential contenders rejected the notion that President Barack Obama deserved any credit for the accelerating economic recovery. They argued that the nation would be in much better shape without his policies, citing rising income inequality and a decline in the labor force participation rate.
"The reason I would say the economy is getting better is despite the president, and despite the president's policies," Paul said.
Rubio argued that income inequality was simply a symptom of a larger problem: "opportunity inequality." He said that creating jobs is the best way to lift people out of poverty.
After a discussion on stagnant wages, however, all three Republicans dodged a question on whether the minimum wage should exist at all.
The discussion capped off a flurry of activity in the prospective GOP 2016 field, the majority of which gathered in the Midwest on Saturday at the Iowa Freedom Summit. The presidential cattle call, which was hosted by die-hard immigration opponent Rep. Steve King (R-Iowa), drew over a thousand social conservatives looking to size up potential candidates ahead of the Iowa caucuses.
Before You Go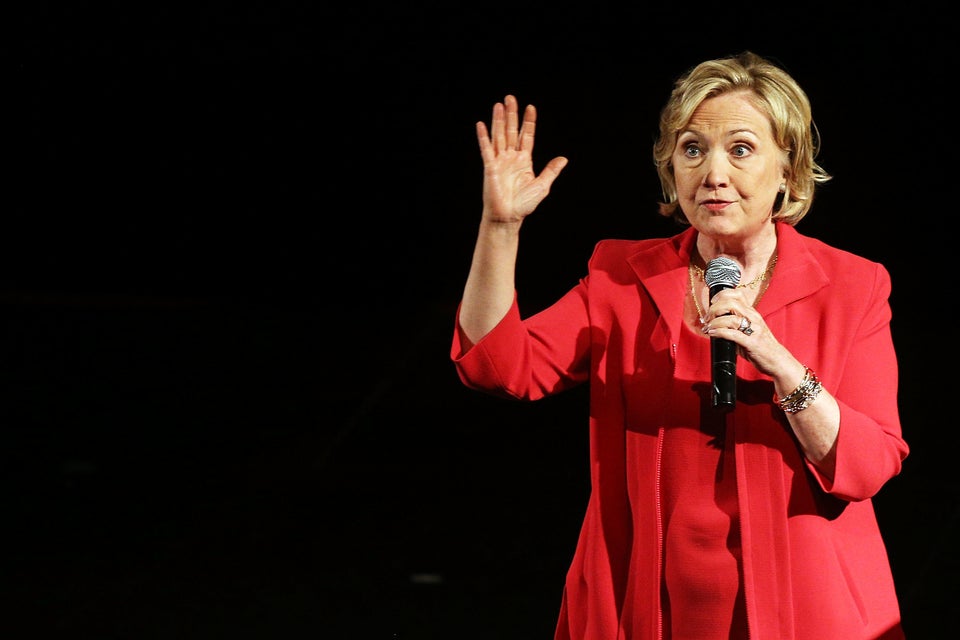 Potential 2016 Presidential Contenders
Popular in the Community